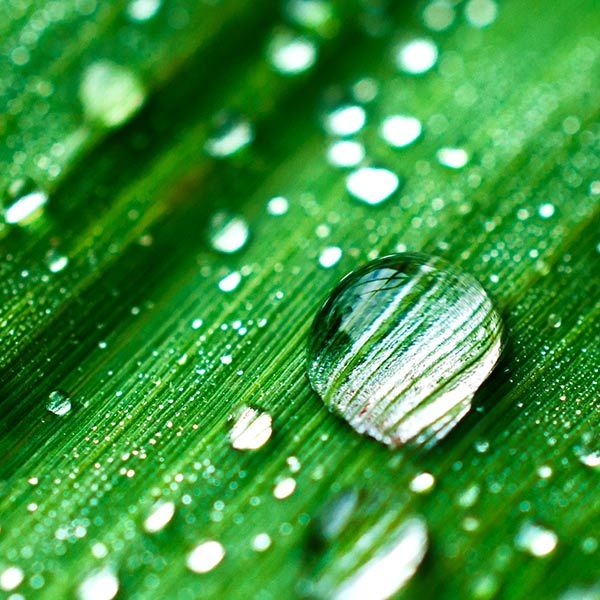 Ready to Order?
Ships from East Coast. Expected: West Coast 3/10
3+ 25 lb Pails
$363.95
$0.91 /oz
Details
Now Phthalate-Free!
REVISION NOTICE: It is our policy to notify customers if any part of a fragrance was changed for any reason.
As of August 22, 2017 our Rain Water fragrance oil was revised to meet our stringent safety standards of being Phthalate-free. The original strength and fragrance characteristics have been preserved. To see details of the previous version, click here.
Our Rain Water is an exquisite white floral bouquet of lily and rose petals. Hints of airy ozone and sandalwood round out this fresh fragrance. The ethereal lushness of this scent is a must-have for high-end candle and soap lines.
This fragrance is infused with natural essential oils, including orange peel, lemon peel, and petitgrain leaf.
Note Profile:
Top: Green Leaves
Middle: Lily of the Valley, Rose
Base: Ozone, Sandalwood


Suggested Colors: Ivory, Green, Navy
See our complete list of candle making dyes and soap colorants.
Note: Bottles filled by weight, levels may vary.
Properties
Candle Safe

Yes

Usage: 3-10%
Soap Safe

Yes

Usage: 2-6%
Vanillin Content
0.01% - 2%
Soy Performance
Flashpoint
212 °F
Phthalate Free
Yes
Prop 65 Warning Required
No
Diffuser Base Compatible
No
*Usage amounts are recommendations only. Individual usage amounts can vary based on your desired fragrance strength, wax type, soap base, or lotion base. See IFRA certificate for max usage levels.
Documents


Cold Process Soap Performance
| Acceleration | Discoloration | Separation |
| --- | --- | --- |
| Excessive | Dark Yellow | None |
Lye Water Temperature 115ºF
Oil temperature 120ºF
We experienced excessive acceleration with the use of the stick blender, but there was no separation. We did two quick pulses of the stick blender and a portion of batter immediately mixed to a thick trace while the top half was still clear. We quickly hand stirred the batter and got it to a medium trace before quickly pouring into the mold. After 24 hours there was no discoloration, and the scent was strong. The soap did not reach a full gel to the edges, and there were some signs of overheating through the center as well as lye pockets from the incomplete mixing. After 30 days the soap did change to a dark yellow color and the scent remained amazingly strong. We would recommend hand stirring in the fragrance as late as possible in your process to avoid this. Due to the acceleration of this fragrance, we suggest a single color or simple layers.
Reviews
It smells good but don't think it smells like rain water
This smells great! One of my favorites!
Wow, what is this!? This fragrance takes me right back to childhood. . Possibly it's the lily of the valley/rose combo. It's a powerful memory of something but I can't place it. A Liddle Kiddle, maybe? There's lily and plastic doll, a touch of little-girl rose…maybe it's those scented dolls when they were all together…Kind of amazing. Not rain at all, sadly, but a lovely bright, fun, cheerful floral scent.
Ok I need to change my review. I said it smelled like bug spray and hair grease but I judged too quickly. That was the scent I got after making. Once it cooled and was ready for testing it was very floral. Like flower shop floral. Good on floral but not what I was expecting.
Smells like bug spray and hair grease.
residing in the PNW, this definitely doesn't smell like rain water, haha! But it's very, very nice. Probably one of my favorites that I've ordered from CS. I really smell the floral notes in it, as well as the sort of smells you get in a fresh forest. I definitely recommend it and will keep using it. Combined with white birch and it made a soap to die for!!
OOB this smells like a weirdo combo of laundry detergent, baby powder, and licorice to me. I decided to just test it in some MP and found out I don't care for it all that much. Maybe my nose is just a little weird?
One of the best that CS carries!
This scent can be used year-round and I love that! It performs very well and my customers keep me hopping with requests for it. In my opinion, it is one of the best oils CS has to offer. So versatile!
I shipped 3 16 oz Apothecary jar 100% soy candles to a online magazine to get unbiased reviews on my candles. This was 1 of the scents I shipped. This fragrance is GREAT!! This fragrance won a editor choice award from them which is a big honor. I have nothing but AWESOME reviews on this fragrance. I have sold hundreds of candles with this fragrance. Not 1 single complaint in a years time.
Really nice, but not rain to me
I'm from the Pacific Northwest, so I know rain and this ain't it. That being said, most people don't want their 'rain' scents to smell like actual rain (well, some of us do), so this is a very nice scent regardless. It reminds me strongly of something I smelled in childhood. I suspect it's the lily of the valley/rose combo. It's a powerful memory of something but I can't place it. A Liddle Kiddle, maybe? There's lily and plastic doll, a touch of little-girl rose……It's kind of amazing. Not rain at all of course, nor water, but a pretty, delicate floral. I'll use it up anyway, and call it something else.
I thought this would be more like a fresh "rainforest-like" scent. To me it just smells salty and too strong.
This scent smells exactly like damp earth, it's refreshing! Perfect for parasoy wax melts!
Although the description says it is floral, I smell more ozone and fresh air than I do any floral note. I was looking for three scents to add to my line to replace slow sellers, and my testers deemed this a favorite (right along with Sea Salt and Orchid). I'm back to purchase a bigger bottle because I quickly ran out of the two samples I had. Works great in MP soap, bath bombs, lotion, and body sprays.
Riced terribly in CP soap
As soon as I added to my CP soap batch, it riced heavily, turned into a cottage cheese consistency. Not able to stick blend out. Did not accelerate trace, but due to the added stick blending in an attempt to smooth out the ricing, had to stop to glob into mold before it became too thick to work with. The portion I did not add FO to was still water thin when poured. Too bad, it smells lovely, but unfortunately I won't be buying again. Does have a slight perfumey smell, ok with me but if you don't like perfumey smells you might not like this FO
I have been trying this FO out to add to my line. I've had a few friends try it and everyone loves it! I'm calling it Daybreak. It makes me think of a quiet Sunday morning.
Fresh, slightly floral, and clean
I absolutely love this fragrance! It's clean and fresh with just a hint of floral. Not perfumey or fake smelling. I used this with GB 464 and 6% fragrance load. The hot and cold throw is excellent, one of the best HT I've tried. I'm going to experiment with mixing this awesome fragrance with some of my other fragrance oils and see what amazing things might happen!
Not only my favorite scent, but also a favorite of my brothers who have been my guinea pigs for mad scientist candle creations. Looking forward to putting this in our store!
One Of My All Time Favorites!!
This one smells so sweet and light, but complex. I just love where it takes me. It smells like 'Oriental Rain'. Very soothing.
A Perfect Mountain Rain Shower!
In the bottle it smells very soapy, but in wax it smells like a mountain rain shower (which is what I was going for!) Everyone I know who has smelled it agrees, which I think is awesome!
I don't know how they name fragrances, sometimes you have to guess when you order how it will smell. I ordered a sample of this because I do not have any ideal of what "rain water" should smell like. This fragrance is fabulous though! It is a fresh clean calming smell , like light fragarance of flowers not overwhelming but something you love to smell in your home.
My customers absolutely love this scent. I do as well. I will say, I personally think it smells more like roses than rain water... But still a very nice smell!
I used this in cold process soap and didn't have any trouble with it at all. I was really expecting the worst after reading reviews. I make soap at room temperature and used a slow moving recipe for making swirls. This oil smells fantastic, it reminds me of incense. I would love to try it out in bath bombs and lotions. I would definitely purchase this again.
I love this scent. It's smells amazing. Will be buying a bigger size.
This is a nice, clean, fresh scent...not too strong...not too weak. Only used in CP soap so far and it did rice some but was able to stick blend it out, it did accelerate quite a bit but still got a nice swirl out of it. Made a nice bar of soap. I will definately use again in CP but being prepared for the ricing and acceleration should solve any issues and make it pretty easy to work with. This would be a good fragrance to use to do layers. Overall, I really like the scent and will try it in candles next.
I love this scent. It is clean and calming. It has turned out to be my best seller and I run out of it every time I make it.
Smells great, but not for CP Soap
I would only use this in candles. Completely ruined a batch of CP soap.
Smells good...but ruined my batch
Tried making CP Soap with this scent. Ricing occurred,hopefully my batch will be salvageable. Great smell though. Smells more like bubble bath or perfumy to me. I'm sure would be a good bath scent
THIS IS SUCH AN AMAZING CLEAN CLASSY SCENT. I honestly don't know where to begin when describing, but my boyfriend LOVES it and my clients do as well. I definitely recommend this scent because it is so clean and fresh and sophisticated.