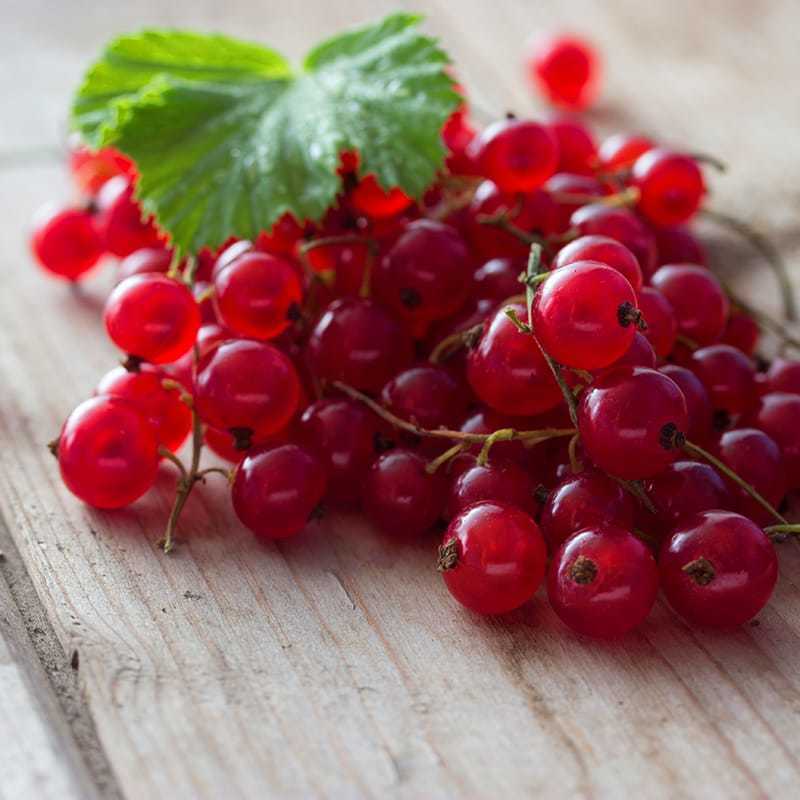 Ready to Order?
6+ 5lb Jugs
$84.84
$1.06 /oz
12+ 5lb Jugs
$76.36
$0.95 /oz
Safer Scents For The Home
CandleScience Clean Scents™ are free from carcinogens, reproductive toxins, and other potentially hazardous chemicals often found in fragrance. Choose Clean Scents and create safer home fragrance products you and your customers can enjoy with confidence.
Read More >
Details
Liven up any room with the tart punch of our Red Currant fragrance oil. This citrusy fruit scent has top notes of red currant, pink grapefruit, and lemon. Soft jasmine and geranium add a beautiful floral touch that balances the tartness of the fruits. Peach and black currant support the rich fruit finish in this vibrant fragrance. Grapefruit, lemon, and cassis bud essential oils reinforce the bright fruit character in candles and wax melts. Our Red Currant fragrance transforms your handmade bath and body care products into upscale and unique items that make for perfect gifts.
This fragrance oil is infused with natural essential oils, including cassis bud, grapefruit, and lemon.
Note Profile:
Top: Red Currant, Grapefruit, Lemon Peel
Middle: Jasmine, Geranium, Peach
Base: Black Currant

Suggested Colors: Red
See our complete list of candle making dyes and soap colorants.
Note: Bottles filled by weight, levels may vary.
Properties
Candle Safe

Yes

Usage: 3-10%
Soap Safe

Yes

Usage: 3-6%
Vanillin Content
0%
Soy Performance
Flashpoint
205 °F
Phthalate Free
Yes
Prop 65 Warning Required
No
Diffuser Base Compatible
No
*Usage amounts are recommendations only. Individual usage amounts can vary based on your desired fragrance strength, wax type, soap base, or lotion base. See IFRA certificate for max usage levels.
Documents


Cold Process Soap Performance
| Acceleration | Discoloration | Separation |
| --- | --- | --- |
| None | None | None |
Lye Water Temperature 117ºF
Oil temperature 111ºF
We did not experience any acceleration or separation. The soap easily came to a light trace and stayed fluid while pouring into the mold. After 24 hours we noticed the surface of the soap was oily and overall softer than usual. Ideally, this batch would have stayed in the mold another day to allow it to harden a little more. But, we were able to remove the soap from the silicone mold without any tearing or creating any surface issues. We did see that the soap reached a full gel with minimal insulation. The scent was strong and very true. The bars had a yellow discoloration. After a 30 day cure the scent was a little more mild but still true. The discoloration had faded quite a bit and the bars have a typical off white color. This fragrance would be ideal for color techniques that require the batter to stay at a light trace for several minutes.
Reviews
Very pleased with the smell. Thanks CS
Pomegranate Bitters but without the "Bitters"
I do enjoy this scent, but I must admit is smells almost exactly like Pomegranate Bitters (which is part of a scent I already sell). So I was a little disappointed, but there's was no way of knowing until you get it. Overall I'll still give it 5 stars due to it being a very nice scent.
Surprised this scent doesn't have more reviews. I don't know what red currant smells like but this scent reminds me of berries. It's not too sweet and has a nice tartness to it. My customers love it!
I was sceptical when I smelled this out of the bottle, I didn't have high hopes. However, after making a test candle and smelling this — WOW. It smells familiar, I can't quite place it, but it is amazing. Sweet with a slight citrus twinge
I promise I won't drink this 😂 It smells so good and sweet in a really balanced way. I haven't put this in a candle yet but I'm already impressed.
I expected something fruity because I was clueless
This scent was not quite what I expected but it was perceived well by others who smelled it. Had a great, strong hot and cold throw in 6006 candles.
I so wish people would finally quit giving bad ratings just because they didn't like what they sniffed after unscrewing a lid. That's such nonsense because anyone who knows just a little about anything FO will know that the smell of a FO can be quite different from the OOB smell after using it in soap or wax. It's simply unfair and a defeats the purpose of reviews. I do not really care what you like, what I care about is the quality of a FO, whether it smells anything like the description ( and with that I mean if you can recognize the main notes) and how it behaves in soap.
So now a probably perfectly good product has a low rating because soanh people don't get the purpose of reviews.
And if it really smells like some cleaner- you are not going to use it- right? Send those one star review receiving FOs to someone who will gladly give them a chance instead of huffing and puffing because it wasn't your favorite just because you are like me and don't really know what to expect - cause I really don't know what red currant smells like! My experience with this FO indeed was that the scent changed in Wax into an actually pretty nice scent from my first impression when I opened the bottle up.
smells like floor cleaner
this is the only scent from candle science i do not like received this week and straight out of the bottle hated it, it smells like Mr.Clean/ Mistolin to me,! will not be using this!
I love this scent in CP soap but it slowwwweed down my trace so much! Not sure if it was the fragrance or just a perfect storm with soap temp. and room temp. but it definitely slowed down my trace. Great to work with though!
Out of all the currants, Red Currant is my fave. It is such a lovely scent. I really smell the berry-ness of it. So in love with it.
I really like red currant - smells fresh and crisp, like winter air. I'll definitely be making these this winter. Used 10% in 464.
This is the perfect red currant scent. Lemony top notes, behaves well in cp soap and excellent in candles!! At first I bought a sample, then came back and bought the 16 oz!! Love!
Scent is MILD, but TRUE in CP SOAP
OOB this scent is not strong. In CP soap, the scent remained true, but softer. I am only on day 3 of my cure and am afraid that the scent might fade to nothing by the end of 30 days. The fragrance was easy to work with and would be good for those who like a LIGHTLY scented soap.
The scent is very hard to describe. There are some berry tones, but there are other scents that dominate. You don't want to eat it LOL... This scent is like a fruit based Christmas Potpourri.
I used this in CP soap. Soaped at 100 (goat's milk was added to oils at room temp) a moderate water discount, and this fragrance gave me plenty of time to work. Amazing scent and true to the OOB scent. I used less than 1 ounce in 1.85 lbs of oil to fit into an 8 inch long tall and skinny mold and the scent is pretty strong. I'll have to wait for cure to see what the final color is, I used TD on the white part. Definitely recommend it. Not ricing, acceleration or separation. It even slowed down trace a bit. Definitely recommend it for CP if you want to do intricate swirls