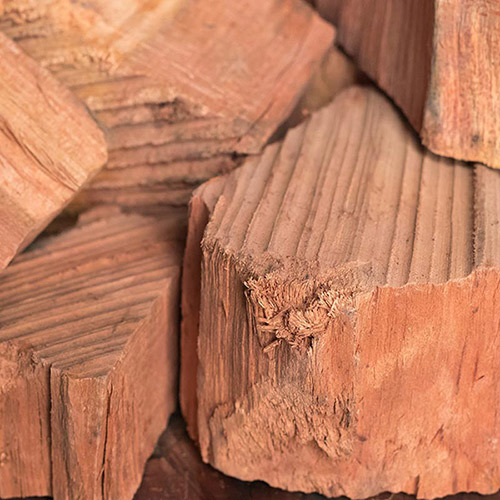 Ready to Order?
Ships from East Coast. Expected: West Coast 8/19
Ships from East Coast. Expected: West Coast 8/23
6+ 5lb Jugs
$84.84
$1.06 /oz
12+ 5lb Jugs
$76.36
$0.95 /oz
Safer Scents For The Home
CandleScience Clean Scents™ are free from carcinogens, reproductive toxins, and other potentially hazardous chemicals often found in fragrance. Choose Clean Scents and create safer home fragrance products you and your customers can enjoy with confidence.
Read More >
Details
Drawn from a small tree native to India, Sandalwood oil has been used medicinally for centuries for its anti-inflammatory and healing properties. Complex and sophisticated, our Sandalwood fragrance oil has an earthy top note mixed with a base of dark musk and woody undertones. A smooth, masculine scent to round out your autumn candle or soap line.
Note profile:
Top: Coriander
Middle: Amyris
Base: Sandalwood, Amber, Dark Musk
Note: This product is available in a non-standard 15 oz size due to a higher concentration of natural oils that make it less dense. This size is equivalent to the standard 16oz bottles available for most of our other fragrance oils.

Suggested Colors: Brown, Ivory, Blue
See our complete list of candle making dyes and soap colorants.
Note: Bottles filled by weight, levels may vary.
Properties
Candle Safe

Yes

Usage: 3-10%
Soap Safe

Yes

Usage: 3-5%
Vanillin Content
0%
Soy Performance
Flashpoint
> 225 °F
Phthalate Free
Yes
Prop 65 Warning Required
No
Diffuser Base Compatible
Yes; Up to 25%
*Usage amounts are recommendations only. Individual usage amounts can vary based on your desired fragrance strength, wax type, soap base, or lotion base. See IFRA certificate for max usage levels.
Documents


Cold Process Soap Performance
| Acceleration | Discoloration | Separation |
| --- | --- | --- |
| None | Light Yellow | None |
Lye Water temperature 105ºF
Oil temperature 108ºF
We did not experience acceleration or separation. The soap had a very light yellow discoloration and the scent was mild. We did observe a partial gel with minimal insulation. Overall the batter was easy to work with, allowing for a wide variety of designs techniques when using this fragrance.
Reviews
I love this scent and my customers love it too!
Great Scent but Terrible Discoloration
Sandalwood is one of my favorite scents and I was eager to order my first batch of fragrance from Candle Science but was devastated when I realized that this fragrance turned all my soy candles an unpleasant brown color after their first burn. I understand that soy based wax can be prone to imperfections but this does not happen with a sandalwood that I order from BulkApothocary. I thought maybe it was just that particular fragrance but when I used candle Science Bamboo + Coconut fragrance that too turned my candles brown after one burn. I'm so sad because this was my first and large order with Candle Science and I invested so much for not so great fragrances. I wish there was a way to alleviate this.
Smells good, but really weak.
This is my personal favorite! It reminds me of samsara the perfume.
Minor unfortunate downside to an amazing fragrance!
After reading all the reviews of the lacking hot throw, I still took a leap of faith on this one because I've always loved a good sandalwood scent. Out of the bottle, it is sooooo good!!!!!! I love sniffing this out of the bottle. I made a tester of this alone and again blended with other fragrances. Alone, it smells divine but I begrudgingly admit... the hot throw is a bit weak, even after curing for two weeks :( It still smelled amazing despite the HT! In the blend, I did 80% sandalwood and 20% other fragrances (I tested this with five different scents to see how it performed... my favorite being Himalayan Bamboo!) and I found that the smaller portioned fragrance came out more than I wanted it to, meaning I still got less sandalwood than expected. Nevertheless, it still smelled amazing because CS does not disappoint.
Despite the HT for me, I still added this to my spring collection (albeit blended with two other fragrances). The other fragrances really shine through being only at 30% while sandalwood is at 70%. A month after leaving to cure, this candle is pretty dang strong but the sandalwood comes out a bit less than expected. Either way, my customers seem to love it still and I do too!
I really love this scent. I make candles and use IGI 6006 with HTP wicks and the hot throw and cold throw are amazing. It's perfect for men or women, and I think would be great to use as a blender too. I started with a sample bottle to test, loved it and got a medium size bottle and sold out. I ordered the 16 oz and I'm about half way through it!
i love this smell! I would say it's a very good neutral scent to use for a casual smell. It's not too woody, i definitely could smell the dark musk and amber coming through. I expected it to be more masculine smelling but honestly i think it's perfect for anything!
Excellent for blending scents
This one is a fantastic scent-blending fragrance. I highly recommend blending it with something floral or fruity if you're trying to add a more woodsy/earthy smell.
Don't know what happened with this scent but it smells awful, especially in my incense..
This is the perfect sandalwood! I see a lot of the reviews saying it's not strong enough. It is for me but if you feel it's not, I suggest mixing with other scents. It's a gorgeous blender and gives a smooth complexity to just about any scent.
This sandalwood smells amazing. It is a soft, mellow scent. It is also an excellent choice to blend with other oils.
I love the way the scent smells in the bottle, however it's not strong at all when burning. I used a 10% fragrance load. I made this in a 3 wick candle jar using CD 6 wicks. The scent is very very light when it's lit. Cold throw is there but the hot throw not so much. This scent will PERFECT if it was a bit more stronger.
I never tried the old formula so I have nothing to compare it to as other reviews do. But I LOVE this scent! Smells so sexy. I use 464 soy wax and 10% FO and so far this scent by itself has created my favorite candle. The hot throw could be stronger, but it's strong enough.
I love this Sandalwood. I work with mostly pure botanicals so have been trying to curate a collection of candle scents that are most like the real thing or offer a very natural experience. I think this hits impressively close. The cold and hot throw is great and the smell is calming and peaceful. Like all these fragrances I believe patience is the truth here. Pour and wait...it's only a few days people. Let them cure. This is a keeper for me. Thank you.
Very weak in soy candles, disappointed because I had customers request a sandalwood scented candle
I ordered sandlewood for my cp soaps. It smells nothing like sandlewood. I'd avoid it, its actually a little sickening to smell if I'm honest.
I made three candles with this and was really disappointed with the cold and hot throw of the scent (I blended it 3:1 with another scent) so I set the other two candles aside for a couple of weeks and totally forgot about them. Came back to them and the smell was 10x stronger (both hot and cold throw). Definitely try letting this one cure for awhile before judging. I'll be buying more.
I can smell it but the HT is very very light. Would LOVE it if it was stronger
Although this oil smells excellent in the bottle, when I made candles, it had very little to zero smell. Im disappointed with this
If there was a choice between this and bringing back Antique Sandalwood- the choice is clear. This is not a bad fragrance, but we feel it doesn't hold up on it's own- we only use it when we mix fragrances. I know that the LIBRARY FO is supposed to be the new Ant. Sandalwood, but something important is missing from it.
I absolutely love, love this scent! I use it to blend with two other fragrances and it is simply divine. I disagree with some of the folks here that don't care for it. It is a truly great base scent and is great alone or blended!!
owner of H2e Aromatherapy
I'm not quite sure why you stopped producing your Antique Sandalwood I'm sure I'm not the only one missing its unique fragrance. It has been a staple and best seller in my collection since I started my company 8 years ago You managed to bring back the Sea Mist when you discontinued it a couple years ago due to public outcry Please bring it back as this new version isn't cutting it!
:( i really wanted to like this... i noticed, compared with my many other candle science FO's it wasn't nearly as strong smelling...i bought a sample, mixed it with something so i thought that's why i couldn't really smell it, so i bought another sample and made some candles with only sandalwood...it's there but barely and i always make a 10% fragrance load....i hope hope hope they make it stronger! i've gotten almost every single fragrance they make and they're wonderful!!! ....this is by far the least potent...maybe it's supposed to be? i just know my sandalwood incense cones i get from another company are STRONG- wish candle science was, too!
Prepped a coconut/olive oil/palm cold process soap. Added 4% by weight fragrance at 110°F. Smelled great for about two days, but after a week the scent completely disappeared. I'm very concerned. These were gifts, so I hope the scent is still somewhere deep in the soap. If I was selling these, I'd be completely out of a batch.
This was my go-to Sandalwood scent. Great sales. Perfect. Would have given 5 stars. Until this last bottle. Is it a bad batch? All my other CS scents are still fine. There is no discernible scent emanating from this bottle and I know what it has always done in the past. This is unusable. Wasted money on large bottle. Afraid to order again.
This scent smelled great in the bottle however when I used it in a small batch the fragrance disappeared.
What a waste of product :(.
Wonderful When I Can Smell It
The first time I tried this FO, I could barely smell it at all, my test votives seemed to have no scent, and I left a pretty critical review. Then some friends were checking out different scents I was trying in my test votives, and they claimed they could smell this one, and that it smelled really good. One of them suggested I might be "nose blind" from testing so many FO's all week. So I withdrew my first review and decided to take a break from testing new FO's for a while. Lo and behold, eventually I could smell this one, and it DOES smell awesome. It's a very musky, sexy sandalwood. However, whenever I have been crafting again, this one 'disappears' on me. My nose can only detect it when there is nothing else competing, I guess. So it does seem to be a more subtle scent, but if you're not desensitized, it smells very good. I'm gearing up to buy another bottle pretty soon, as my previous one is gone, as it was quite popular! Seems friends and customers who are not around fragrance crafts all day can smell it just fine. As for me I guess I have to wait until I am done building up my inventory for the Autumn/Winter markets, then take a break, and THEN enjoy that awesome musky woody scent again lol.
Very similar to Diptyque's Santal fragrance. It's a top seller in my collection and my personal favorite.
So i just made a batch of cp soap, Coconut,olive,palm,cocoabutter and apricot kernal oil with goats milk.. I noticed while the scent was in the jar with clay to "anchor" the scent that it was already fading out before mixing it in!. So i mixed in some antique sandalwood to streghten it.. Took my soap out of the mold and the scent is Gone.. GONE!. >.> i bought a 4oz bottle hoping to use some for later.I usually donthave any issue with candlescience scents but for something this has no scent .. Almost morphed into a metallic scent!
This FO is great standalone or mixed with others! It has a great throw in parasoy melts!
This is the weakest scent I've ever bought from you. 10+ people that have smelled the finished candle can't even smell any scent at all. I made 10 candles and it was a waste of material. :(
This is the best Sandalwood Fragrance I've found so far
This does not smell powdery or like a cologne. I got this based on another review that said it smelled very spot on and it does. Soaps beautifully in cold process soap even using the heat transfer method and 6 colors. I had lots of time to work with this fragrance. No ricing and no acceleration.
This sandalwood smells exactly like sandalwood should.
I am new to candle making and the Sandalwood is my second attempt. I am using Golden Brands 464 Soy flakes, CD 18 6" Pre-tabbed Wicks into 6oz glass containers. I used 1oz per pound of the Sandalwood fragrance and poured at just below 120 degrees. The candles look great in the clear glass jars (I added 4 drops Golden Honey Liquid Dye) and I did not need to top off. The aroma is perfect and has a very earthy smell that reminds me of a Buddhist temple; it has a nice cold throw and a good hot throw that fills the bathroom and hallway. I do not have much experience to compare, but will certainly purchase more. I am making candles as gifts for my clients and friends and have already received feedback that they loved them. I hope this helps.
Finally a sandalwood FO without florals, thank you! Works great in parasoy candles and melts!
This is a soft, woody, and complex sandalwood fragrance that is the best I've ever tried. I love it.
I liked it. Is quite elegant. Soft scent.
This is extraordinary! This fragrance is beautiful! Well done Candle Science!
this company have some good oils, but I doubt about other products, like, wax 464 and the wicks. eco 4, eco 14. I dont like hve to make a loot of test before to try each oils, it suposse taht all of them have to have a strong scent. I dont that some of them are goods others are really bad. so u have to buy and waste money before to have a nice candles. should no happen.
try mixing 3 part w/ 1 part day at spa or making 3 s candle 1 day burn together
This is a great fragrance oil! I make candles and soap and I found that this fragrance has become really popular! It smells just as good in the candles and soap as it does in the bottle! I burned one of my candles and my whole house was soon filled with the fragrance. It is a very clean and calming scent. Thanks candle science!
We have used this oil for a very long time - It USED to have great cold and hot throw. It now smells VERY little like the sandalwood it used to be! It's WEAK!
Love this version of Sandalwood
I have long looked for a Sandalwood fragrance that smells like the Bigelow Sandalwood soap I bought once long ago. This is the closest I've found and it smells fantastic. Works well in Golden 464 soy candles and I'm looking forward to trying it in soap. I love this scent.
I made this for my daughter in law as this is her favorite scent. She said it was divine and asked for more candles. I made it with advanced soy and 4633 blended 50/50. I used an lx22 wick in the 8 oz tin. This is a scent that is very high end and a harder one to find. The essential oil in the scent is $80 for a half ounce. I was very happy to see candle science carry this new scent. The oil behaved perfect in the wax blend with a nice throw and burned well without smoking.
I have tried to use this fragrance as recommended in soap and candle making recipes and it has a very low scent throw (both hot and cold). It smells great in the bottle but does not translate well without using large amounts.
This smelled nice... but considering I used 10% in 464 which is max FO load, I was hoping for something more powerful and it was just a weak candle. Cold throw was meh. Hot throw was meh.
This is the best sandalwood fragrance I have tried! I've found that sandalwood can tend to smell too perfume-y as a FO, but this one has a rich, natural woodsy smell that I absolutely love. It's warm and exotic with the right balance of musk. Also great throw in my Ecosoya CB Advanced. Would highly recommend!