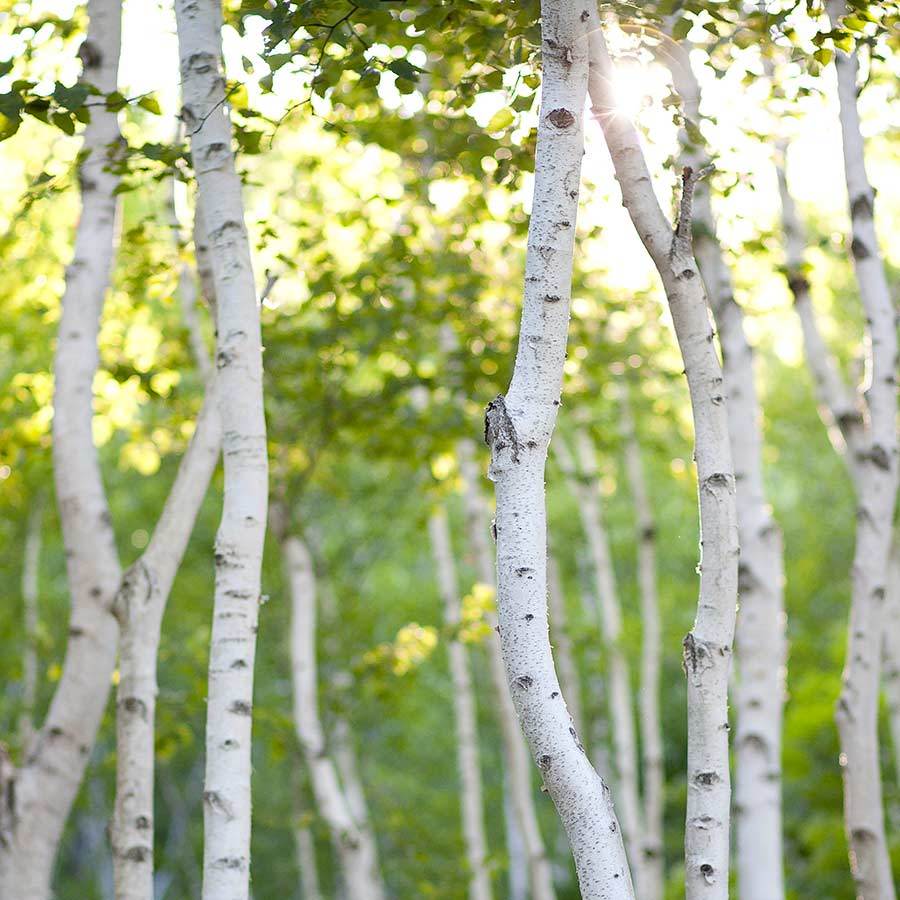 Ready to Order?
3+ 25 lb Pails
$420.27
$1.05 /oz
Safer Scents For The Home
CandleScience Clean Scents™ are free from carcinogens, reproductive toxins, and other potentially hazardous chemicals often found in fragrance. Choose Clean Scents and create safer home fragrance products you and your customers can enjoy with confidence.
Read More >
Details
Our White Birch fragrance oil adds a new layer of sophistication to traditional pine scents with vivid notes of eucalyptus, cypress, and tonka bean, creating a unique aromatic crispness. A fabulous choice for winter candle or soap lines, this scent also has year-round appeal as a luxury evergreen fragrance.
This fragrance is infused with natural essential oils, including fir needle, cedarwood, eucalyptus, patchouli, and cedar leaf.
Note Profile:
Top: Eucalyptus, Mint
Middle: Cypress, Pine
Base: Tonka Bean, Smoke

Suggested Colors: Any shade of green
See our complete list of candle making dyes and soap colorants.

Looking for the right pine fragrance oil? Consult our Pine Fragrance Oil Guide!
Note: Bottles filled by weight, levels may vary.
Properties
Candle Safe

Yes

Usage: 3-10%
Soap Safe

Yes

Usage: 2-6%
Lotion Safe

Yes

Usage: 1-2%
Vanillin Content
0.01% - 2%
Soy Performance
Flashpoint
159 °F
Phthalate Free
Yes
Prop 65 Warning Required
No
Diffuser Base Compatible
Yes; Up to 25%
*Usage amounts are recommendations only. Individual usage amounts can vary based on your desired fragrance strength, wax type, soap base, or lotion base. See IFRA certificate for max usage levels.
Documents


Cold Process Soap Performance
| Acceleration | Discoloration | Separation |
| --- | --- | --- |
| None | Tan | None |
Lye Water temperature 112ºF
Oil temperature 114ºF
We did not experience acceleration or separation. Once the batter came to a light trace, it turned bright yellow. After 24 hours the soap was a light yellow color, and the scent was strong. We did observe a partial gel with minimal insulation. After the cure, the soap was a tan color with a mild scent.
Reviews
Wonderful sweet earthy smell
I love this scent and it's a favorite of my customers.
My all time favorite scent
I received this as a sample and it blew me away! I cannot step away from the bars. They are intoxicating
Spot on Christmas tree scent
Amazing hot and cold throw, and unexpectedly this is the perfect Christmas tree scent. Just like a fresh cut tree, smells very natural and not at all artificial. Love!
Love this fragrance. Perfect for the holidays and even all year round. And this fragrance oil has a strong throw!
Owner of Cloud Nine Candle Shop
OMG! I absolutely lo a white birch. I cried as soon as I smelled this because it took me back to my granny's house when I was really young. I get that feeling every time I smell it. It's very clean, woody, natural smell. Now one of my favorites!
I used this in CP, mostly olive oil and used 75% white birch 25% frosted juniper. The acceleration was crazy, I couldn't make any design and I barely was able to get my soap into my mold. I usually have a problem with my batter being too fluid, but this almost ended up being soap on a stick.
I like the smell of this FO. I am disappointed that it smells so much like the Cypress & BayBerry FO that I already have. I can't tell the difference between the two.
This scent is perfect, it's strong and exactly what I was looking for.
I don't need to buy a Christmas Tree scent because this is it. I love it. It's not artificial, it's great! Will buy again You guys rock!
People really love this candle because it's Christmas without the Christmas. It's very fresh, and earthy! An overall great scent that could be burned year round for those who want that "cabin" or mountain vibe.
WB is THE Christmas tree scent out of those I've tried (Mistletoe, Fraser Fir). I have a blend with Fraser Fir that my customers love, but after smelling this today on a blotter strip, I'm strongly considering revamping.
This is a great scent, and the men seem to love it. It accelerates like it's on speed for me, I have a recipe that has Palm and Olive Oil as the larger percentages. If you want to swirl, add to only one color and move fast. I soap cool, around 95*. I tried heating it up and icing my lye, I didn't see any improvements. Aside from that, great scent that stays in the soap for a long time
Perfect for a Christmas tree!
This FO is strong, and it's dead on for a Christmas tree. I tested this blind against fraser fir and this is much better for a Christmas tree scent (although fraser fir is also pretty good). This smelled so vividly like Christmas and being in a living room with a big Christmas tree than I would've ever thought you could capture in a FO. It's also great as a Christmas tree farm scent, like another reviewer said. This is such a great FO, I'm glad I read the reviews and ordered it for my holiday testing!
Lovely Christmas Tree Fragrance
This scent is intense, but I love it! It smells like walking onto a christmas tree farm. Very fresh, and not fake. Will be ordering more for christmas!
This is a great birch scent that appeals to everyone. When I made a tester candle with the oil, my husband couldn't stop saying how much he liked it. It makes a great neutral, clean forest scent that is perfect all year long. Many customers have remarked that the scent seems to be premium/luxury quality. I highly recommend it. It is definitely one of my favorite scents.
I ordered thisFragrance didn't know it was going to be one of my favorited
I really like WB but I wish it smelled less like eucalyptus. I was making a fresh forest CP soap next to a winter soap (frosted juniper FO) and I think if I hadn't combined each of them with other fragrances, they would have been a little too similar. It's still a very nice fresh scent, but still smells a little wintery to me. However, combined with rain water - one of the best smells i've ever smelled!!!
This was pleasant smelling, good hot throw, a bit generic and spa like. It reminded me of a room spray I bought years ago from Bliss Spa NYC, and I didn't like how artificial it smelled then. But this would probably smell great in soaps or as a mixer.
I got this as a sample and I'm buying a big bottle immediately! The fragrance is spot on, smells like a christmas tree, but it's also a great fresh true tree smell to burn year round. It's also so incredibly strong that I smelt it when I opened the box. Truly a must have if you love natural scents.
Love this one! But.. a little on the "Christmas-y" side.
This is a really nice outdoorsy scent, but it slightly smells like it is a Christmas-y scent, in my opinion. Maybe because it smells a little more like a pine than a birch tree? I still love it though!
Shhhh... Don't tell anyone, but I am crushing on White Birch!!!
White Birch is an upscale take on the classic pine that reminds me of being outdoors on a winter day. This is one of the most well-rounded fragrances CS has to offer. Try mixing White Birch with Fireside, Blue Spruce, Bayberry and Cypress, Very Vanilla or Harvest Berry. I have blended each of the aforementioned CS FO with White Birch [50/50] to create my own unique blends on a holiday classic. Give it a try, you won't be disappointed.
This is a really nice scent, I've had several people dig it in 464... best results at 10% FO and playing with the temperature at add the FO at. As always testing is key!!!
Best Christmas tree scent
An excellent Christmas Tree pine. At first, it's a lovely tree-in-forest-type of scent, fresh but real, then it dries down to smell like a genuine Christmas tree, bark, sap and needles. Excellent, one of the best I've smelled.
I had gotten this FO in the starter kit. All I can say is WOW! It is so strong! When I made a batch of candles this FO smelled up the whole house and my hands. I've finally gotten to test the candle out and the cold throw is still really strong and it has a nice heat throw. This also smells like a christmas tree in my opinion! I plan on getting a huge jug of this one. It is my favorite scent so far. 🥰
this scent is my favorite christmas tree scent. It's a clean smelling scent.
My best seller during the winter. I also have customers who order it all year. Fills my house with a woodsy scent that is not overpowering.
We sell soy based bark wax melts and the White Birch sold well. Personally love the scent and plan to use year around at my own home.
Sold out at Christmas! A favorite by us and our customers!
This is hands down my favorite pine tree scent. It has more of an earthy, true scent than the other pine scents. There is the faintest note of smokey birch tar too. The throw is decent and moderate, not overwhelming, but you definitely notice it. This outsells all my other winter scents, and also does decently well year round. 10% in 464 wax.
I loved this scent out of the bottle, but I was disappointed that it didn't come through in my coconut/paraffin wax blend candles, even at almost 10% fragrance load. I would have to get right up on the candle to smell anything while it was burning. Maybe I'll try soaping with it instead, since other reviewers express good outcomes with that.
Gorgeous scent in Reed diffuser
I will absolutely be ordering more of this for Reed diffusers. It has a great throw without being overpowering and it appeals to everyone. I think it's a great year round scent.
I used this to make soy wax candles and the scent is amazing. The entire house smells like Christmas trees. I need to order a large bottle now.
Smells just like Christmas
This may be my customer's favorite fragrance oil ever. I made about 100 bars of CP soap with this and had to keep making it all season long finishing up the season with 600 bars! The customers say it smells just like Christmas. I made it a seasonal scent in my shop, but it wouldn't have to be. I didn't have much trouble with discoloration and no trouble with tracing.
Soaping Tips for White Birch
I was a bit worried when I read that the soap discolored slightly, so I used oxides for the base and titanium dioxide for a hint of white swirls. The white portion has not discolored. I love the fragrance, and after a month it has held true. There were no issues with acceleration or ricing working at room temperature and a slow moving formula. So, I wouldn't be afraid to try this one it worked out for me with the use of mineral pigments.
If you're looking for a scent that smells just like a fresh Christmas tree..this is it!! Great HT/ 464 at 11% load.
Absolutely love this fragrance. Its a hit with my soy candles and my soaps! Will definitely be reordering more! Thank you CS :)
Decent scent, didn't translate to candles
I'm new at this candle-making thing (I'm only doing it for myself and not to sell) but I like this scent well enough. It smells natural and not overly-perfumed, though I don't know whether it smells like birch or not because honestly I don't know what birch smells like. It was probably one of my least favorite smells of the oils I bought, but I think it mixes well with other oils to create a forest-y smell. I found that the candles I made have good cold, but not hot, throw so maybe I need to add more oil in next time.
One Of My Favorite Scents!
This scent has a scent very similar to a Christmas Tree making it one of my favorite holiday scents! Mixed with either gb 464 or 6006 the cold and hot throw is AWESOME!!!
I absolutely love this scent. It is always a top seller for me. Amazing cold and hot throw in coconut wax blend.
Love this scent alone but I mixed this scent with Lavender and it smells incredible. 2oz lavender and 1oz white birch for 3lbs of wax. Been selling at holiday parties and its the top scent for sure!
So far I've tried Cypress and Bayberry and White Birch which both fall into the "Pine" fragrance category. I must say that I like both of them. However, White Birch is better in my opinion. White Birch offers that Christmas tree vibe, but also has a level of warmth that is comforting and cozy. The fragrance smells a little more complex than Cypress and Bayberry which I prefer. This isn't your typical pine fragrance, this fragrance has a certain amount of luxury to it.
Smells like Christmas Trees!!
This has become a favorite Christmas scent!! It smells just like when you wake up in the morning and you smell your Christmas tree in the living room. Used 1.5 oz with 464 with an Eco 16 in 8 ounce tureen, a medium wooden wick in the 8 ounce tins, and the Eco 10 in the 4 ounce tins. Perfect hot and cold throw! Came back and ordered the big bottle.
I Love this..... I use it in my candle warmer ...My whole has a fresh not over powering scent... Very pleasant I cant get enough of it Blue berry cobbler, Lemon verbena is my favorite , ha not any more WHITE BIRCH is #1 in my book...Thank you
I was disappointed that this smells nothing like birch. in fact, I'm renaming it White Pine instead. I only bought 1 oz to try and I'm glad that's all I bought. I made tarts with it and had my coworkers and family smell them to get their reactions. I only had 2 people like it and only because they love the scent of pine. I like pine scents too but this one gave me a headache after I poured it, and I am not going to buy anymore. Sorry Candlescience, but I am not a fan of this one.
I have to be honest..i've bought quite a few fragrance oils to use in soy wax from candlescience the past month as i'm trying my hand at homemade candle making.The White Birch,Black Sea and Macintosh Apple are the only ones i've been happy with so far.Anyone recommend ones that throw please let me know.
My little business is called "Birch & Burlap", so I'm always looking for Birch scented FO! This White Birch is beautiful! While I don't smell any Birch, it is more pine, it is still a nice woodsy scent. If you are buying it for the "Birch" that's not what you're going to get. I still enjoy it and have customers buy it year round :)
Used a little over one lb of 464 soy wax to one oz FO. Added FO at it's flash point (159). Strong hot & cold throw. Please keep in stock. It's an awesome scent with a kick. I love it!
While this has a nice strong kick to it, I don't think 'birch' is an accurate name for it. It most definitely smells mostly of pine. That aside, it is not a subtle fragrance and is terrific addition to a woodsy blend of FO's.
I'm not sure if White Birch describes this correctly. It's lovely though. Smells light and soft...fresh pine needles maybe. Think it would make a fantastic Winter scent!!
More evergreen than birch
I was expecting a fall leaves type of fragrance but this is more of an evergreen Christmas fragrance. It sold very well and is very fragrant hot and cold at 10% in para soy blend
I am new to candle making and this was the first scent that I bought and made candles with. Everyone I made these for at Christmas was in LOVE with this awesome scent!! Thank you Candle Science!!
What can I say...............this is one of the best fragrances for Christmas I've come across. I'm doing testing for next years line and this WILL BE added. Cold throw is just as nice as the hot. Love, love, love it.

I am not a pine fan. I'm actually averse to it. But the additional notes of eucalyptus and other scents really mellow the pine to create a pleasantly surprisingly scent. It's not overwhelming when you open it although it's much stronger than some others. I got a great cold throw on all my recipes but the best HT with a 185 degree heat (gb 464), 165 FO addition, and a 135 degree pour.
Can't make it fast enough
I can't keep this in stock, it is selling so fast. I ordered 250 labels for this scent. Just had to re-order labels, I've sold that many! Favorite scent, for sure!
We have been selling out of this since offering it to our customers, they love it and so do we
One of our favorites so far!
I just made my first batch of candles with White Birch and it's already a favorite of mine and my husband's. He can't stop talking about how great the house smells. This is a wonderful winter/holiday fragrance for people who don't like the over-the-top "cliche" holiday scents with too much sweetness and too much spice. White Birch has a nice, woodsy, outdoorsy vibe with fir and pine notes and just a tiny hint of citrus. It's a very natural and elegant scent. I'll be sure to keep this one in stock!
Ordered this wanting a pine scent. I used a 9% scent for soy. Smell is very mild. So far I am very disappointed. Not a fav with customers. They say it's too mild. I will try upping the amount added.
Love the scent but looking for advice on temp to add into wax
I love the scent, haven't seen what the hot throw is yet. I see the flashpoint for this is 159, lower than I am used to. Advice on when to add to frag? I usually add at 180 which is below flashpoint for most other frags I use. Should I mix this in at a lower temp since the flashpoint is lower?
Any advice on how to get a great hot throw in gb464? Added fragrance at 185, poured at 130 into 2oz hexagon sampliers.
So good... is it back ordered yet? ha ha
I am burning this and oh my gosh...... oh my GOSH!!!! It's so good, I love it. Love it!!!! Melts, Tarts, candles. 464, C-3 and CB adv..but I'm running out of cb adv. and ordered the q210. I'm using LX and CD and RRD wicks...they're all okay. I'm in a wax mess right now and am figuring out what to do, but this fragrance in 464...the wax set up nice, status jar 12oz. double wick cd 12 x2. 10 may be okay. I cut the wick very low before lighting. Excellent hot throw. This is so good, could blend it or leave it as is and use it all year. Not just for the holidays.
I love this fragrant and can not waite to order more!
This is a great smell for soy candles. I plan on rebranding it as Redwood, as it's a pretty generic tree scent. It would also be great for holiday candles. It has a sweet smell, but not too generic. I'll definitely reorder this!
This scent is nice and strong and a little goes a long way! I like using this scent for my "man cave" line of scents!
Soothing Smell of Cut Christmas Tree Trunk
I'm ordering for Christmas. Smelling it calms me. Nice throw when lit. Made 5 candles already!!
Very nice scent. Fresh but do wish it had a little more Christmas to it. Better then Mistletoe which was not a favorite among our small group of 6.
This scent is beautiful. It's a balanced woodsy scent.
My new favorite scent from this shop!
This is quickly becoming my new favorite scents--great for Christmas or can re-brand for spring/summer. Strong hot and cold throw in 464. Another winner from Candlescience!
This is quickly becoming my new favorite scents--great for Christmas or can re-brand for spring/summer. Strong hot and cold throw in 464. Another winner from Candlescience!
Haven't tried this scent in a candle just yet but just smelling it in the bottle... I love it. I had been searching high and low for a scent similar to the "Jack Frost" that used to be sold here but until now I haven't found it. This is pretty close. Thank you. Can't wait to make candles with it.
New Favorite of Wildflower Wicks
This scent is, hands down, a new favorite of us and our customers! Very lovely and a must have.
This scent is my hands down all time favorite!!! I have tried about 100 scents from all different companies and this is definiately my favorite. Will be excellent for christmas, but can work all year long.
Awesome new scent. Very strong throw in 464 soy candles.
I am very picky, but I really enjoy this fragrance!
This scent is great! It smells like an even better version of the Christmas Tree scent.