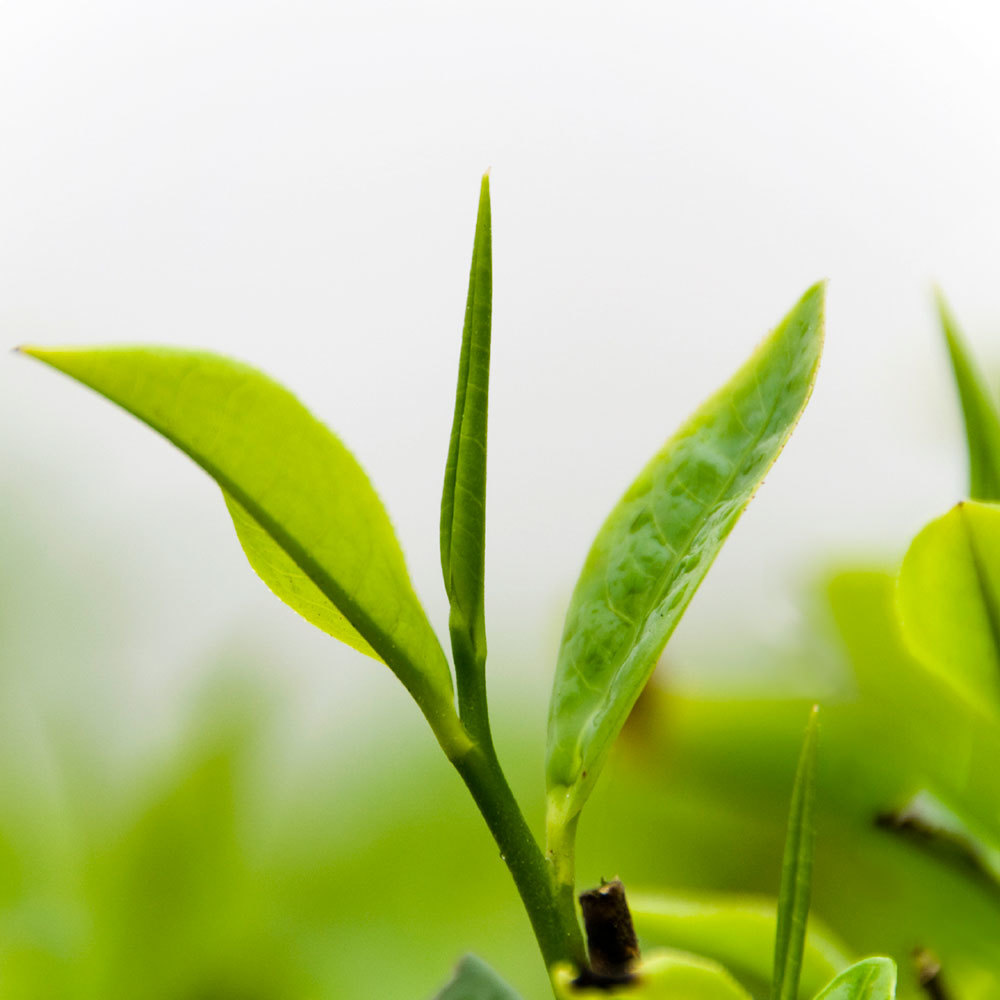 As of 06/04/2018:
This version of White Tea was discontinued and has been replaced with a
new version
. For more details
see below
.
Details
REVISION NOTICE: It is CandleScience policy to notify customers if any part of a fragrance was changed for any reason.

As of June 5, 2018 our White Tea was revised to meet our new stringent safety standards of being Phthalate-free.

For thousands of years, Chinese emperors and royalty have indulged in white tea. It is only fired and dried, leaving its silver buds and select leaves fully intact - along with its delicately sweet yet herbal taste. Our fragrance adds a touch of jasmine to create a truly luxurious aroma.

This fragrance oil contains natural essential oils, including bergamot, lavender, mandarin, thyme, ginger, and lemon.

Note Profile:
Top: Bergamot
Middle: Thyme
Base: Tea

Suggested Colors
: Ivory, Light Green
See our complete list of
candle making dyes
and
soap colorants
.
Note: Bottles filled by weight, levels may vary.
Properties
Candle Safe

Yes

Usage: 3-10%
Soap Safe

Yes

Usage: 3-6%
Lotion Safe

Yes

Usage: 1-2%
Vanillin Content
0%
Soy Performance
Flashpoint
> 212 °F
Phthalate Free
No
Prop 65 Warning Required
No
Diffuser Base Compatible
Yes; Up to 25%
*Usage amounts are recommendations only. Individual usage amounts can vary based on your desired fragrance strength, wax type, soap base, or lotion base. See IFRA certificate for max usage levels.
Documents

Reviews
White tea is one of my customer favorites! It has a clean and fresh fragrance with excellent cold and hot throw!
Love this scent soft and clean reminds me of a spa love it!
Out of 6 testers it received a 8.5 out of 10. I really like it and think it has a nice clean scent. Citrus for sure and an undertone of tea. The scent was a 10 for me
This scent is so clean and perfect. It is exactly what I was looking for to put in a oil warmer. My house smells just like a hotel. I can't wait to add it to lotions and soaps. Thank you!
This White Tea scent is very strong, and I can definitely smell the bergamot top notes. It's lacking a bit of the tea scent that I'd prefer but it works well in a blend for one of my candles!
This one one of my all-time favorite scents from any company. Hands down. It's fresh, clean. It may be a bit perfumey but in the best way possible. The scent is complex and beautiful....simple minded people who like a cotton candy, pink sugar, birthday cake blend will not appreciate this one. Would work well in a high-end candle line. My only negative comment is it doesn't smell much like white tea. But a renaming is easy.
This fragrance is by far my favorite of all, as well as the favorite of most of my friends whom I make soy candles for. Its fresh, clean and has a nice hot throw if you use a little more than the usual oil/lb of wax. LOVE IT!
A beautiful clean sweet scent. I used it for 444 soy candle and both the hot and cold throw are nice. The scent is very subtle in 4 and 6 ounce but 8 ounce fills a small room. One of my favorite scents.
Paired it with garden rose by CS and it has a fresh smell like grapefruit and lavender. Fresh and divine. Used it in CP soap, doesn't discolor, acelerate or rice. Behaved beautiful.
Thank you to customer Stephanie for mentioning that this scent is just like Westin's! It's exactly what I was hoping for and I was not disappointed! So happy to have this delicious scent in the body oil I created. Love it! Must buy more for diffusers!!
I really wanted to like this scent but it has a bitter, very perfume-like smell that can be a little overpowering. It doesn't remind me of tea or fruit, and isn't especially fresh, in my opinion. The scent is definitely sophisticated and complex, but it doesn't smell true to its name. I can see some people really enjoying this scent, but if you're unsure, I'd recommend buying the smallest amount to see if it suits your tastes or not.
This White Tea oil smells amazing! As soon as I received it, I placed it in a reed diffuser and near my radiators. My house smells so fresh and welcoming and has a calming/soothing effect. It's very similar to the Westin White Tea/Aloe scent. I LOVE this oil!!!
This scent is sweet and clean. Very nice. My customers were, unexpectedly, excited about this one.
Light and slightly sweet. This is such a pleasant fragrance to work with.
I'm surprised by the negativity towards this scent. I think it makes a really high-end luxurious smelling scent similar to the tartness of grapefruit but sweeter. It's really hard to explain the scent but it's very strong and lovely.
I made a bunch of candles with this (gb 464 soy wax) and I thought the cold throw was okay, but nothing like white tea. It smelled clean, sort of like soap. I thought the hot throw smelled terrible though. I accidentally left a candle burning for an hour or so when I wasn't in the room and the amount of throw was great, but the actual scent of the hot throw was terrible, maybe like burning soap, just so bad it was making me nauseous. I'll see if the candles I made sell and if customers have different opinions, but based on my opinion of the hot throw I don't think I'll be buying this again and I definitely won't use it in candles for myself.
Smells just like the $45 candles made by Westin...everyone loves the clean smell!
I love this fragrance oil -- it is the perfume industry's interpretation of white tea, which is exactly what I was looking for. It's clean, somewhat sharp and spa-like, but not green. The throw is lighter than I would like in 100% soy, but that's to be expected. I would repurchase.
This smells just like the white tea fragrance that they pump into the air in the lobby of a really nice hotel I recently stayed in. This scent is clean and has a nice medium hot throw in a small 8 ounce candle. I prefer the white tea and berries blend over this one but this is a great scent none the less.
Another customer favorite
My customers usually love this fragrance and it's one of my favorites too. I use GW 464 and get a really nice throw. It continues to sell at shows and online. The fragrance is complex enough to be interesting, and it gets good reviews from my online customers.
Customers that dislike some of the more complex scents really love this one. Clean and simple is what I hear most. I use 1 1/2 ounce per pound in IGI 4627. I just received a sample of the White Tea and Berries yesterday. Excellent job CS. I will be using that scent in place of the original White Tea from this point on. White Tea and berries is less sweet smelling and the berry scent is very subtle. Both are winners though.
I agree with the other review that this fragrance oil is too perfumy. I was beginning to get a headache and almost threw it out. Decided to add a touch of fir needle essential oil and it smells so fresh and clean. No headaches!
I used this in Comfort Blend 4627 and it was terrific. It is not a weak scent but it is delicate. I will definitely reorder this one.
Excellent oil. Just love this scent. Will be back for more...so soothing.
This smells like really cheap perfume, nasty. My head was aching after 1 tiny sniff of this. Not even bothering wasting my wax, this stuff is going in the garbage.
I have tried White Tea from a lot of companies. This is hands down the BEST. This smells so clean and strong. The white tea is not overpowered by the complimenting scents. This will always be one of my best sellers.
I was so surprised by the scent and love it. It smells just like tea and a nice soothing refreshing scent.
This is really a great scent!! I just did my test candle and I Love IT!! Smells very clean and has a great hot throw. Will be ordering this one again!!!
Don't overlook this one!!!
Finally got around to testing this wonderful FO! I used it in my Goats Milk Soap and it is fabulous! It's a clean, delicate, aroma therapy type scent. My family is coming back for more! We all love it and just had to share that!
Can't believe I am the first to write a review of this wonderful scent. I had a custom order for 10 large candles using this scent. It really is a lovely fragrance. If you don't offer this one to your customers, you are missing out on a big seller.