Spa day in a box
Prepare for pampering...
Treat your customers, loved ones, or yourself to a quiet moment of relaxation with a Spa Day in a Box. Customize to the recipient or feature a new fragrance in your line—the possibilities are endless!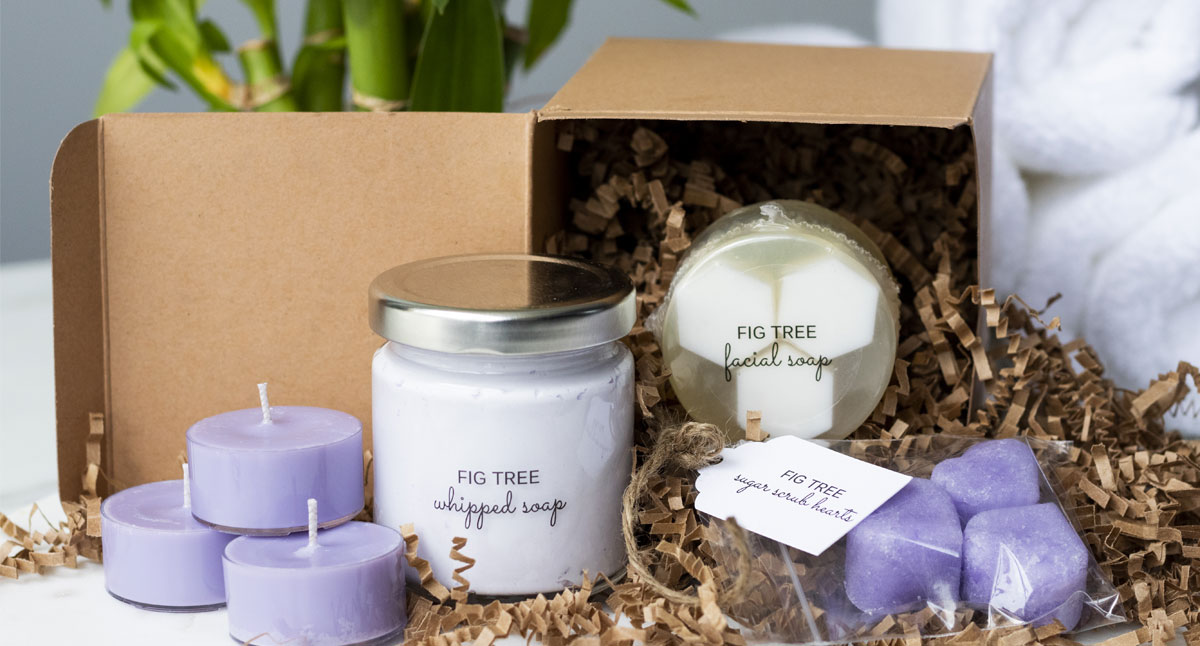 Spread a little self-care with this fun, giftable project idea. Packed with some of our favorite DIY relaxation essentials, a Spa Day in a Box makes a beautiful personal gift for Mother's Day or congratulatory "treat yo self" present for graduates.
We selected Fig Tree for all the items in this project, a fresh and sophisticated fragrance giftees will love. Other recommended scents: Sea Salt and Orchid, Lush Linen, Cashmere Plum.
Ready to get started? Let's unbox and take a look at what's inside.
Gently exfoliating sugar scrub bars slough off stress and leave skin clean and nourished. Easy to make and personalize with your favorite silicone mold.
To create the sugar scrub hearts pictured, we doubled the original recipe and chose our Violet Vibrant Soap Dye for color. More ways to customize:
Use sea salt instead of sugar for salt scrub bars
Incorporate activated charcoal to cleanse and detoxify
Add coffee grounds to exfoliate and wake up tired skin
Tag: 1 1/4'' x 2" (3.2 x 5 cm) Scallop Favor Tags via Avery WePrint 〉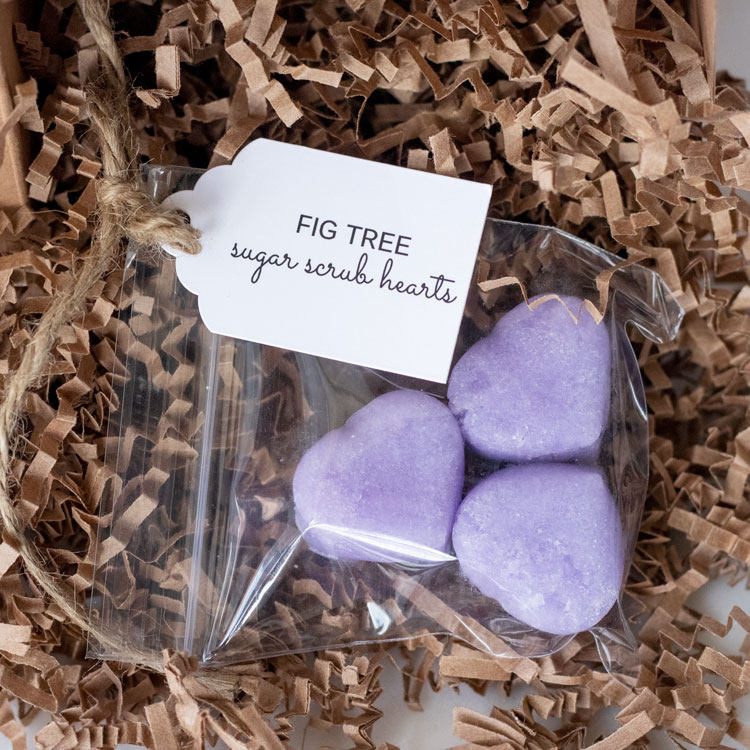 Impressively stylish honeycomb facial soaps are sure to elicit plenty of "oohs" and "ahhs."
We love the look of these honeycomb soaps, but if you want to switch it up, here are a few ideas:
Use color for the "honeycomb" pieces
Use French Green Clay in place of the kaolin for its oil-absorbing and skin-tightening properties
Add royal jelly in place of calendula extract for anti-aging and anti-redness benefits
Label: 1.5" (3.8 cm) Circle on Clear Film via Avery WePrint 〉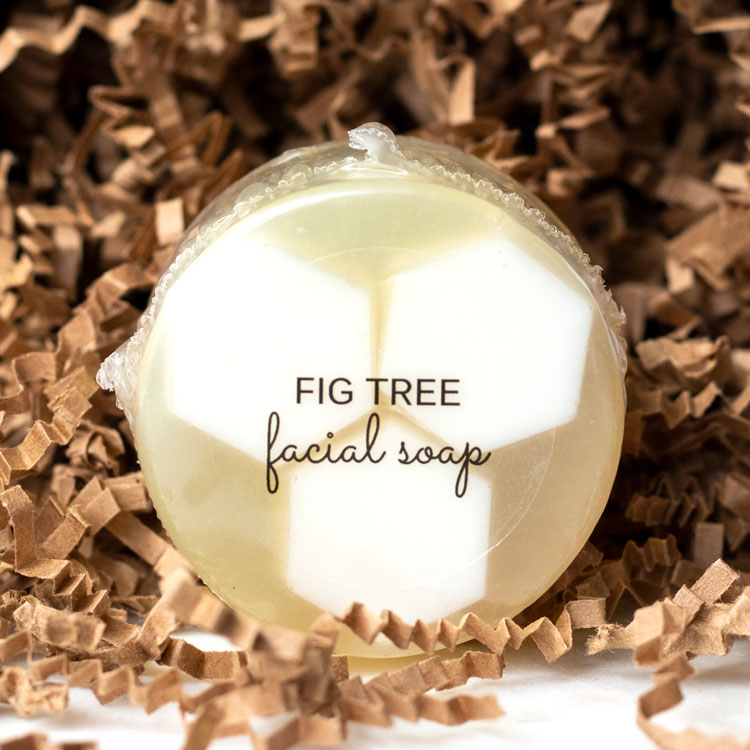 What would an at-home spa day be without flickering candlelight? Soy tealights set the scene for pampering.
To create the soy tealights pictured, we used 3 drops of Purple Liquid Candle Dye. For an extra special addition to your Spa Day in a Box, include a decorative tealight holder.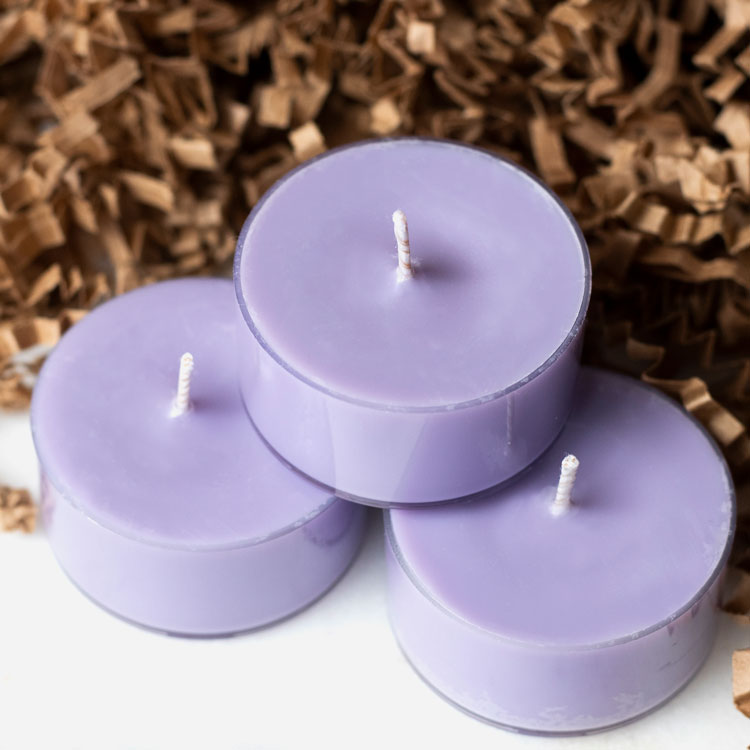 Relax with this luxurious, argan oil-infused bath & shower soufflé that moisturizes as it cleanses.
If you want to customize your bath & shower soufleé, here are a few ideas:
Incorporate an exfoliant like sugar, salt, or coffee grounds
Use a different oil like rosehip, marula, or jojoba oils
Use a piping tool that creates swirls of different colors
Label: 1.5" (3.8 cm) Circle on Clear Film via Avery WePrint 〉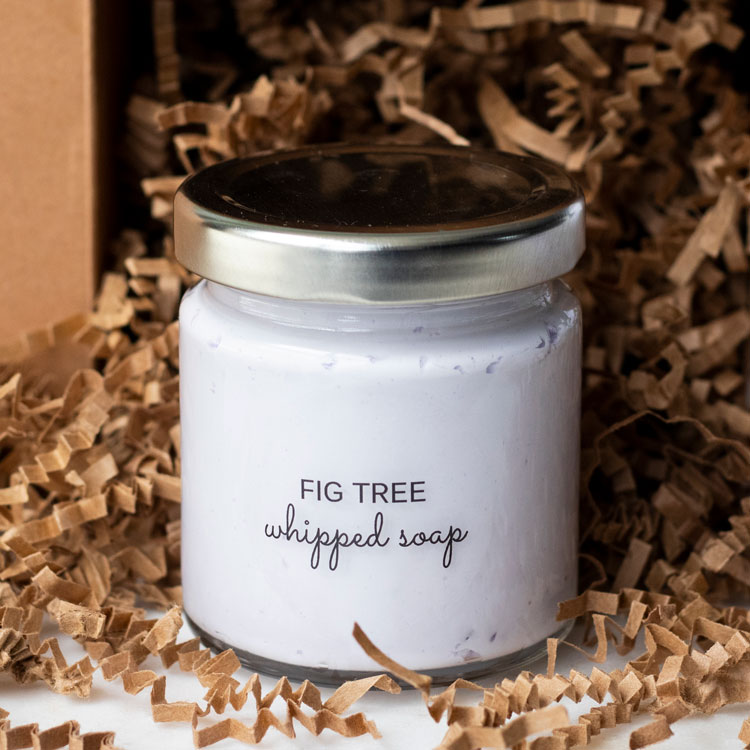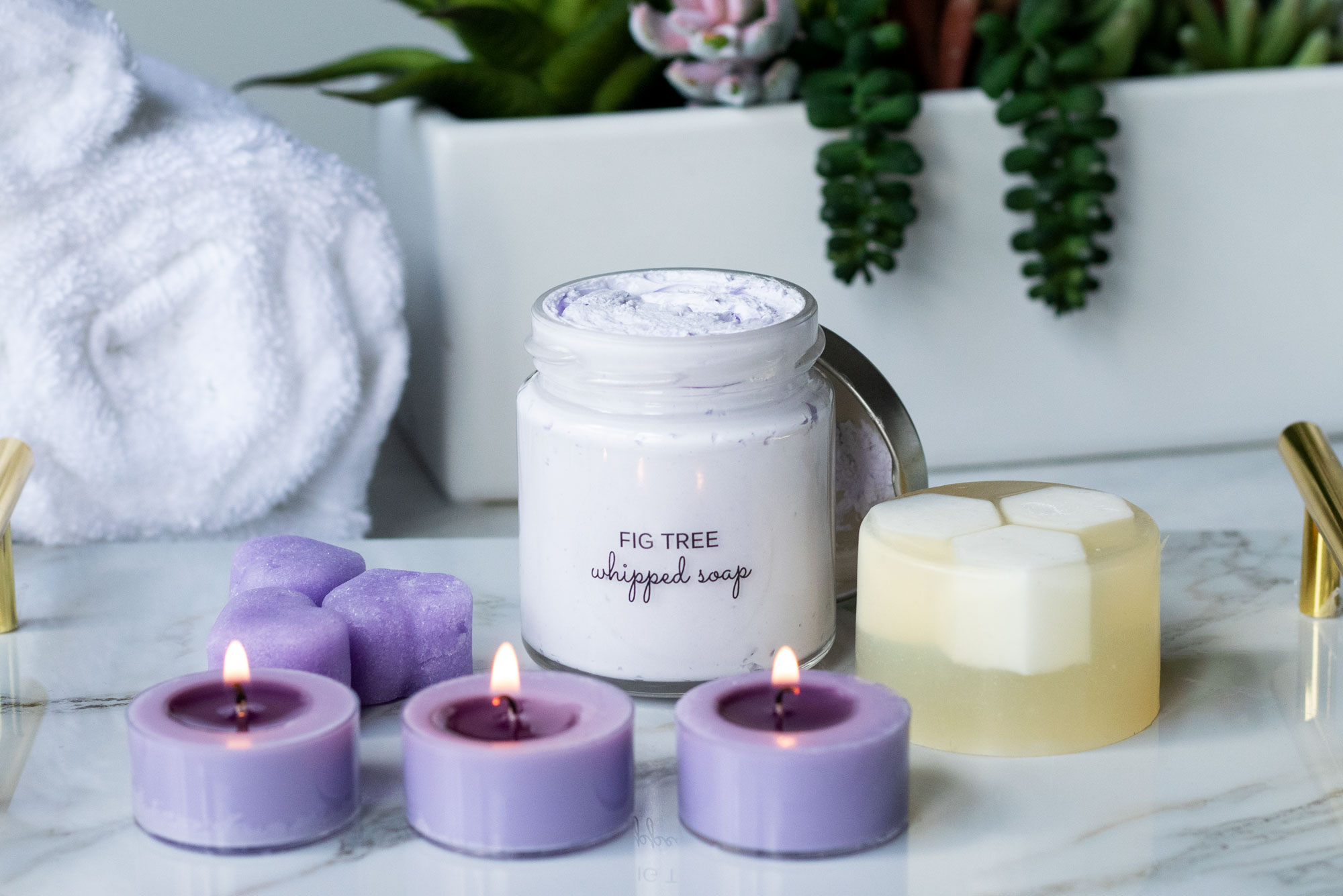 Did you make it?
Show off your Spa Day in a Box, and all your handmade creations, with the CandleScience community by tagging us @CandleScience and using the #CandleScientist hashtag on Facebook, Twitter, and Instagram. We may feature you in our Stories or on our website!