Behind the Scents:
2019 Fall and Holiday Fragrances
Go behind the scents and get an insider look at our six new fragrances for the fall and holiday season, as well as three familiar fragrances that got an update. 
Each offers their own unique experience, they're just waiting for the final element that takes them from fragrance to something so much more: you! So gather some inspiration from the trends we've identified and a few branding ideas we've collected and put those creative muscles to work. Ready?
TRENDSPOTTING
Oud is a fragrance note we've been wanting to put in the spotlight for quite some time. The feel is very current and contemporary, but oud has a history that goes back millennia. But as we discovered while evaluating various oud fragrances, it's also one of those aromas that isn't generally a great performer in soy wax.
Luckily for us—and for all you soon-to-be Tonka and Oud fans!—the perfumer tasked with concocting the perfect oud for us decided to think out of the box and get a little creative with the blend. Tonka is another note that's having a bit of a resurgence, and while it can be risky to combine two hip aromas into a single fragrance, both tonka and oud will certainly stand the test of time.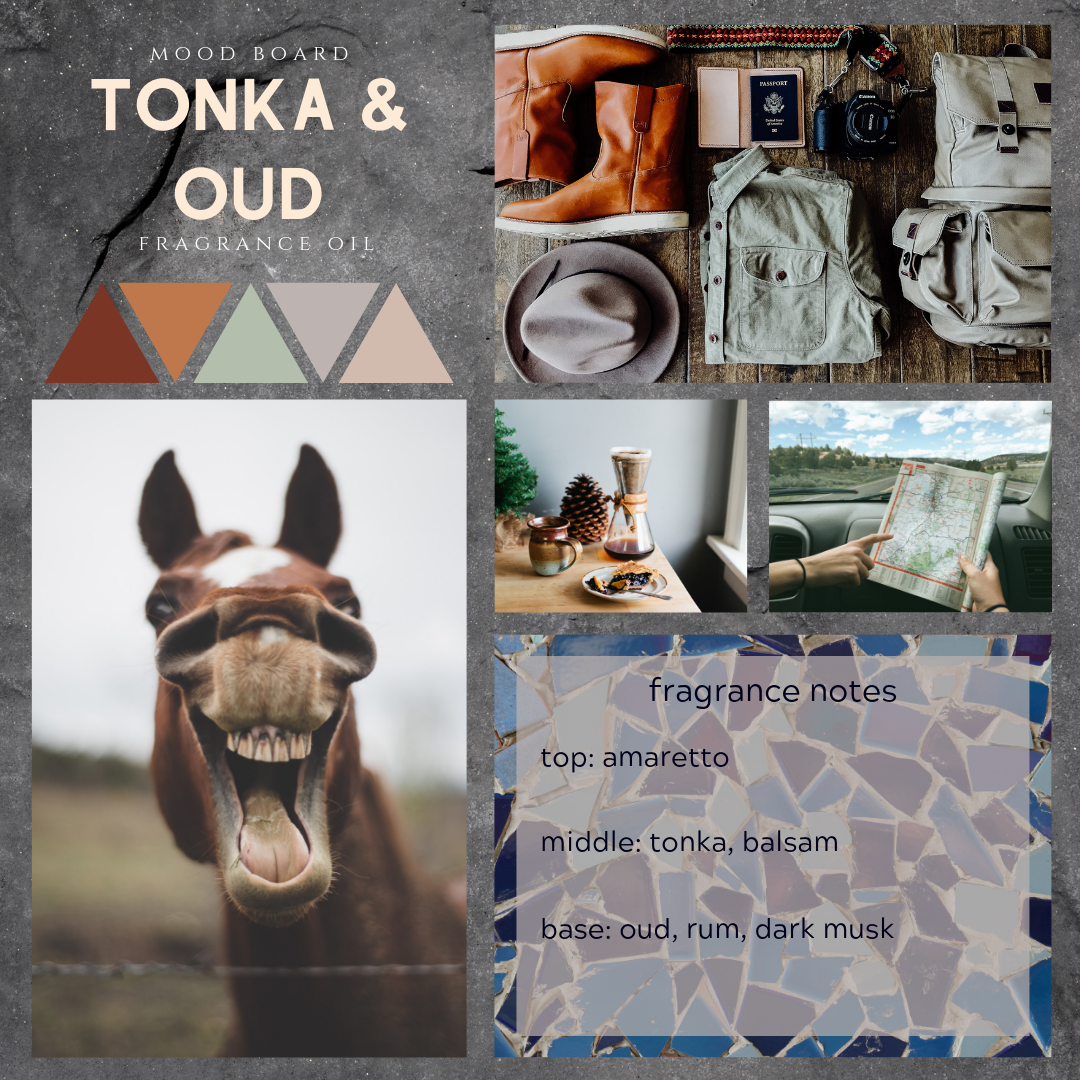 BRANDING INSPIRATION
This modern, unisex fragrance is the perfect fit for our newest container, the Threaded Straight Sided Jar. The streamlined style of this jar is very "in" and appropriate for a wide range of branding aesthetics. Topped with a white lid and finished with a matte navy label, it's a simple but elegant design.
Alternative scent name ideas: Teak and Oud, Lumberjack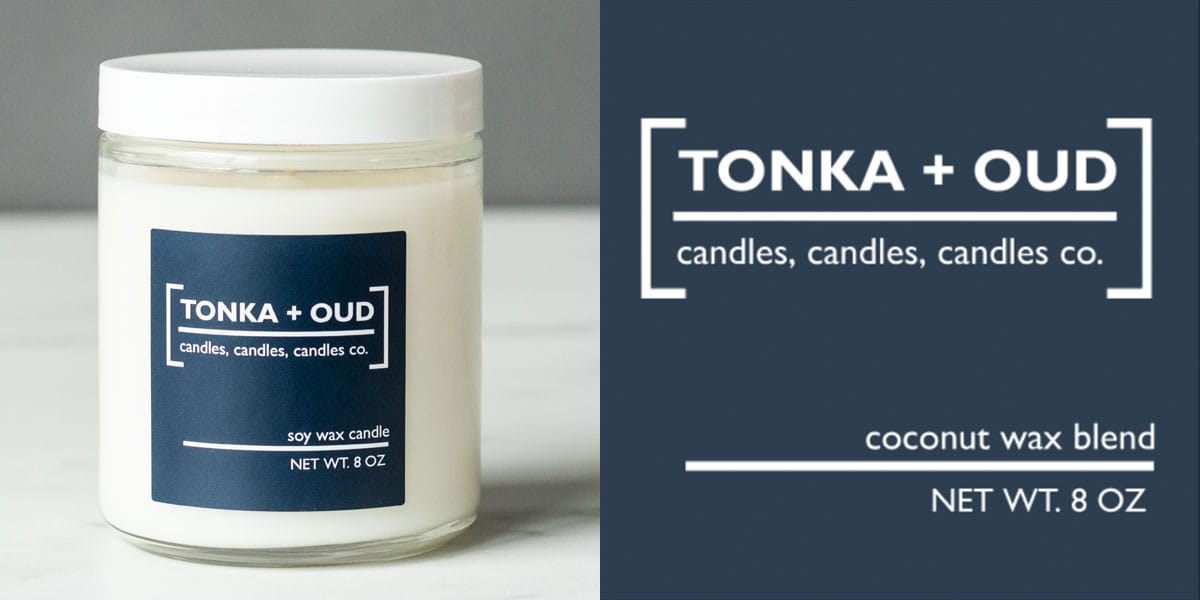 TRENDSPOTTING
Here's the deal: chocolate scents generally aren't great sellers, neither for us nor our customers. And it's not because there aren't amazing, deliciously true-to-life chocolate scents out there (hello Chocolate Fudge! 🤤). Our perspective is that these scents just need the right positioning to make an impact. Peppermint Mocha reinvents a standard chocolate fragrance as a familiar coffeehouse treat, adding a little pizazz with peppermint and rich dark chocolate.
BRANDING INSPIRATION
That's a familiar-looking label, huh? Peppermint Mocha is such a fun, on-the-nose fragrance we couldn't resist taking the opportunity to make it look as good as it smells and call back to its coffeeshop origins. Take a look at our tutorial on creating your own DIY Peppermint Mocha Latte candles—it's easier than you might think!
Alternative scent name ideas: Chocolate Dipped Candy Cane, Sip and Say "Ahh"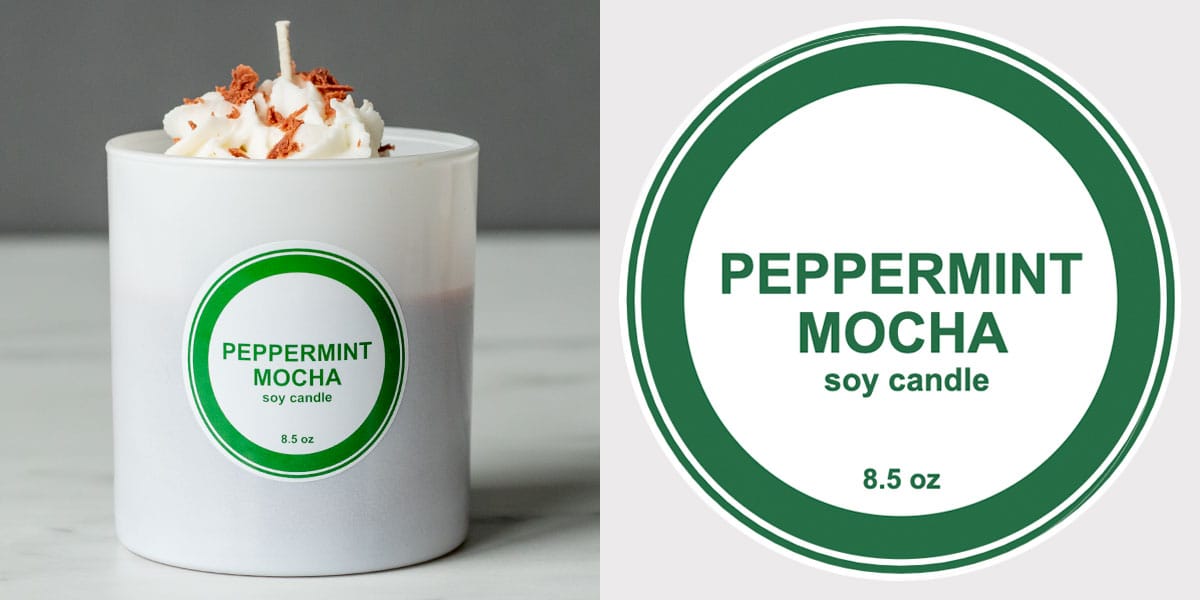 Love this label? Use it to inspire your own design in Avery WePrint! Pictured above: 2" circle label on white gloss paper.