Behind the Scents:
2020 Spring and Summer Fragrances
Go behind the scents and get an insider look at our eight new fragrances for the spring and summer season. 
Each offers their own unique experience, they're just waiting for the final element that takes them from fragrance to something so much more: you! So gather some inspiration from the trends we've identified and a few branding ideas we've collected and put those creative muscles to work. Ready?
TRENDSPOTTING
Sea Minerals is the definitive luxury scent of this collection. Initially, we briefed this fragrance as a "before the rain" concept, hoping to capture that particular scent of summer air just before the sky opens and drenches the earth with rain. While that concept didn't quite pan out, we discovered something equally as special in Sea Minerals. The fresh, ozonic notes will be familiar, while the mineral aromas elevate this fragrance into something unique and distinctly high end.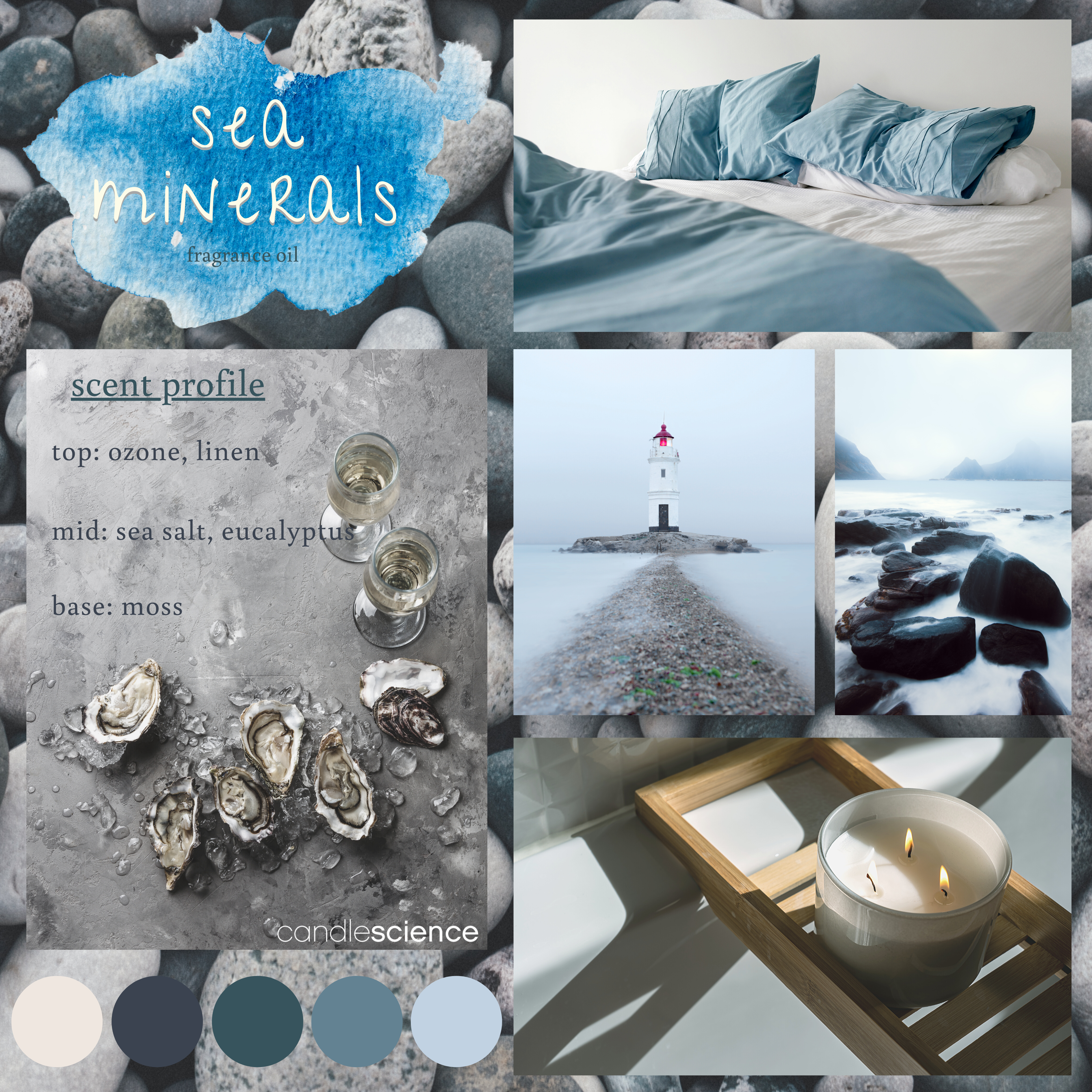 BRANDING INSPIRATION
For this design, we imagined Sea Minerals as the signature scent of an upscale day spa. The clean, ozonic nature of Sea Minerals plays beautifully with a minimalist approach to container choices and labeling. We chose to add a touch of color with our Seafoam Dye Block—the way the pastel shade plays against the deeper blue-green on the label feels appropriate for this oceanic scent.
Alternative scent name ideas: Petrichor, Before the Storm, Yukon Waters
TRENDSPOTTING
Coconut milk is a trendy ingredient in food, beverage, and beauty and carries a wholesome, natural connotation that is quite appealing. We have several great coconut fragrances already, like Bamboo and Coconut and Coconut Lime Verbena, but nothing with the creamy luxuriousness of coconut milk. We've also had our eye on adding a sweet, juicy, tropical mango scent without the artificiality many mango fragrances tend to have. When we tested what eventually became Mango and Coconut Milk, we knew we had something special.
This fragrance has a lot of possibilities and will appeal to a variety of different markets. It has plenty of the sweet tropicality that's so desirable to the general public (especially in the summer!), while it's authenticity will appeal to those who prefer more "natural" scents.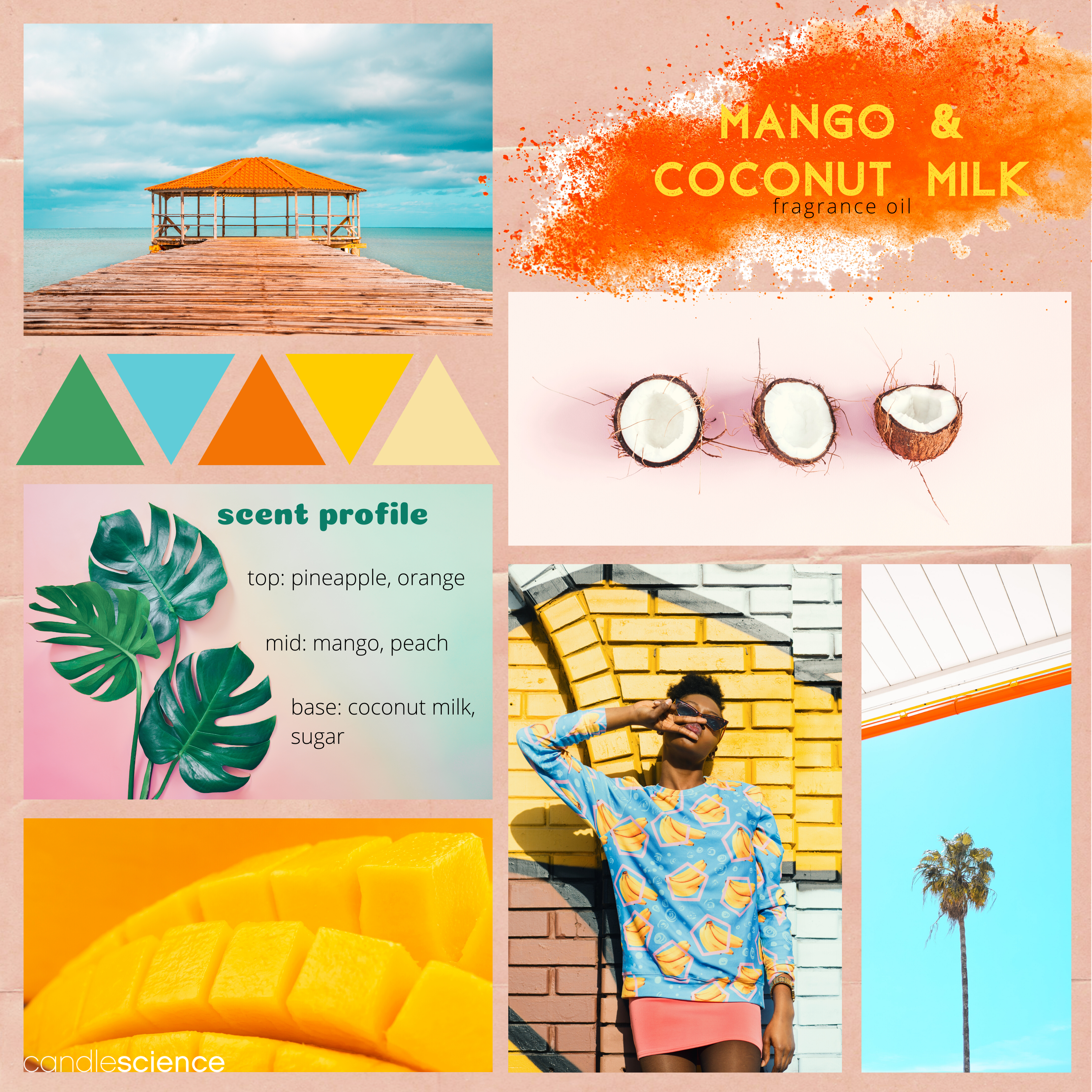 BRANDING INSPIRATION
For our Mango and Coconut Milk candle, we wanted to play up the fun, summery vibe of the scent without getting too fussy. Our Straight Sided Tumbler is the perfect choice, and shows off the spot-on mango color we achieved with our Orange Dye Block. No dye is also very appropriate for this scent, especially if you want to focus on the coconut milk element of this fragrance. A label should always add to your candle, and never distract from the features you want to highlight. We love the way this watercolor template design from Avery WePrint looks both modern and effortless, and how the pop of pink, peach, and yellow plays against the orange of the wax.
Alternative scent name ideas: Mango Lassi, Island Escape, Beach Bum