candle project idea: creative wax embeds
Add a unique touch to your candles with these beginner-friendly, fun wax embed ideas.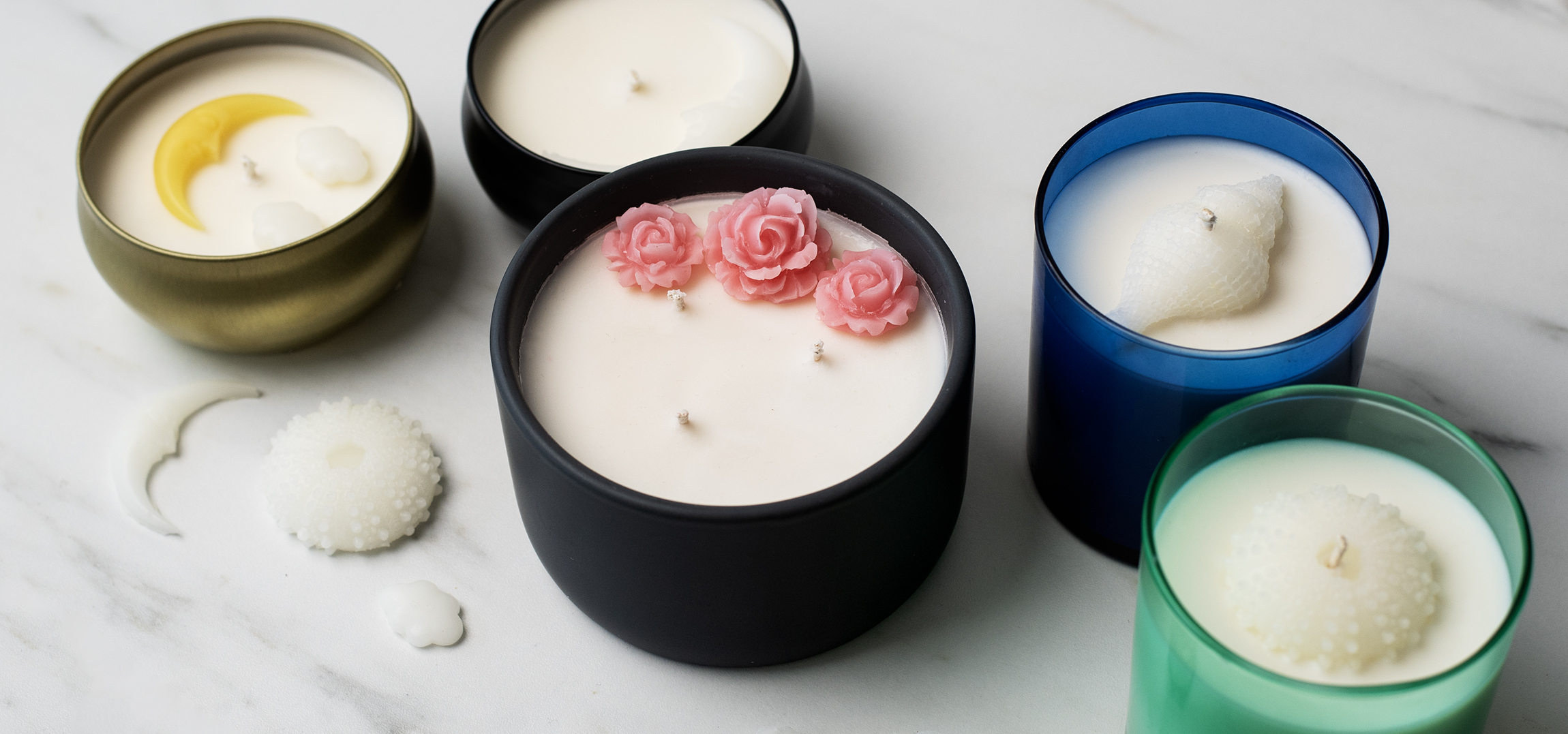 Everyone loves a smooth candle top, but these adorable wax embed ideas will make your candles stand out. Whether you're an experienced candle maker or just starting out, these ideas are perfect for anyone looking to elevate their candle creations. Borrow our concepts, or use them to spark your own creative embed ideas!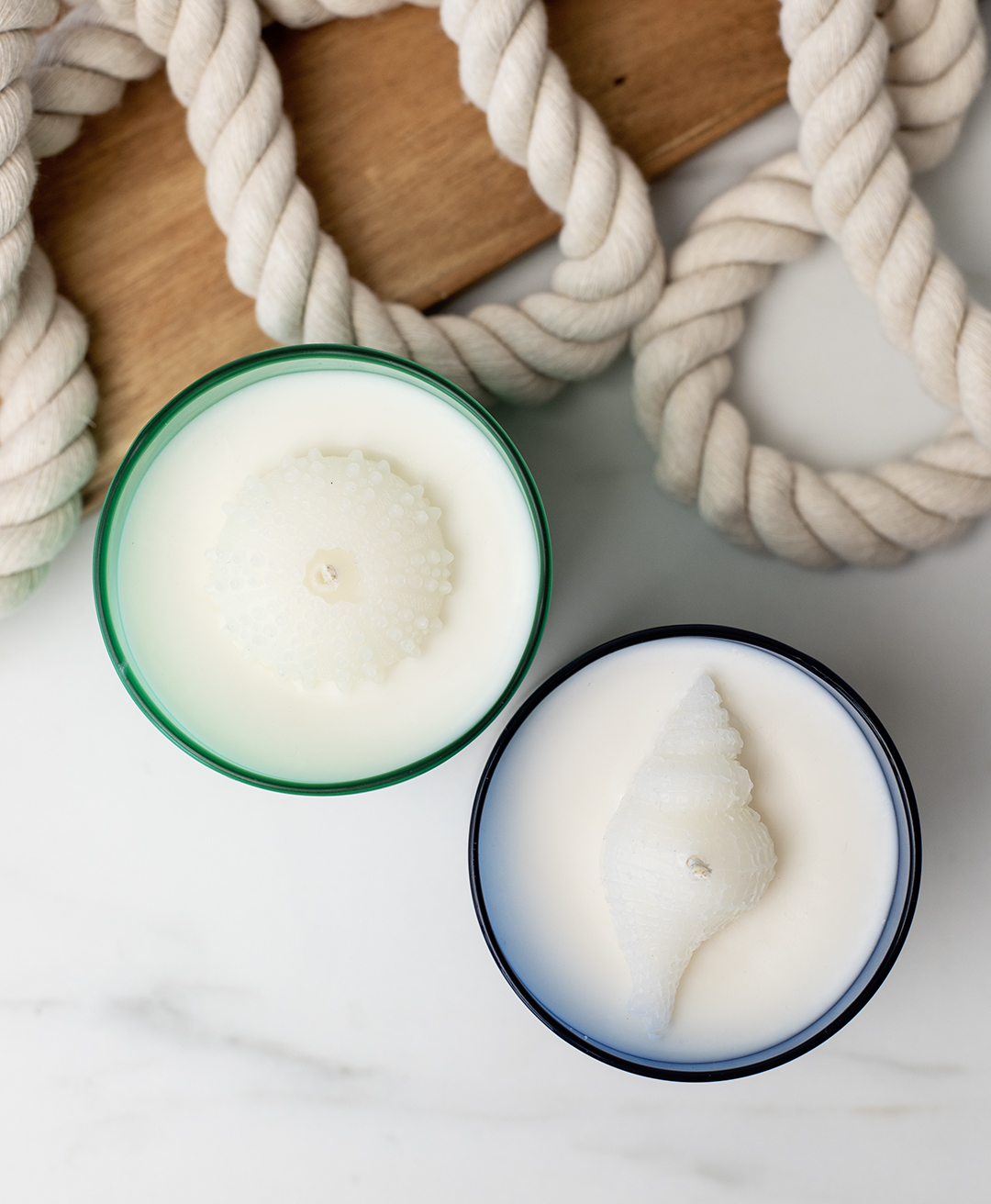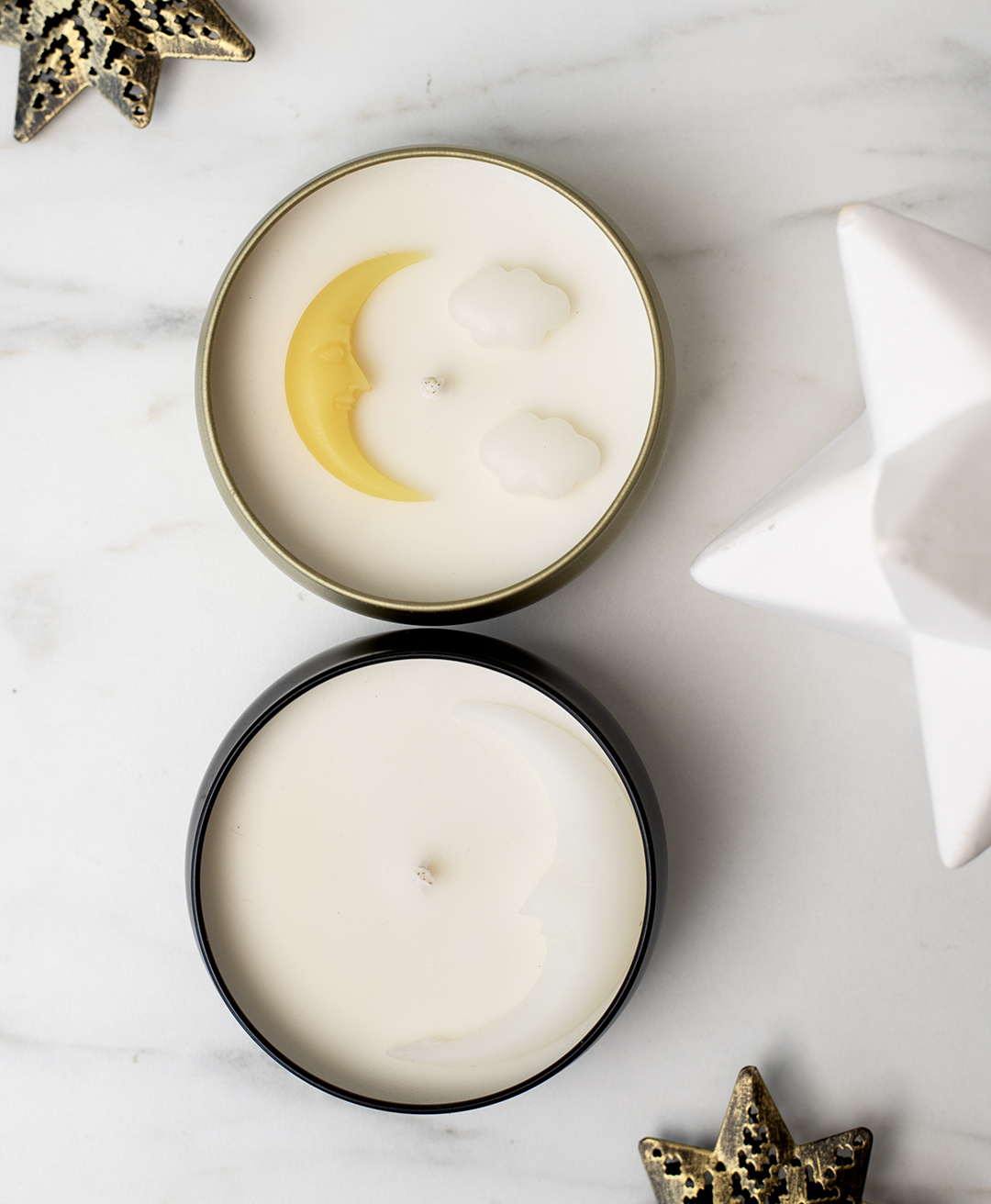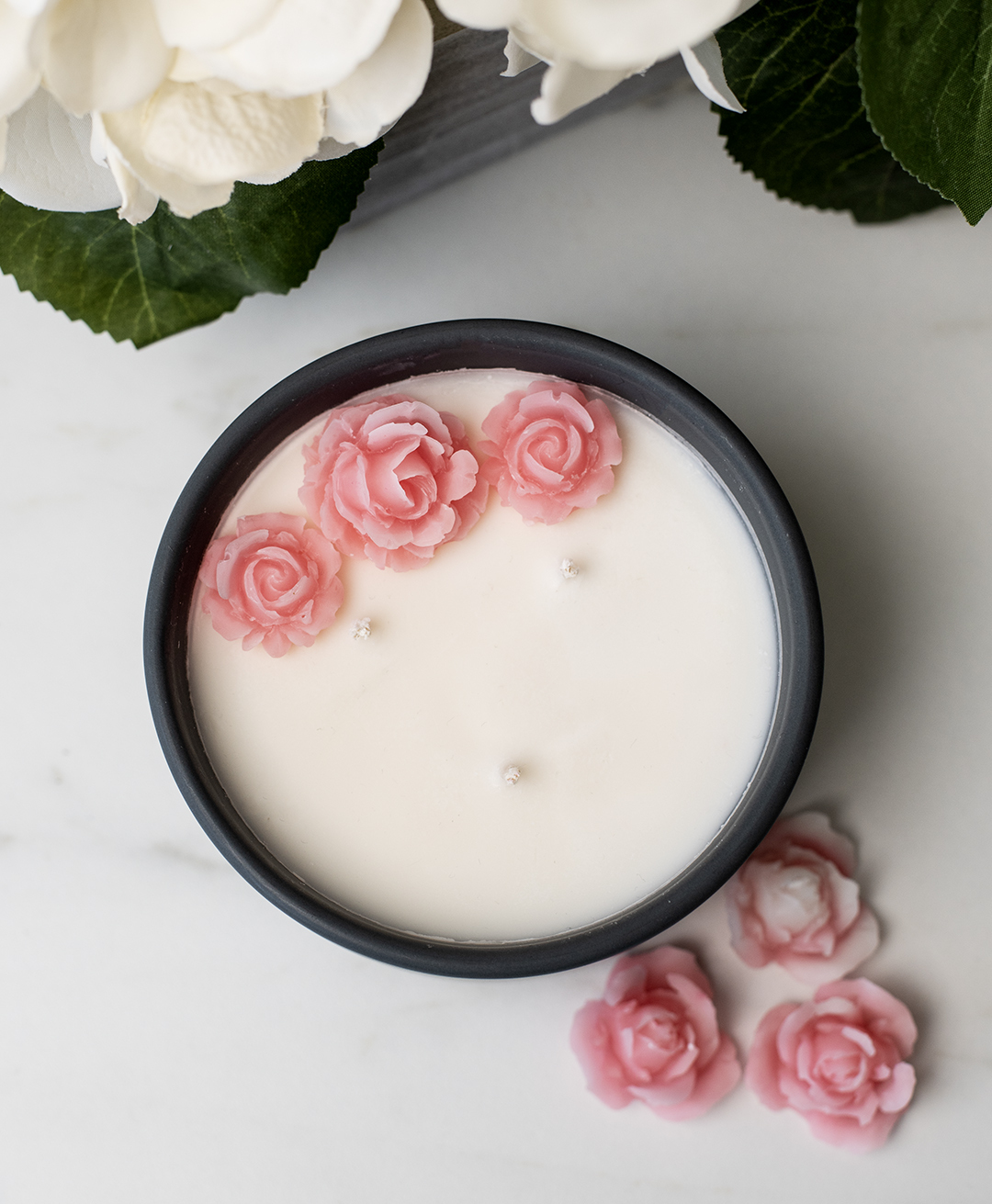 Not sure how to make wax embeds? Check our step-by-step How to Make Wax Embeds guide!
1. Seaside Chic: Every day is a beach day with these chic coastal candles! The cool blues and greens of the Sapphire and Seafoam tumblers illustrate ocean hues, while the simple seashell embeds are reminders of your favorite seaside escape. 
Scents to try: Sea Minerals, High Tide, Beachwood, Solar Sands, Coconut Soleil
2. Moons: It's not just a phase; the Black and Gold Bubble Tins look positively celestial with the addition of a few moons and clouds. Yellow Beeswax gives the crescent moon a nice, natural pop of color that mirrors the warm tone of the Gold Bubble Tin. We went with a mystical monochrome look for our Black Bubble Tin. Experiment with dye to further customize your embeds; a white moon on a black candle would really shine!
Scents to try: Moonflower Nectar, Black Amber and Plum, Rosemary Sage, White Sage and Lavender
3. Pretty Petals: Looking for a pop of color? You can't go wrong with florals! We paired a few flower embeds with the Charcoal Nordic 3-Wick Tumbler, but it's easy for a few accent florals to bloom into a bouquet with so many shapes and colors to choose from!
Scents to try: English Garden, Magnolia and Peony, Freesia and Lilac, Lily of the Valley
Did you make it?
Show off your wax embed candles and all your handmade creations, with the CandleScience community by tagging us @CandleScience and using the #CandleScientist hashtag on Facebook, Twitter, and Instagram. We may feature you in our Stories or on our website!