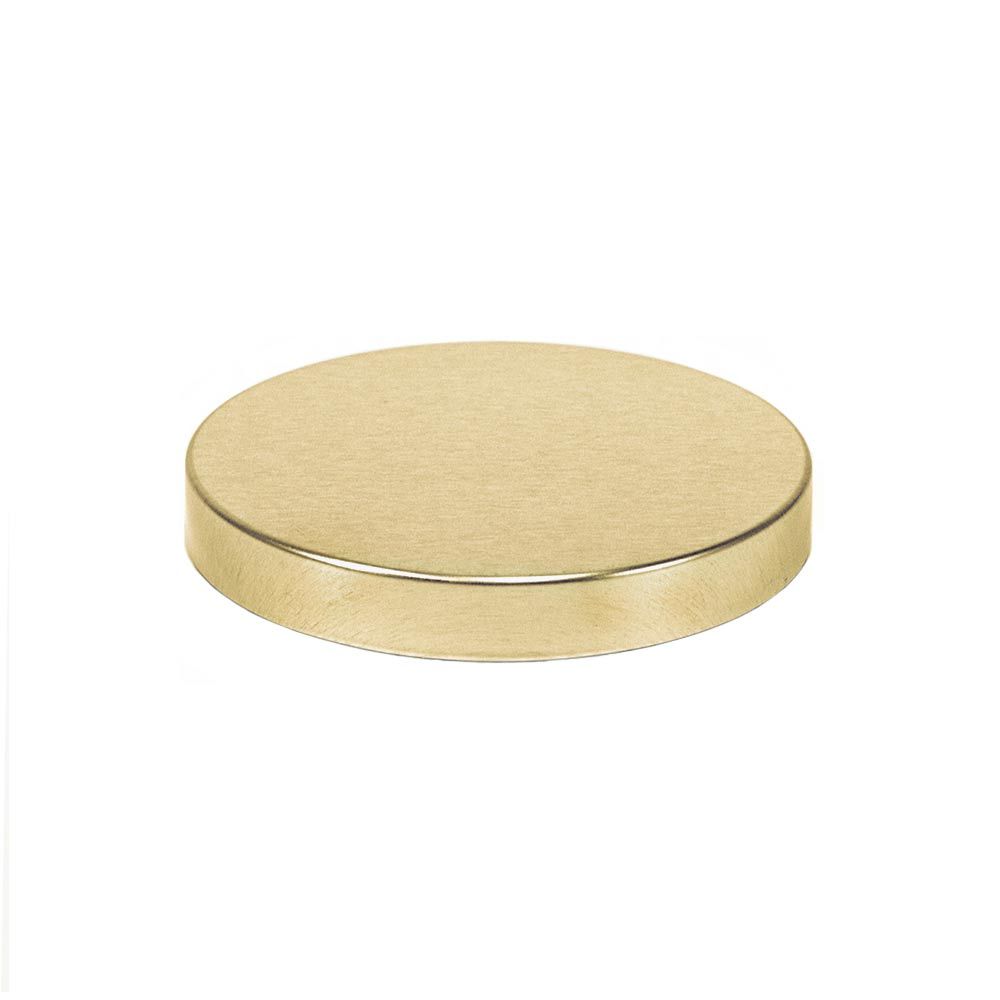 As of 11/03/2016:
This product is discontinued and no longer available.
Details
Note: This product is discontinued.
These gold brushed metal lids are a great alternative to glass tops and provide a modern finish for your containers.
The plug type lid has a plastic liner snug fit and can be used with the following glassware:
8, 16, and 26 oz. Apothecary Jar
12 and 21 oz. Status Jar
Medium Lucida Jar
Labeling area 3 1/4'
Made in the USA
Reviews
Can someone please tell me where I can find these!!
Please bring these back!!!
They are exactly what I want and need - please bring them back and alert customers when you do! Thank you!
PLEASE don't discontinue!
These lids make for a very classy candle. My customers love the look of this lid with the apothecary jar. PLEASE keep them around!!!
Love the gold, but scratch very easily
I was so excited for these gold lids! However, they scratch very easily. In fact, 4 out of the 12 I ordered were scratched. It appears they are painted with a very thin layer of gold because you can see the silver in the scratches underneath. I was a disappointed since they cost $1.65 per lid with standard shipping, too pricey for imperfect quality.