mica project inspiration: soap, wax melts, and wickless candles
Shimmering, colorful project ideas for soap and candle makers.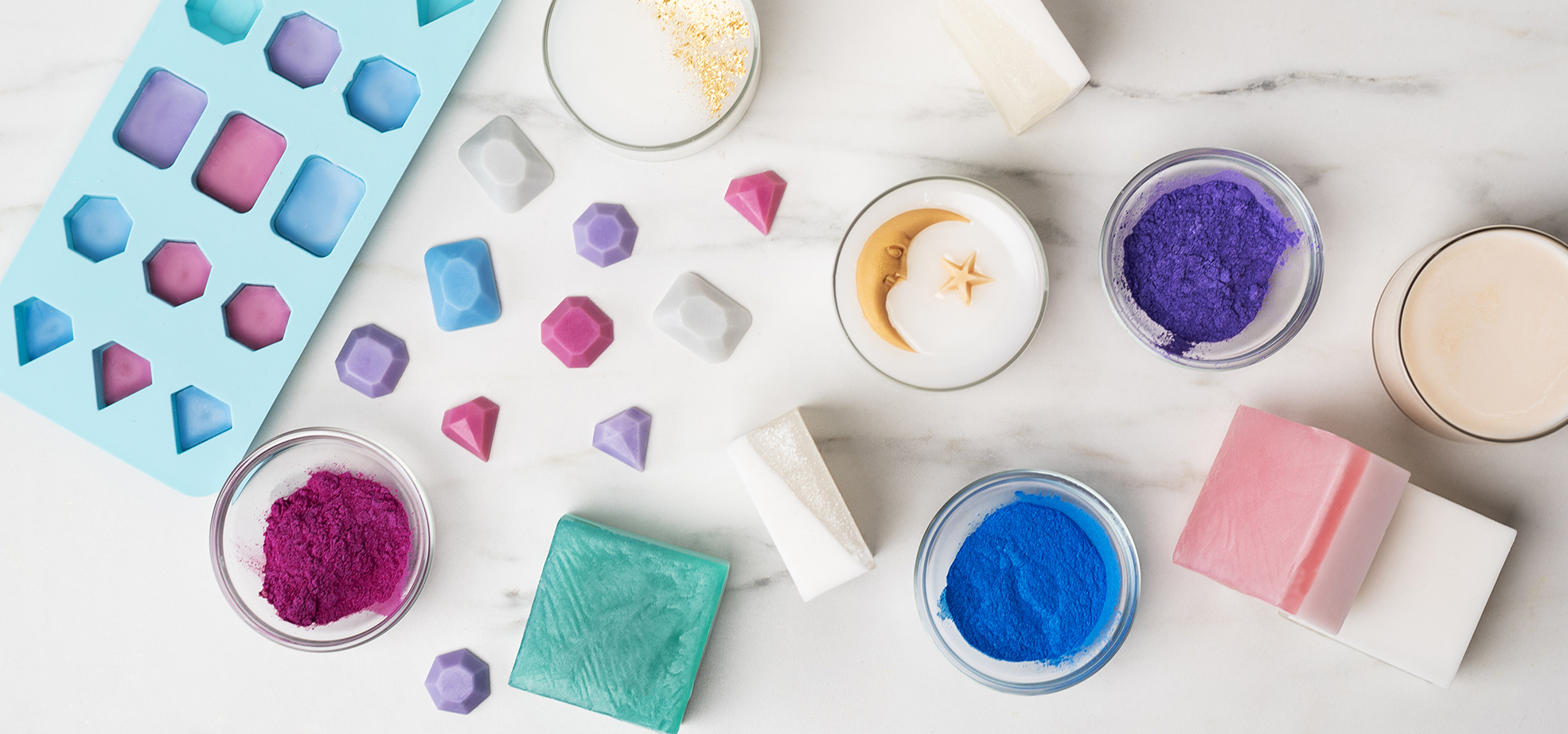 If your crafting closet or shopping cart is filled with mica powder that you're still trying to figure out what to do with, we have a few ideas for you!
Unfamiliar with mica or want to learn more about it? Get an overview of mica powder and tips on working with it in Mica 101.
Adding micas to your projects
Mica is a fantastic addition to soap, cosmetics, and other body care products, but we (unsurprisingly) also love it in wax.
When melted, mica powder dislodges from its place in solid wax and causes the melting wax to bloom with sparkly swirls.
For those of us who loved watching lava lamps or creating potions as a kid—or still do now—watching mica powder swirl within melted wax or melt and pour soap could very likely be the next best thing.
Add a touch of sparkle to your wash routine! Clear soap bases allow you to see the mica suspended throughout the soap, while opaque soap bases result in a more muted, pastel effect.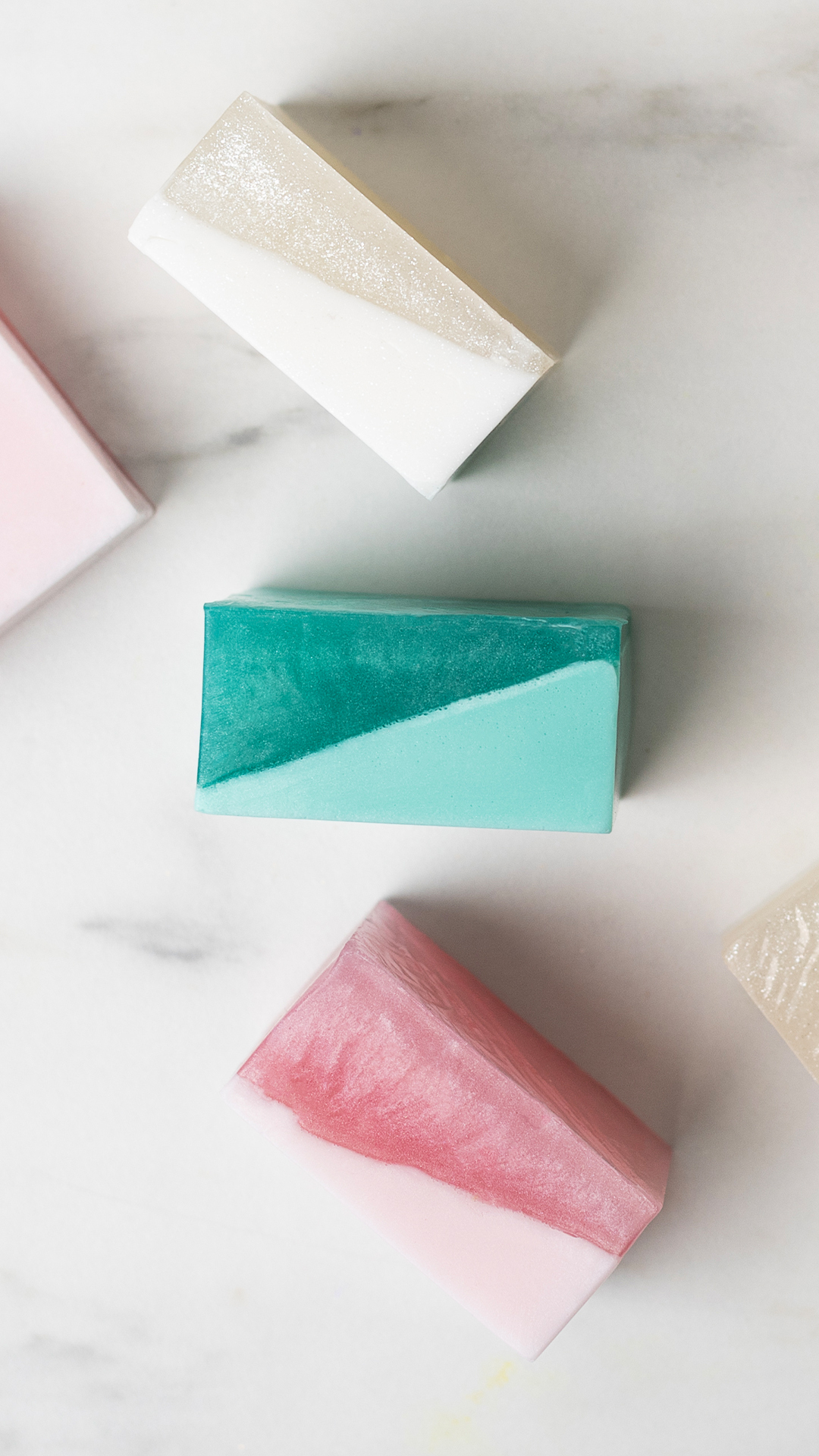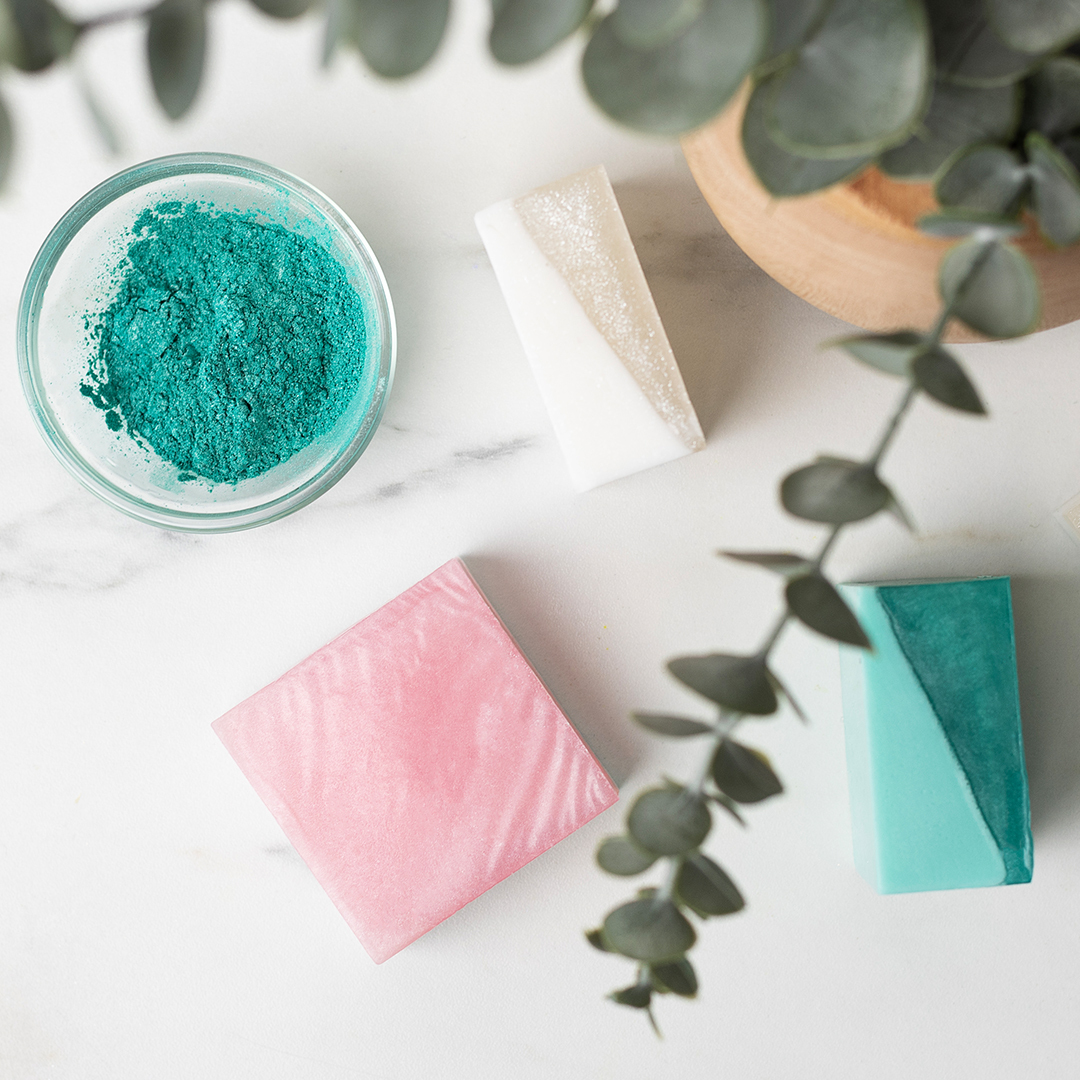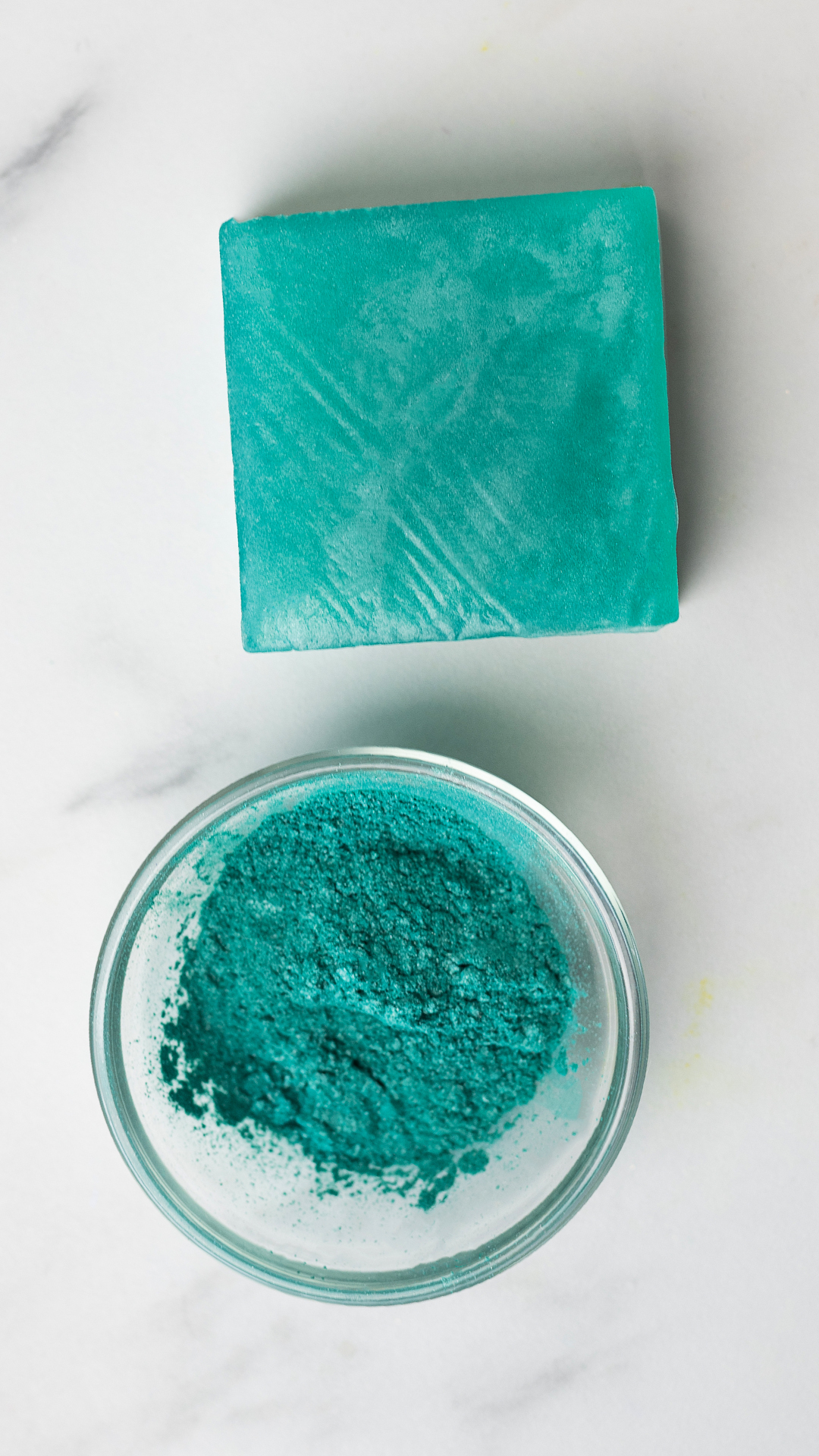 Highlight the dimensional, mesmerizing effect of shimmery mica in clear soap by contrasting it with an opaque soap base layer.
Make your own tilted soap bars with our simple tutorial here.
Create your own soap bars
Carousel with 4 Products shown at the same time. Use the Previous and Next Button to Navigate.
With no wick to worry about clogging, wax melts are an ideal project to pair with mica.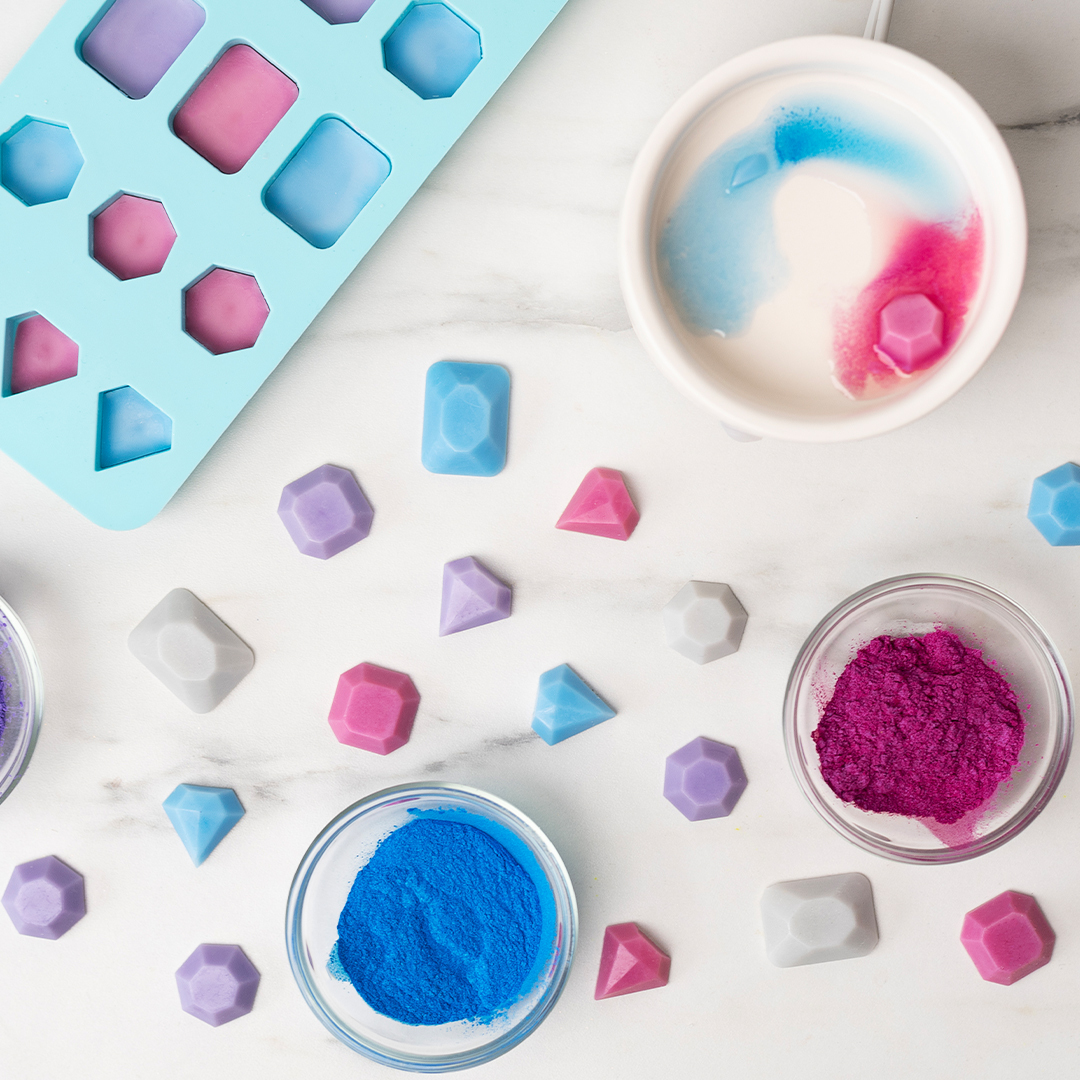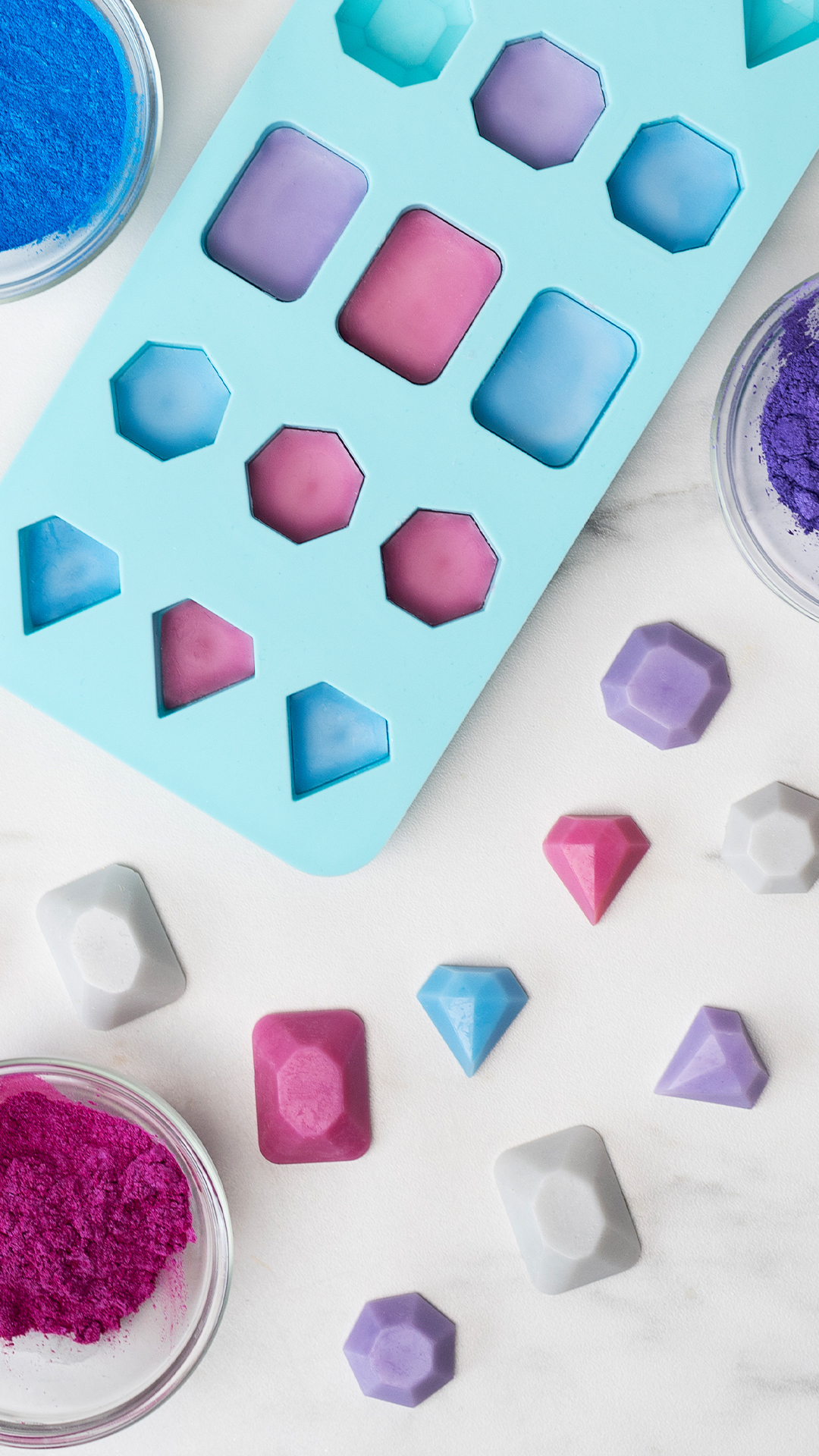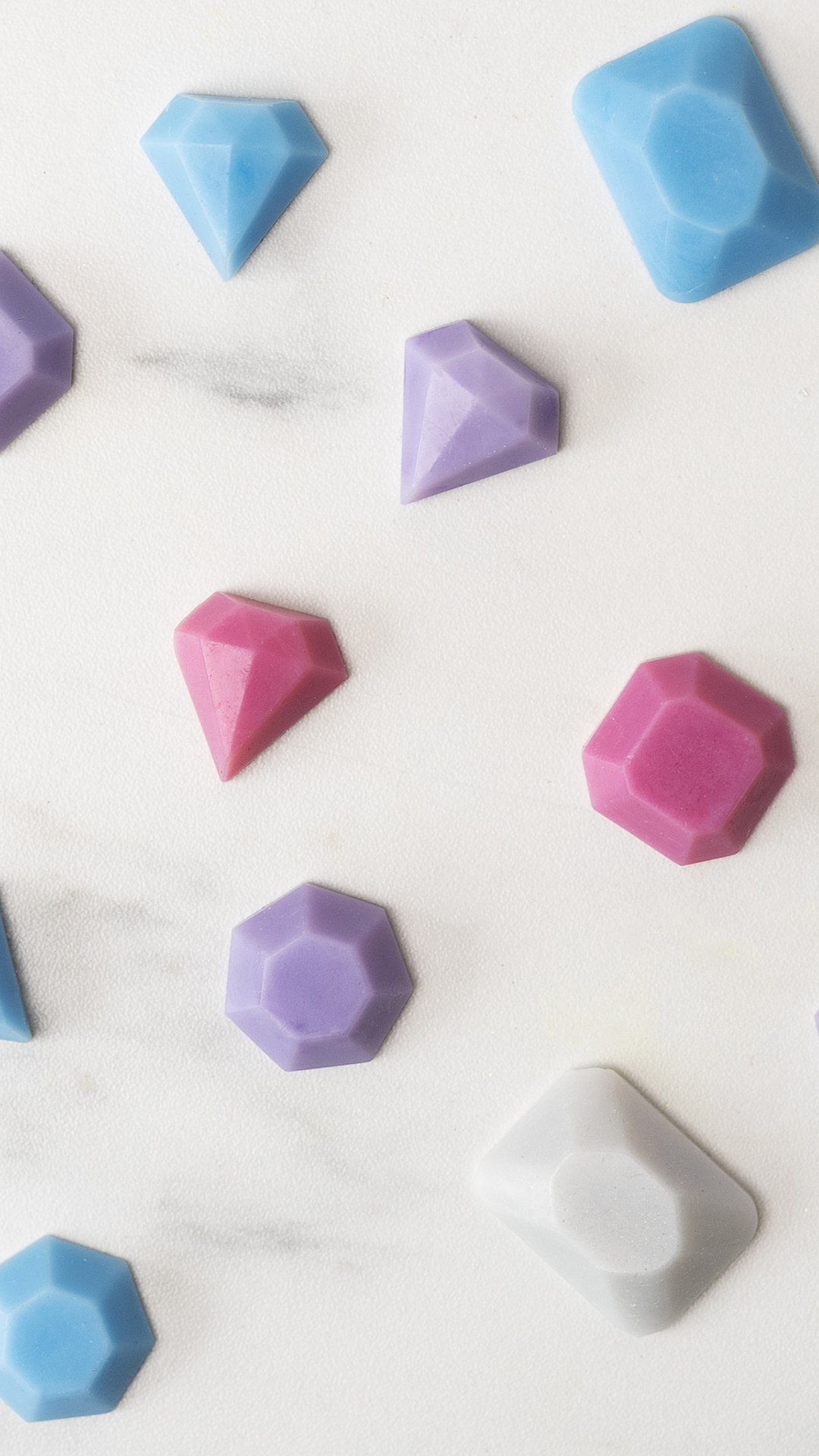 Embrace your playful side! These wax melts are an easy and fun opportunity to practice working with different shades of mica.
Make gemstone wax melts in an array of colors, then have even more fun with color when it's time to melt them in your wax warmer.
Make your own wax melts with our tutorial here.
Create your own wax melts
Carousel with 4 Products shown at the same time. Use the Previous and Next Button to Navigate.
Flameless home fragrance products continue to grow in popularity. When placed on a candle warmer or under a candle lamp, watching the mica move around in the melting wax is truly captivating!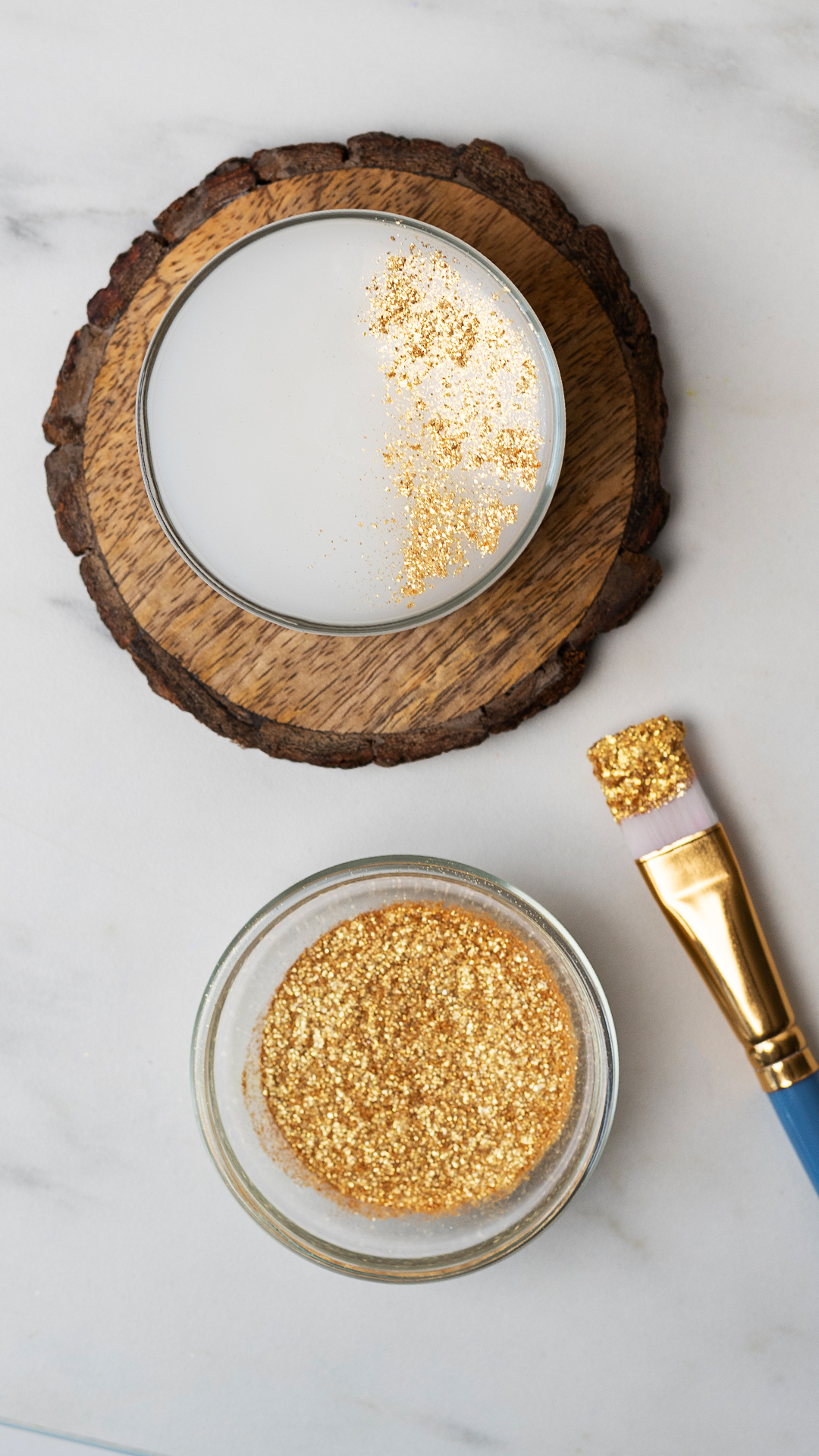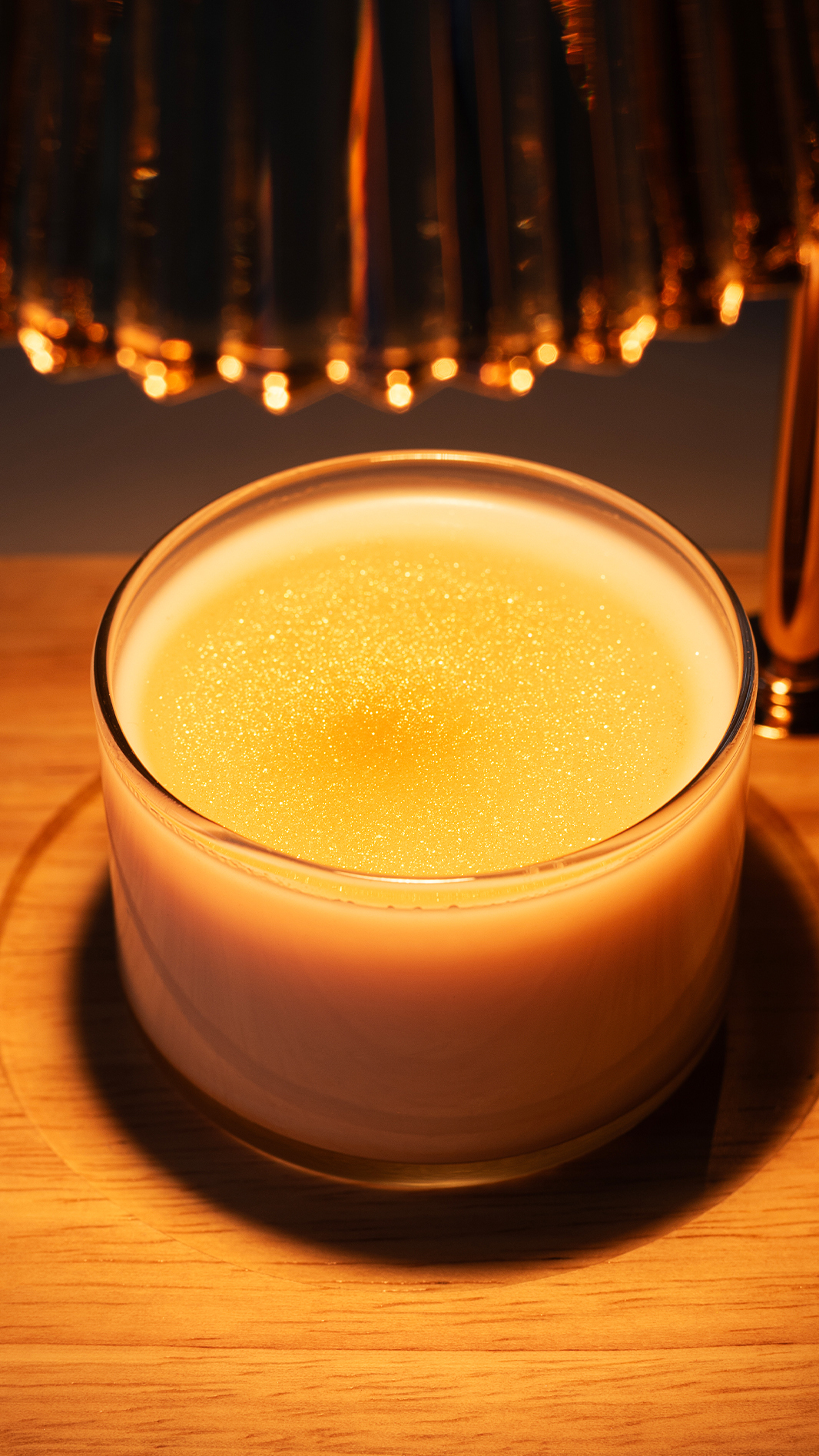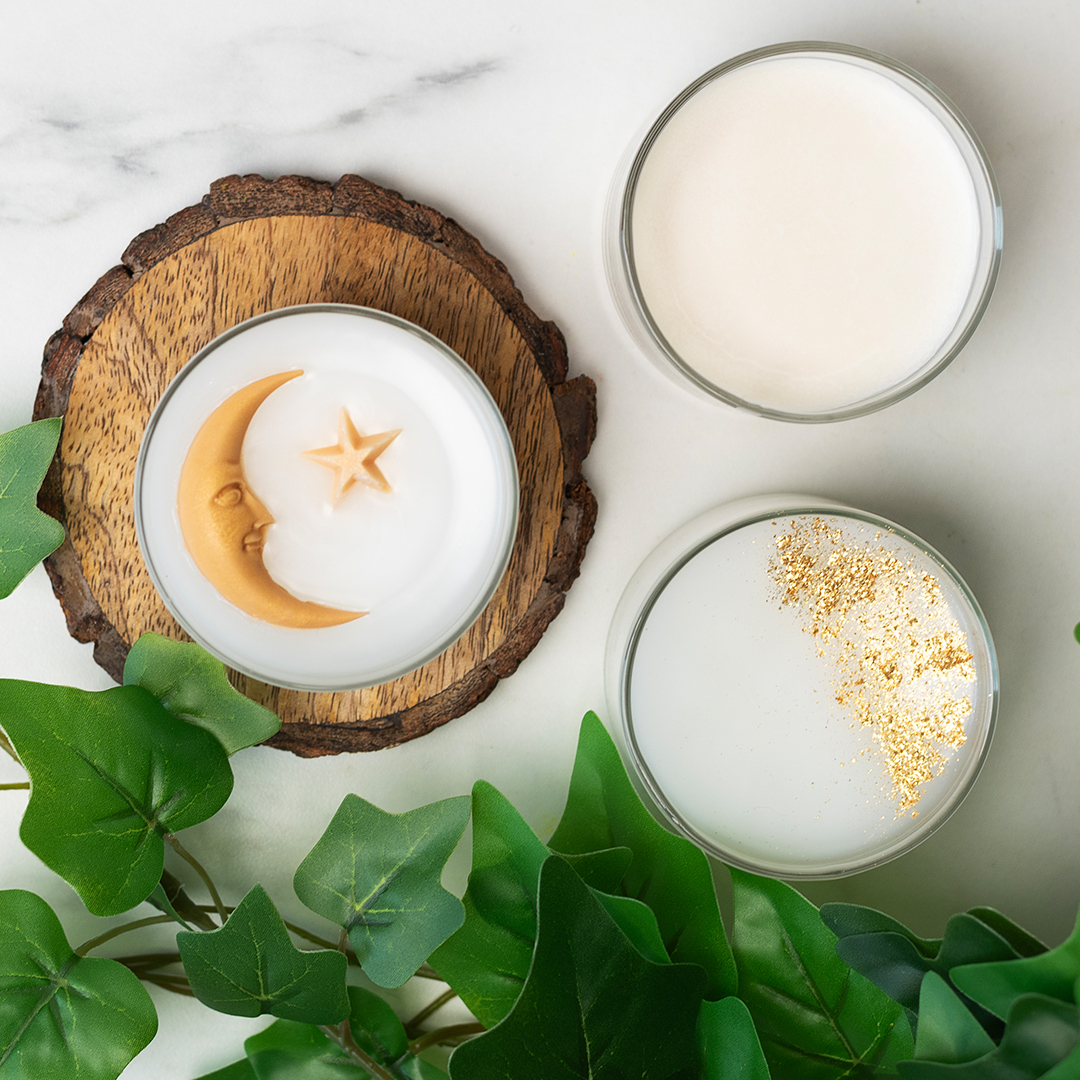 To see as much of that fascinating mica movement as possible, we went with clear glass candle containers. 
We incorporated mica powder directly in wax but also used it for embed toppers and dusting the surface. No matter how you incorporate mica into wickless candles, the melting effect will be worth it! 
As an Amazon Associate CandleScience earns from qualifying purchases. 
Create your own wickless candles
Carousel with 4 Products shown at the same time. Use the Previous and Next Button to Navigate.
What are you creating with micas?
Share your mica projects, and all your handmade creations, with the CandleScience community. Tag us @CandleScience or use the #CandleScientist hashtag on Facebook, Twitter, and Instagram. We may feature you in our Stories or on our website!