Behind the Scents:
2019 Spring and Summer Scents
Great-smelling candles are abundant. But the experience of what you made, with your hands, the product of your creativity, is unique. The company name. The scent name. The jar, the lid. The label design. Where it was purchased, and when.
And of course, it's about you: the maker.
You melted wax, you monitored temperatures, you added fragrance, you poured. You made this with your hands. You selected the container, the lid. You designed the label. You had a vision and brought it into existence.
And when that candle has been burned down, those melts melted, that soap barely a sliver, they'll be back for that experience that can't be found anywhere else.
Our seven new scents for Spring and Summer 2019 each offer their own unique experience, they're just waiting for the final element that takes them from fragrance to something so much more: you!
So gather some inspiration from the ideas we've curated below and get your creativity moving. We've put together some personas and mood boards you might use to help identify potential customers; a brief trend summary; and container/label designs for each new fragrance as a starting point. Which ones speak to you? Let your mind wander, imagine, and discover the possibilities of your creativity.
APPEALS TO…
"Some might say you have your head in the clouds, but you'd argue it's the best place to be. Sure, you're a dreamer, but you're turning your dreams into reality at your own pace. You know the beauty of slowing down, of reveling in each passing moment before it's gone forever."
TRENDSPOTTING
Palm and palm motifs have seen a rising popularity, not just in fragrance, but in food, beverage, home decor, and fashion. We've been looking to add a "fantasy floral" to our fragrance line—that is, a floral that is more of a vibe than a true-to-life scent—and Hibiscus Palm fit the bill perfectly.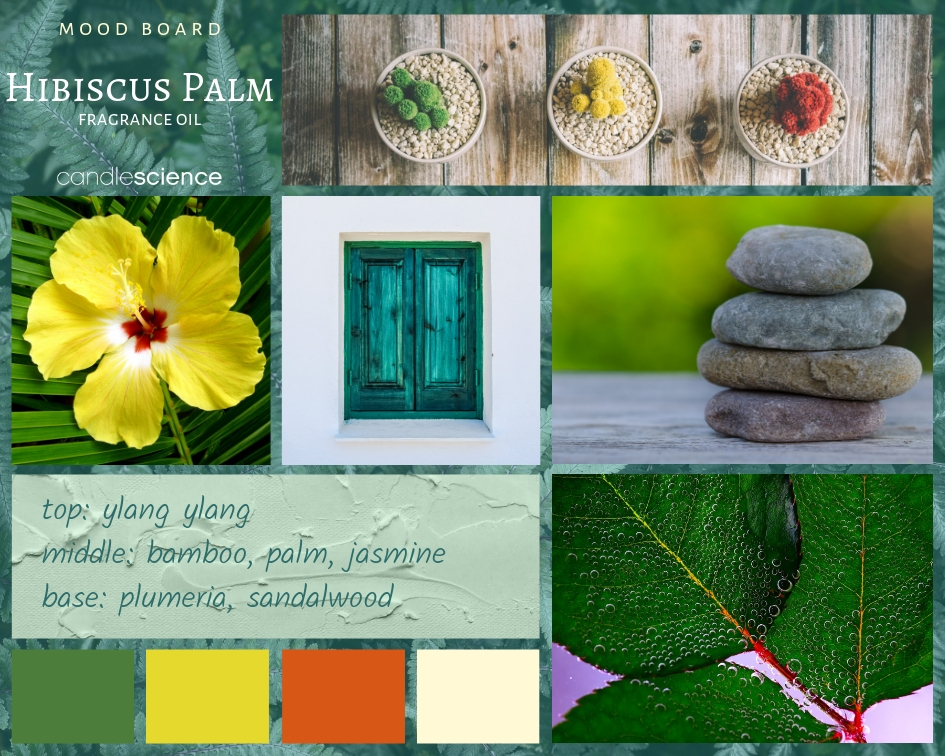 BRANDING INSPIRATION
With a lush, dreamy scent like Hibiscus Palm, we're fans of keeping things minimal and letting the fragrance itself be the star. The natural creaminess of soy wax lends itself well to this scent, and a clear Straight Sided Tumbler allows the label to be the focal point of the finished candle.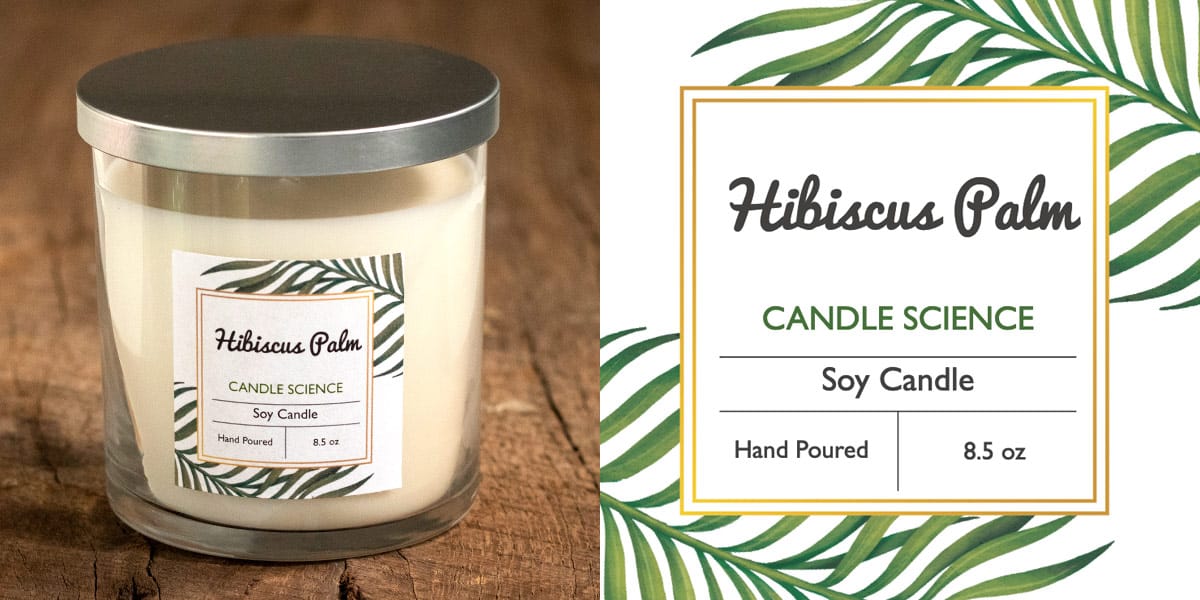 APPEALS TO…
"You're a true classic, unapologetically yourself. You might appear delicate to some, but those who take a closer look see the truth of your strength. You walk through the world with sure steps and your head held high. You know who you are, and you live life on your own terms. "
TRENDSPOTTING
Florals have never been "out," but they are definitely seeing a resurgence in popularity as more people discover the possibilities of florals beyond "my grandmother's perfume." Magnolia and peony are both classic florals we wanted to offer in our line, but we just weren't sure they would stand up on their own. Together, they're a winning combination and a modern take on two classic Southern flowers.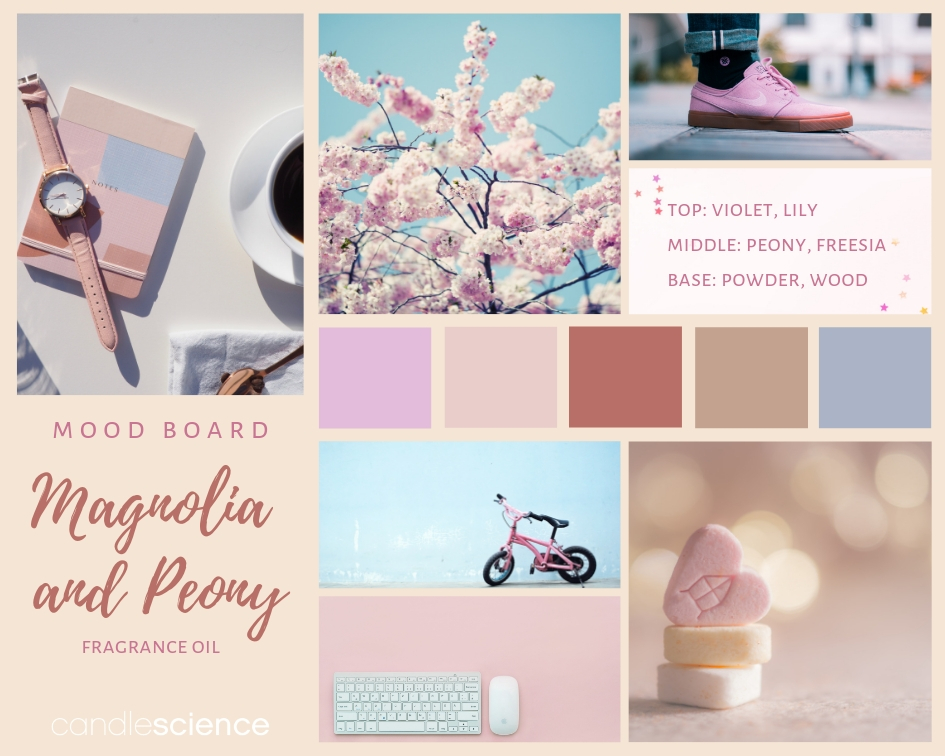 BRANDING INSPIRATION
A beautiful floral fragrance like Magnolia and Peony deserves a presentation to match. While we were browsing Avery's label templates, we saw this design and knew it was a perfect fit. The White Tumbler and Silver Flat Lid lend a clean, elegant feel and let the label and fragrance name stand out