How to find potential retailers for your wholesale candle business
A guide to expanding your wholesale candle business by connecting with shops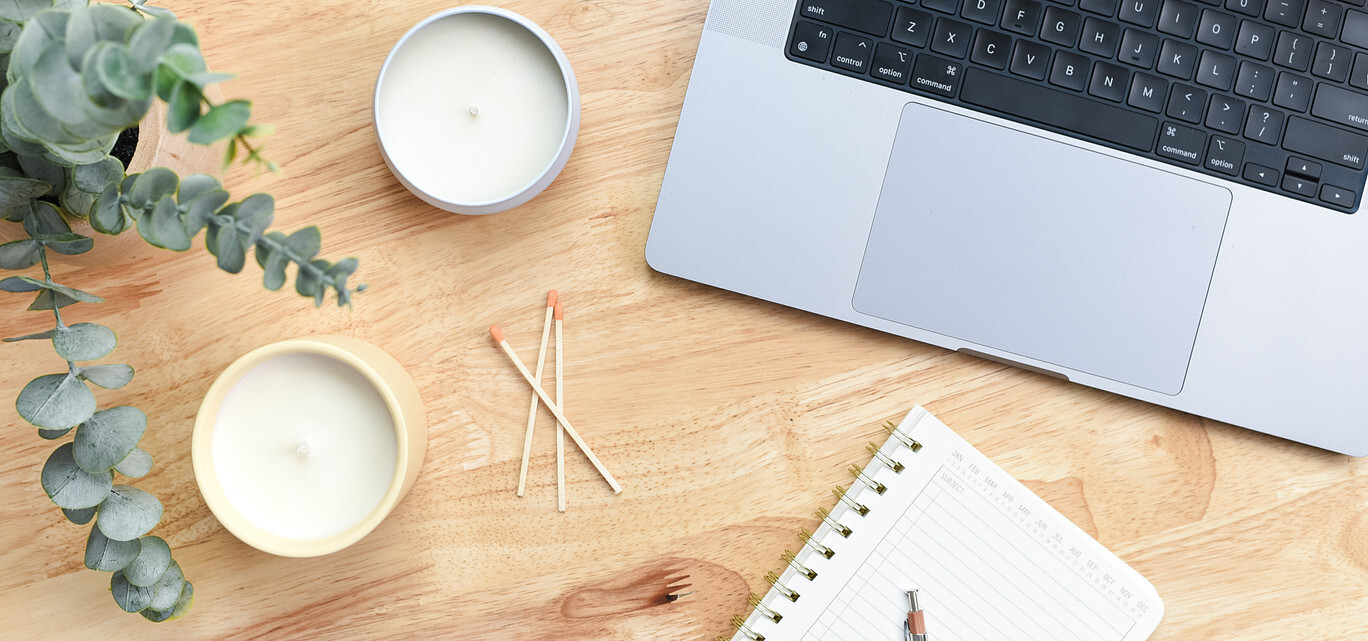 You've worked hard to develop your wholesale candle line and created a compelling line sheet. Now, you're eager to get your candles onto shop shelves!
In this article, we explore different ways to find potential retailers so you can introduce your wholesale candles to a broader audience, and grow your business.
Reaching out to shops directly
Contacting shops directly is the most proactive way to expand your wholesale business, especially if you're just starting out or are not yet widely known.
This strategy involves three parts:
Researching and identifying shops that align with your brand's target market, aesthetic, and price point
Compiling a contact list of these shops
Crafting and sending pitches to introduce your candles
Directly pitching shops is a relatively low-cost approach to cultivating relationships with retailers. It may require a considerable upfront investment of time and effort in research. But you will also gain valuable insights into the stores you'll be contacting, giving you an edge when writing your pitches.
At the same time, it's worth acknowledging that it may take multiple points of contact before hearing back from shops. It's also not unusual to receive no response from some businesses that are not interested. Lastly, shop owners may reply back—but decline your invitation. In this case, it's better to know a shop isn't a fit, remove them from the pitch list, and continue your efforts elsewhere. 
Discovering potential retail partners for your wholesale business often involves putting on your detective hat. Here are six ways to find shops so you can build out a contact list. 
Think local. Leverage your proximity to shops in your city, state, or region. Many independent retailers prioritize supporting local makers, so this is a natural connection point.
Search online. Search sites like Yelp or Foursquare with keywords like "gift shop + city name" to find potential retailers.
Explore complementary brands. Look for brands in a different product category that appeal to your ideal customers. Check their websites to find stores that carry their products, then research those retailers to determine if they align with your brand.
Check out competitor brands. Find retailer lists on competitor brand websites, then decide which shops should be added to your spreadsheet.
Use Instagram. This social media platform allows you to find similar businesses through the app. Go to a shop's Instagram profile and tap on the person icon with a plus sign. Instagram will then share similar businesses that might reveal new-to-you shops to consider.
Ask for recommendations. Don't hesitate to ask your social media followers, personal networks, and customers for recommendations. They may be aware of shops you hadn't considered. Plus, saying a loyal customer recommended a shop when pitching is a great conversation starter!
To stay organized while researching, make a spreadsheet to collect a list of potential retailers. Include columns for essential details like the shop's name, owner's or shop buyer's name, mailing address, phone number, email, social media handle, website, and notes.
Then, visit the shop's website and social media accounts to understand the products (and any other candle lines) they carry. Add notes to the appropriate column in your spreadsheet. This research helps tailor your pitches and highlights why your products are an ideal fit for each business.
Also, consider following the shops you'll pitch to on social media and genuinely interacting with their posts. 
In an upcoming article, we'll delve into wholesale pitching and provide tips to increase your chances of success. 
Online wholesale marketplaces
Joining online wholesale marketplaces like Faire, Bulletin, Handshake, and RangeMe is another way to find retail partners. These platforms allow shops to discover products through searches and algorithmic recommendations.
Wholesale marketplaces save you the time you would have spent researching, making contact lists, and pitching. You might even receive inquiries from shops that weren't on your radar! However, you often pay commissions on sales made through these connections, in some cases as much as 25% of an order. 
Pro Tip!
If you know you will offer your candles on wholesale marketplaces, factor the cost of commission payouts and fees into your overall pricing strategy. Read more in our Guide to Selling Candles Wholesale.
Being on wholesale platforms is a more passive approach to connecting with wholesale accounts, and there are some considerations to keep in mind:
You have limited control over which shops see your product line.
Terms of service on many sites prohibit you from contacting a customer outside of the platform. In other words, the marketplace owns this relationship—not you!
Platform algorithms may also prioritize other candle brands to retailers after they've purchased candles from you. This is both to serve the retailers more options, and maximize higher first-order commissions for the marketplaces. The result for you as a maker and seller is more competition. 
Sales reps and trade shows
Working with sales representatives and attending trade shows are two more advanced wholesale methods. These approaches are usually most beneficial for makers with a few years of wholesale experience and proven product lines.
Like wholesale marketplaces, sales representatives operate on commission, usually around 15%. They have existing relationships with retailers who trust their recommendations. Sales reps actively promote their clients' products, which can be integral to scaling your business.
Trade shows let you showcase your candles in person to retailers looking to stock their shops. This is especially beneficial for scented products like candles! 
However, trade shows require significant expenses for booth builds, shipping, travel, and staffing. And with the rise of online marketplaces over the last several years, the trade show industry has contracted, resulting in lower attendance by exhibitors and shoppers.
Finding potential retail partners for your wholesale candle business involves a mix of research, proactive outreach, and strategic use of online platforms.
Contacting shops directly enables you to establish personal connections with retailers, while online wholesale marketplaces may provide broader exposure and opportunities with retailers you might not have otherwise reached.
We hope this article helps you feel ready to take action and grow your wholesale business! Stay tuned for an upcoming article about crafting effective pitches that resonate with retailers. In the meantime, prepare your spreadsheet, start researching, and begin building your shop contact list!