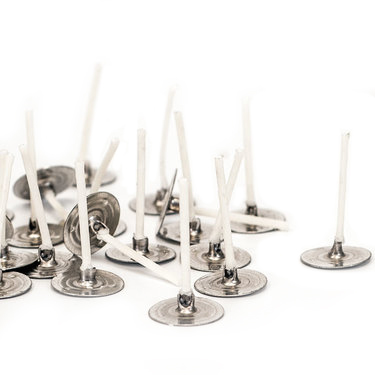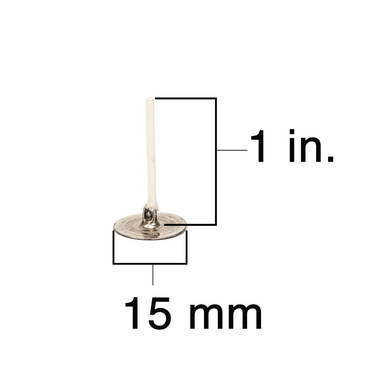 As of 01/18/2021:
This product is discontinued and no longer available.
Details
Product Update: November 10, 2020
The LX 6 1" Pretabbed Tealight Wicks will be discontinued when stock runs out. We recommend the LX 8 1" Pretabbed Wicks as a replacement.
About the LX Series
LX wick is a specially braided flat wick which maintains a slight curl when burning. The curl moves the tip of the wick into the hottest part of the flame, which helps to minimize or eliminate carbon buildup (mushrooming), reduce smoking, and provide a 'self-trimming' effect, which creates a very stable and consistent flame. LX wicks are lead and zinc free.
Reviews
Very disappointing quality! Tealights will not stay lit and wick burns out in minutes, unusable.
Burn great for soy wax blends
I use these all the time for my soy wax blend tea lights and they burn perfectly for me. I'm guessing for the negative reviews, they might be using other types of wax. For the sofer wax, these work great.
I wish I would've listened to the review before mine and opted for a different wick, because these don't burn well at all, no matter what I do to the wax! Never had this problem with other wicks, it's a shame these were a flop.
Correction to previous review
I didn't realize that you do actually still sell the old wicks (htp 1 1")... I just went by the wick guide quickly when I was ordering like I used to do and it selected this wick for my paraffin wax in my tealights, so I assumed you didn't still sell the htp 1. Please update your wick guide because the lx 6 doesn't burn (I tested wax with and without added dye and both lit and then went right out).
I was very disappointed in these. None of my tealights burned with this size wick. The wicks for tealights you used to sell were perfect, I wish you hadn't changed them.