Nordic Ceramic Line
Get your hygge on with our coziest container lineup.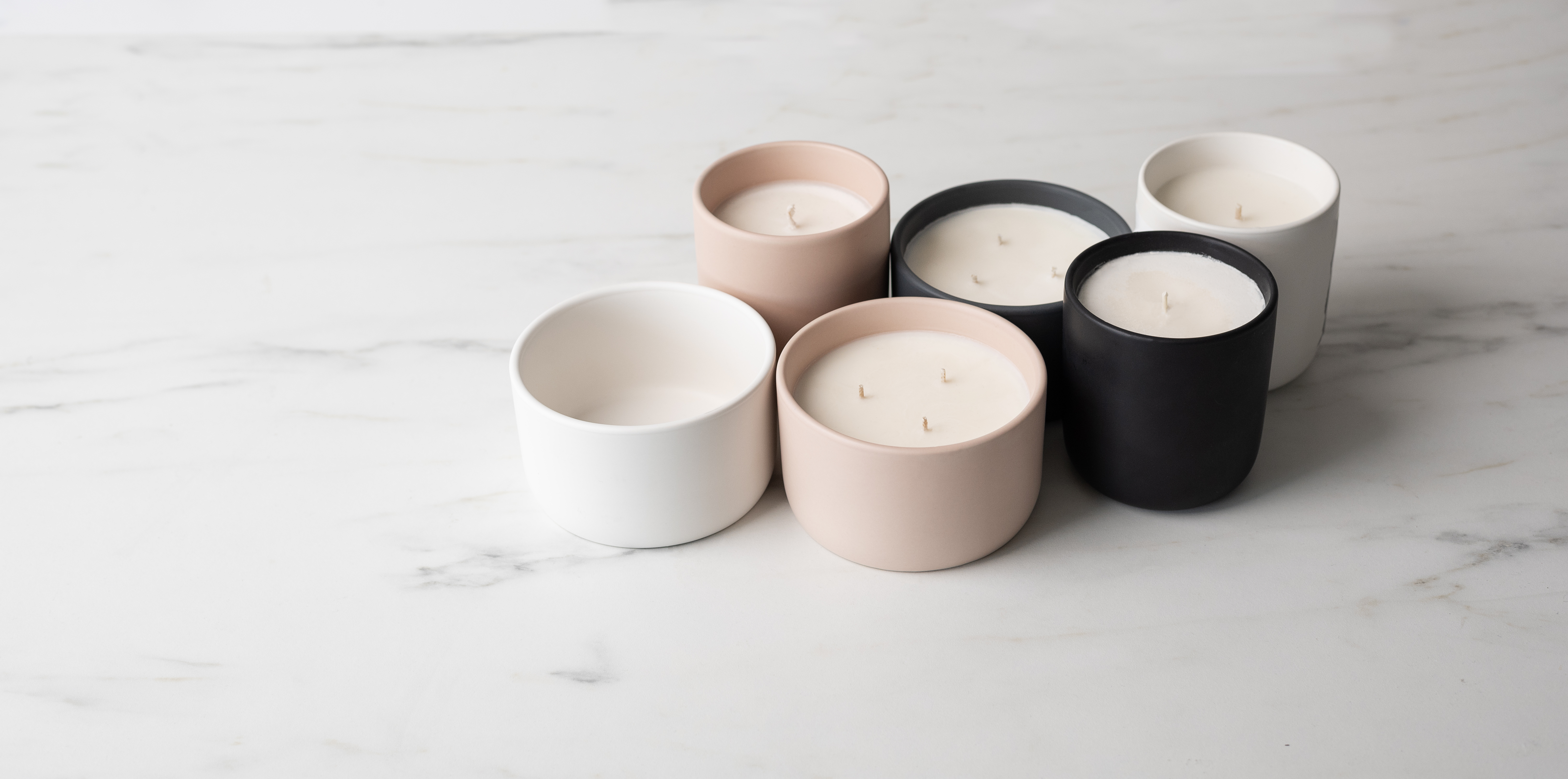 Seeking the cozy bliss of candlelight? Our Nordic Ceramic candle container line epitomizes all things hygge ('hoo-ga')—the Danish concept focused on quiet comfort. Whether you want to make a candle line that promotes a sense of well-being and relaxation, or just love their modern, gently curved lines, these ceramic vessels were kiln-fired with contentment in mind.   
Enhance your environment with the streamlined silhouette of ceramic candle containers.
Radiate more than candlelight with the classy combination of Nordic Ceramic Tumblers with naturally beautiful lids.
Carousel with 4 Products shown at the same time. Use the Previous and Next Button to Navigate.
inspiration + guides
featuring Nordic Ceramic Tumblers and Nordic 3-Wick Ceramic Jars