valentine's day inspiration: candles, wax melts, and projects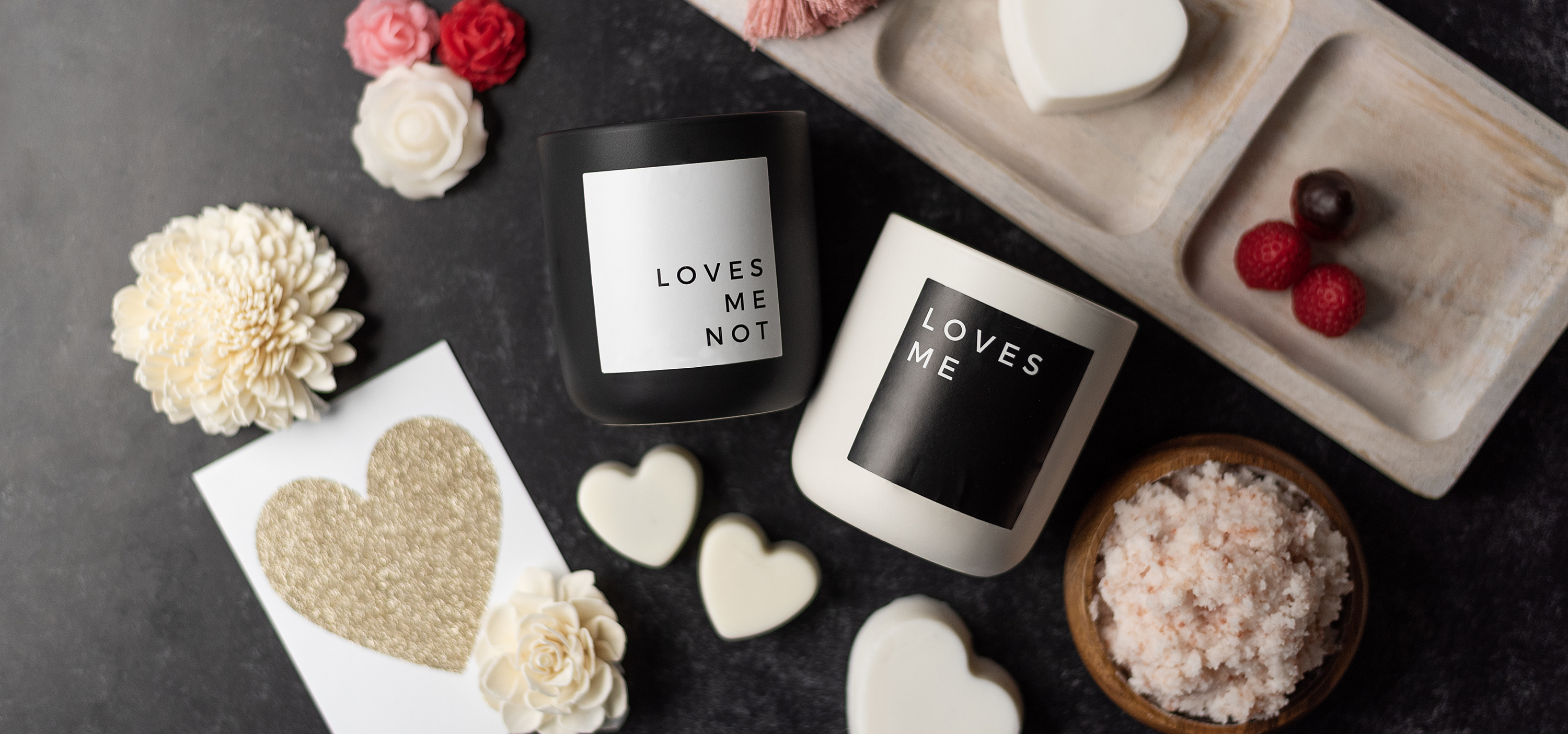 Valentine's Day is a natural source of inspiration for a special collection. Candles and other scented products are BIG sellers for this holiday, so it's an ideal opportunity to get creative. What sets the mood better than flickering candlelight and seductive scents? 
Fragrance is a powerful tool for sparking memories and creating a specific ambiance. The enticing aroma of a lover's perfume might take you back to your first date; a calming spa scent might remind you of that amazing couple's massage; the clean scent of laundry detergent might take you back to your very first apartment together. 
Or, maybe you want to take your V-Day collection in the opposite direction. If hearts and roses aren't really your thing, lean into it! Don't be afraid to get a little snarky or even macabre–there are lots of folks who are right there with you. 
Whatever romantic (or anti-romantic) memories and scenes you're hoping to conjure with your Valentine's Day collection, we hope these ideas inspire.
Trends to fall in love with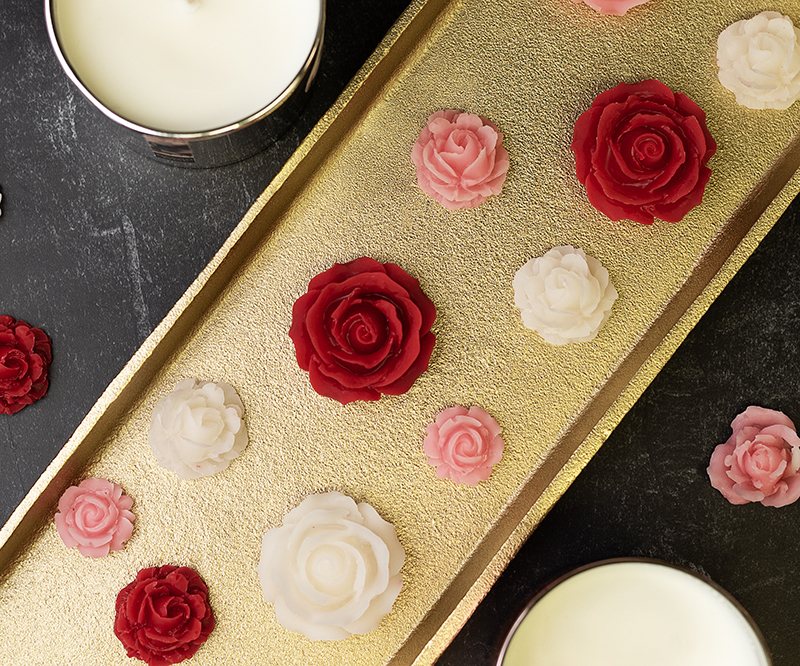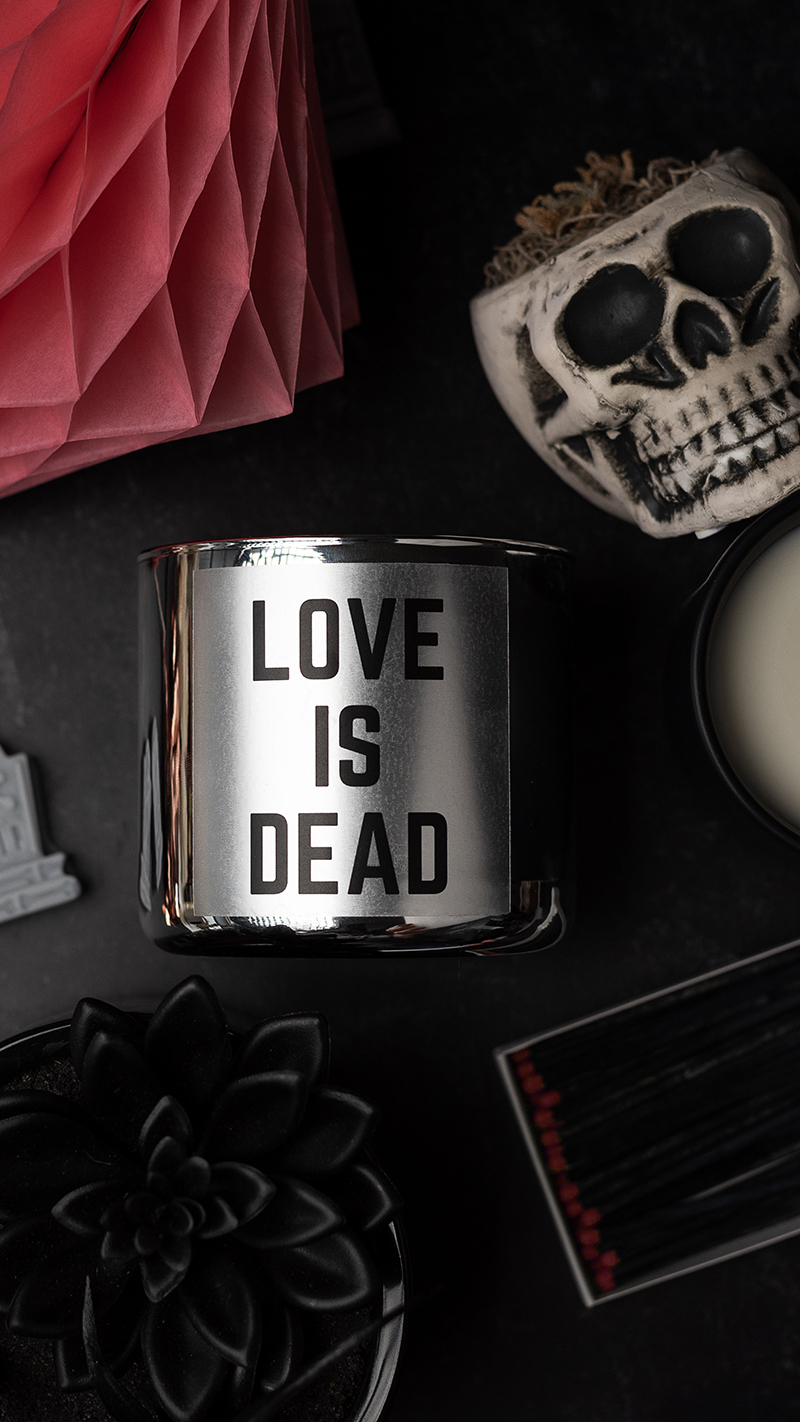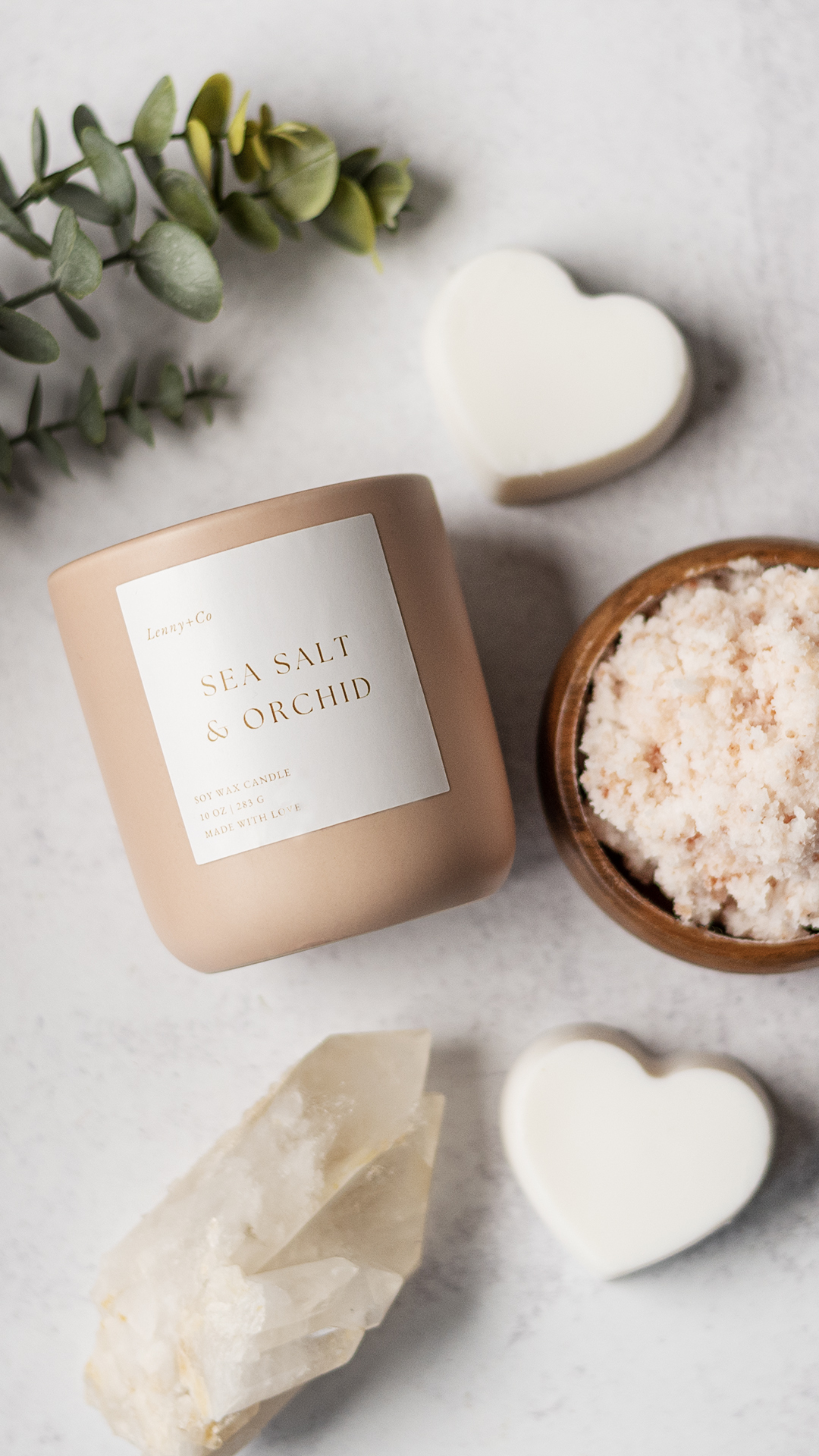 Coming up roses celebrates the timeless Valentine's gift of this much-adored flower. Classic colorways of red, pink, and white in your containers and label designs embrace tradition but never feel stale. Take advantage of the infinite variety of rose-centric fragrances, create a bouquet of rose wax melts, or feature fresh roses in your product and social media images for maximum vibes.
Love is dead embraces those with a more macabre sense of humor; the contrarians; the goth kids at heart. Not everyone gets into the traditional Valentine's Day vibes, but you can still capture their curiosity with cheeky labels and imagery. If you're so inclined, don't be afraid to get a little weird with it! Bleeding heart wax melts, black roses, and even a skull or two are perfectly at home here. (It's also a great excuse to break out your Halloween stash again.)
At first blush keeps it sweet and sincere. Highlight the lighter, softer side of the holiday with blush pink containers; celebrate the platonic relationships that sweeten our lives with a Galentine's Day theme; or explore what it means and how to better love ourselves with offerings centered around self-care. 
(Subscribe to our newsletter to be the first to learn about new products and trends.)
Cupid-approved wax melt projects
Looking for a fun activity for your Galentine's Day party, or an easy but highly appealing special offering for your line?
Wax melts are simple to make, all you need are some festive thematic molds and colors for the perfect gift, limited edition product, or as a pretty treat just for you.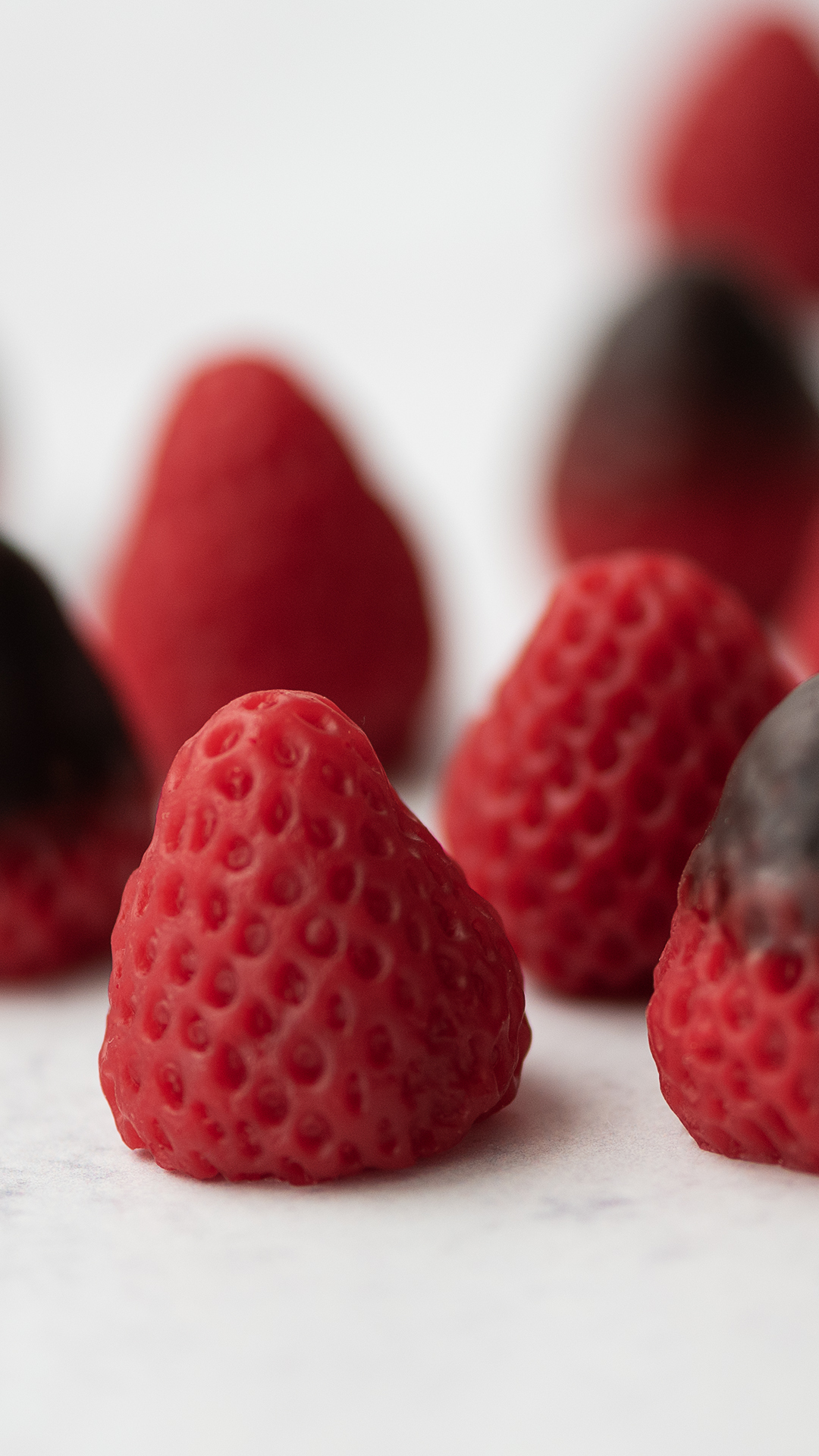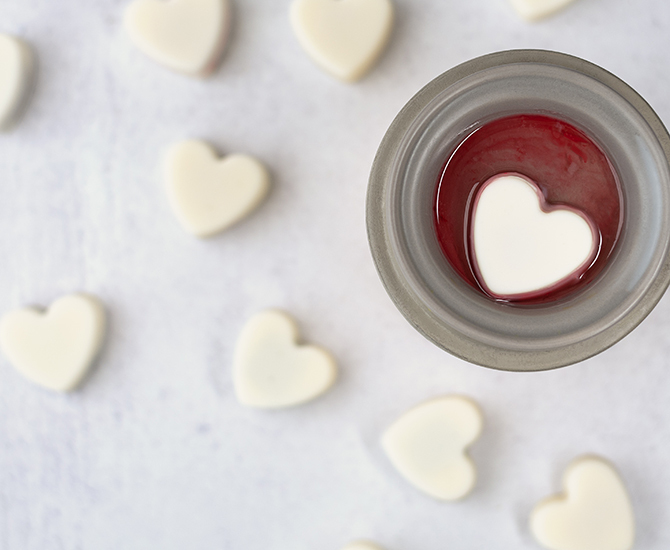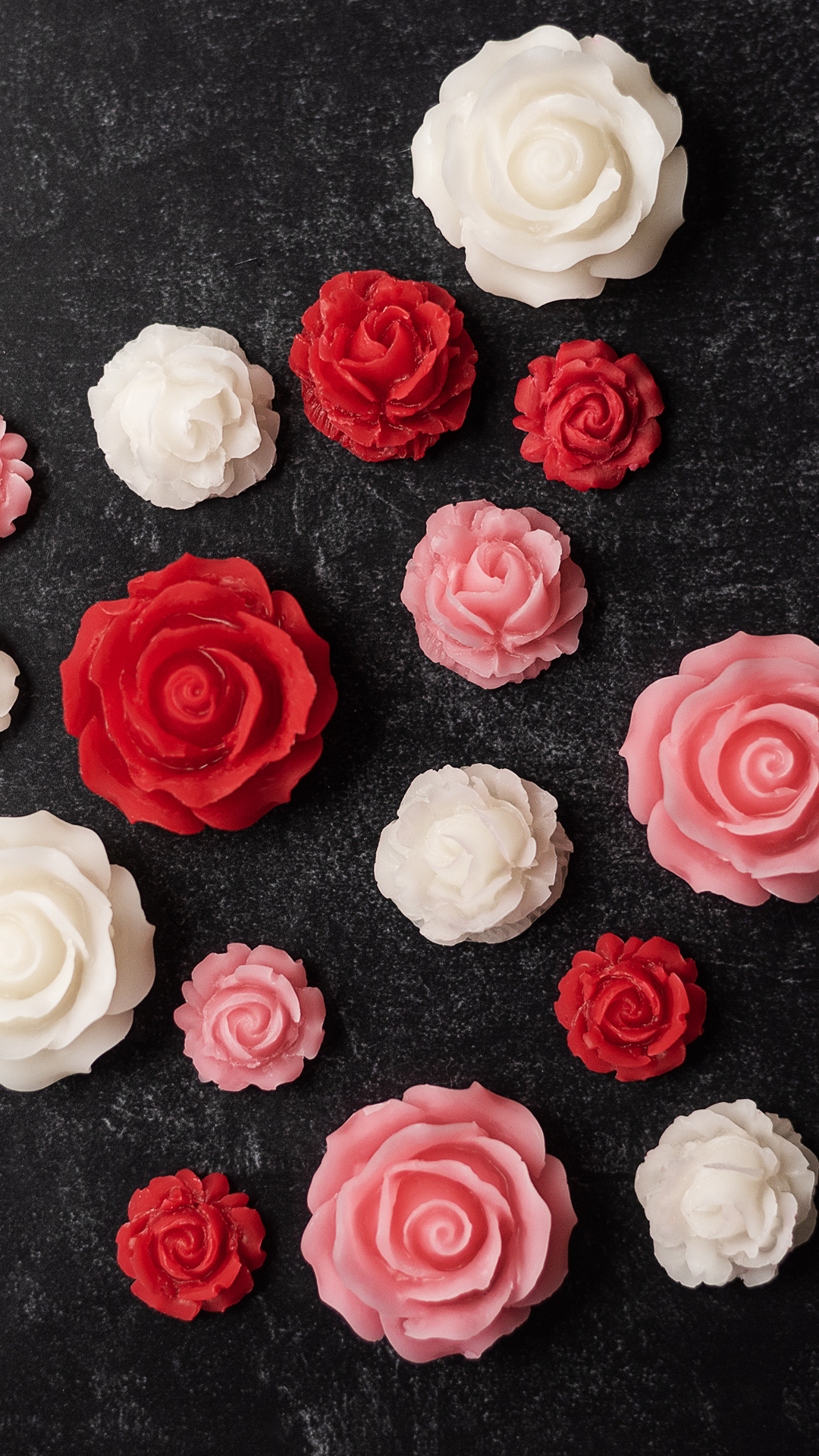 Chocolate covered strawberries: Complement a gift of the real thing with some delectable melts! May we suggest Strawberry Guava berries with a Chocolate Fudge coating?
Bleeding hearts: Embed wax hearts with red, black, or any color your heart desires.
Wax melt bouquet: Combine three or more different rose or flower molds with different but complementary fragrances. Melt together for a customizable floral experience.
Don't forget to treat yourself, too!
A self-care spa day box is super customizable and a great way to spread some love–whether it's just for you or for someone else who deserves a little "me" time. Our box includes a Sea Salt and Orchid candle in a Blush Nordic Tumbler, a nourishing heart-shaped Syndopour shampoo bar, and an exfoliating Himalayan pink salt scrub.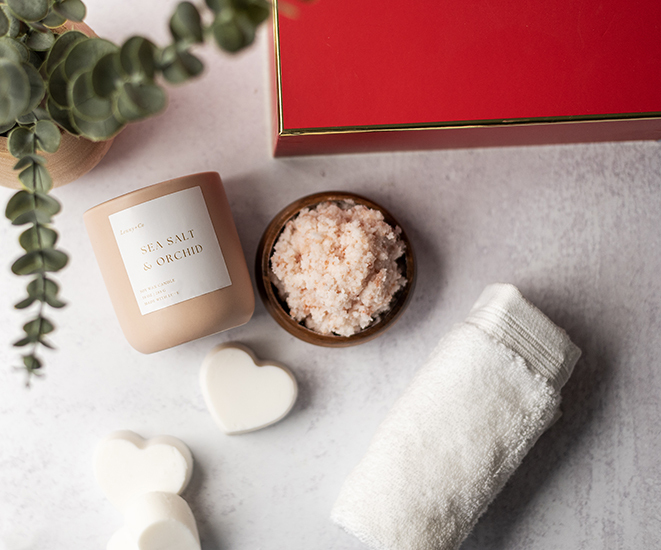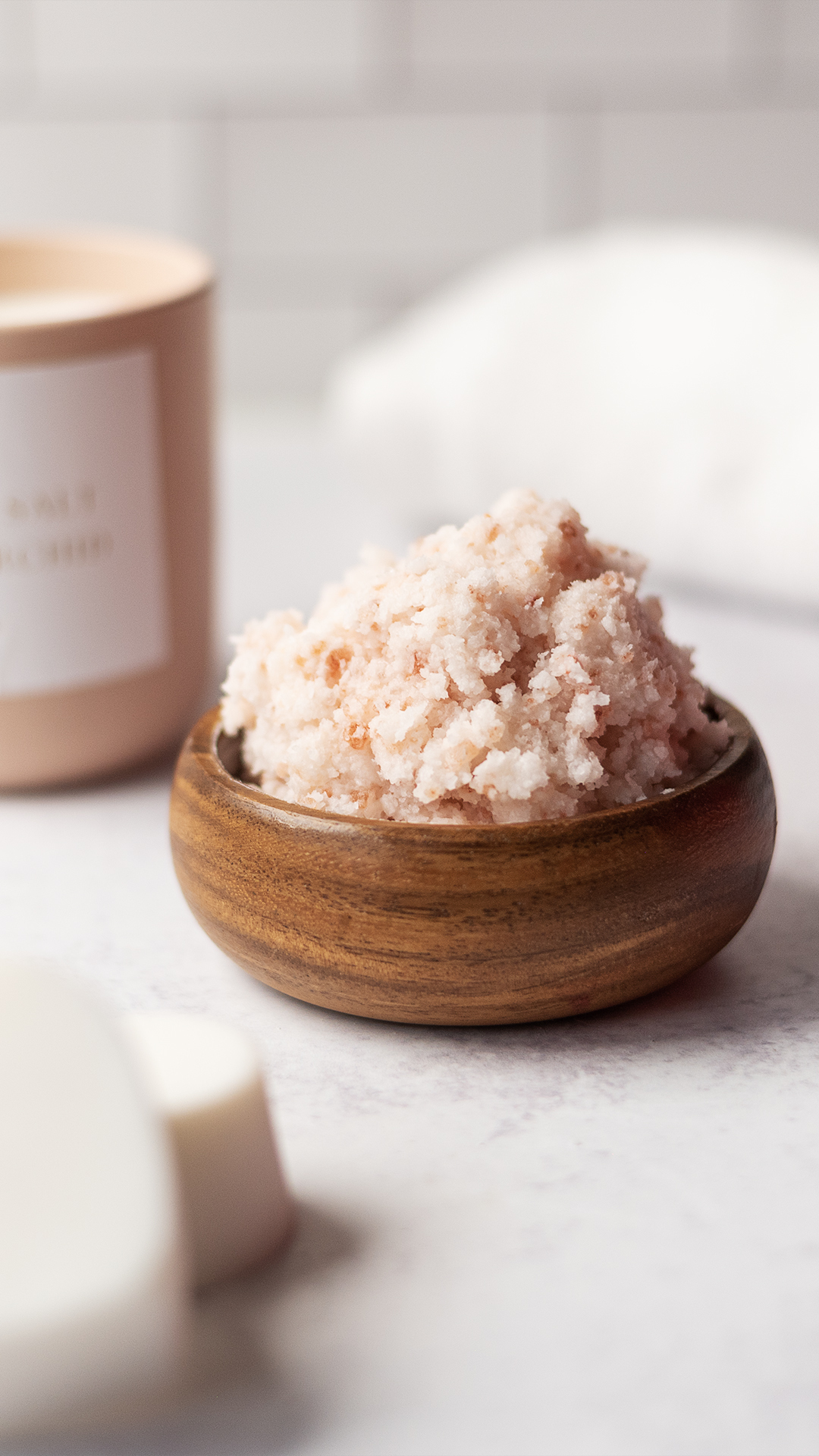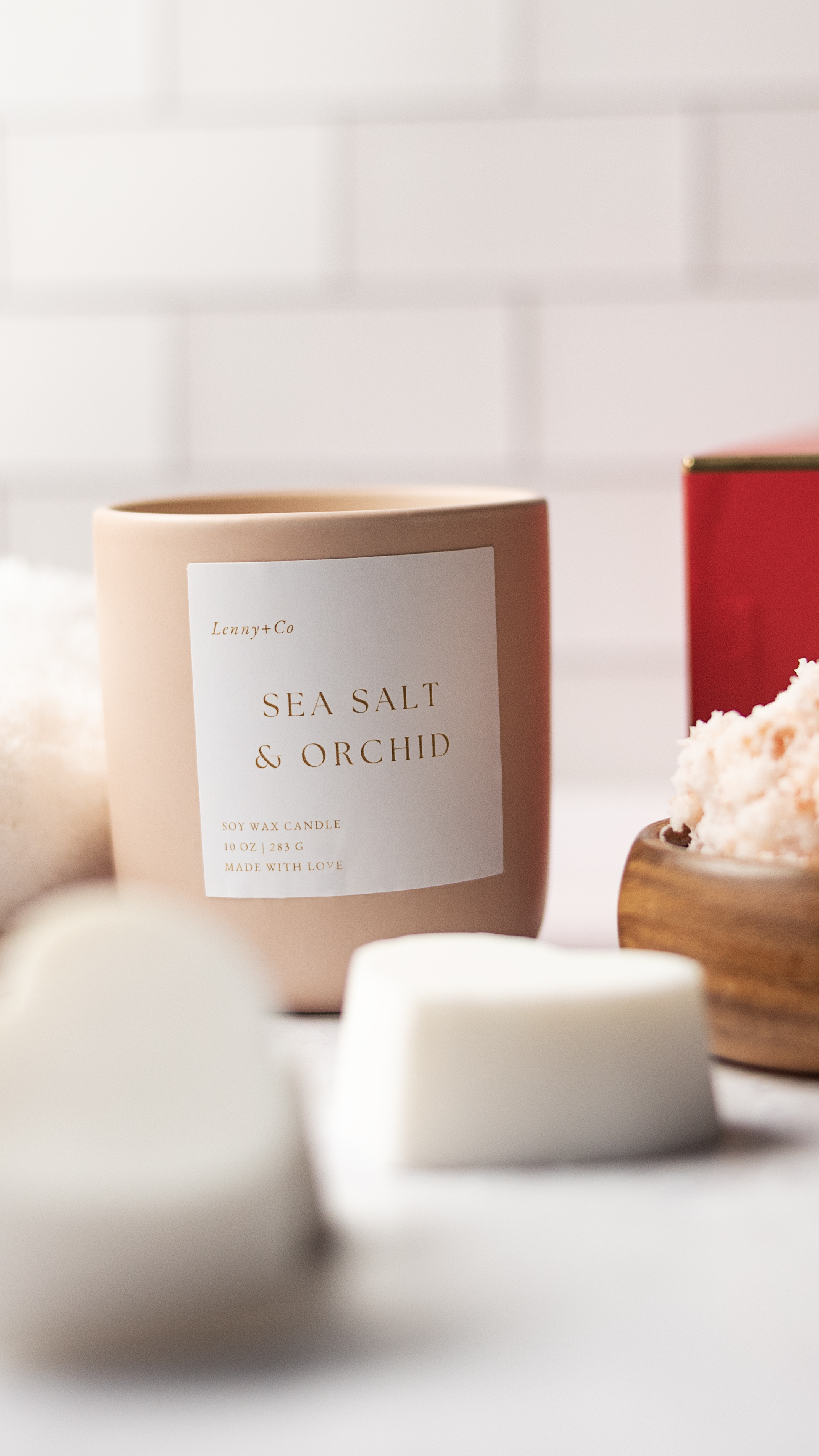 Candles to sweep you off your feet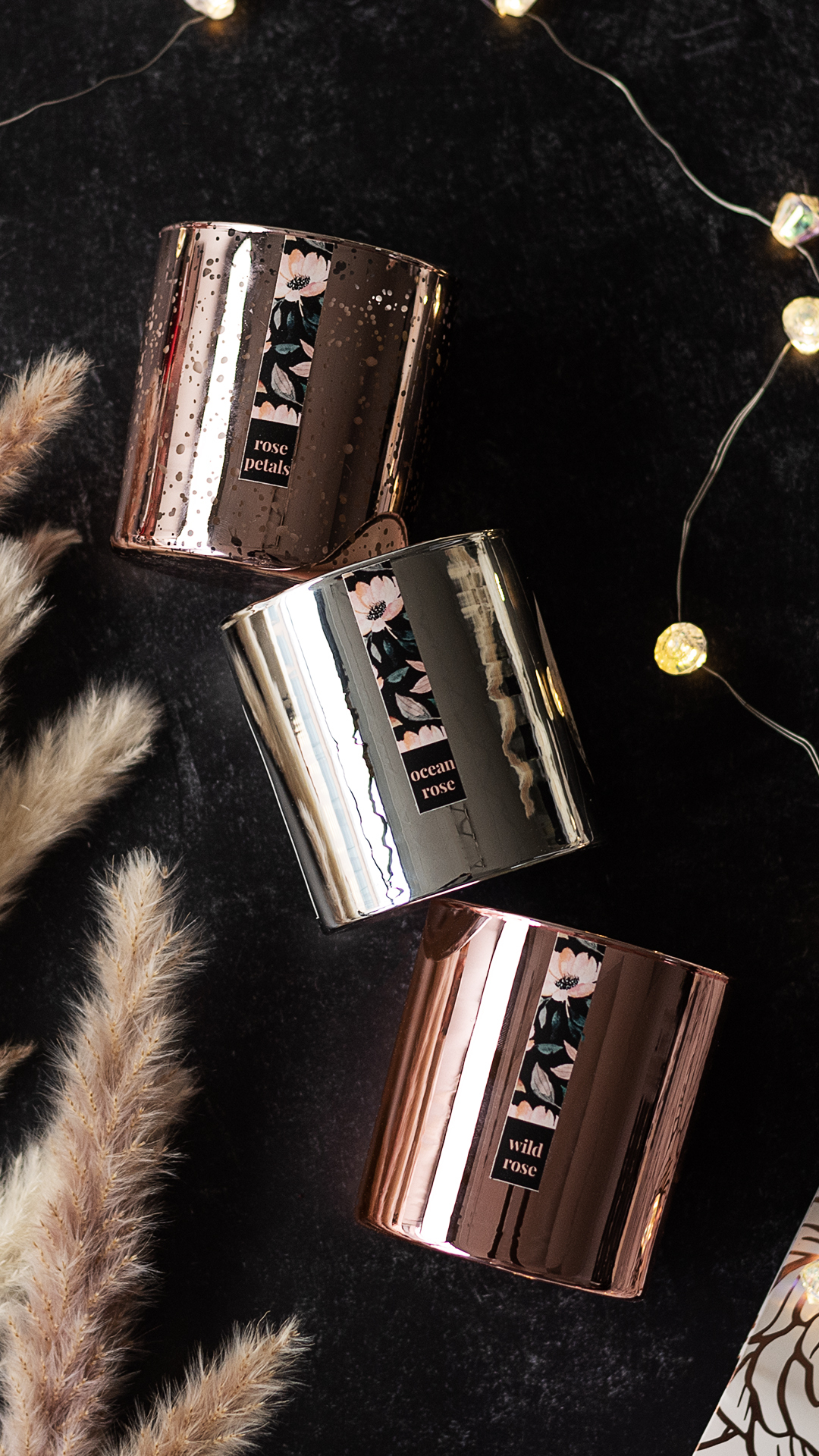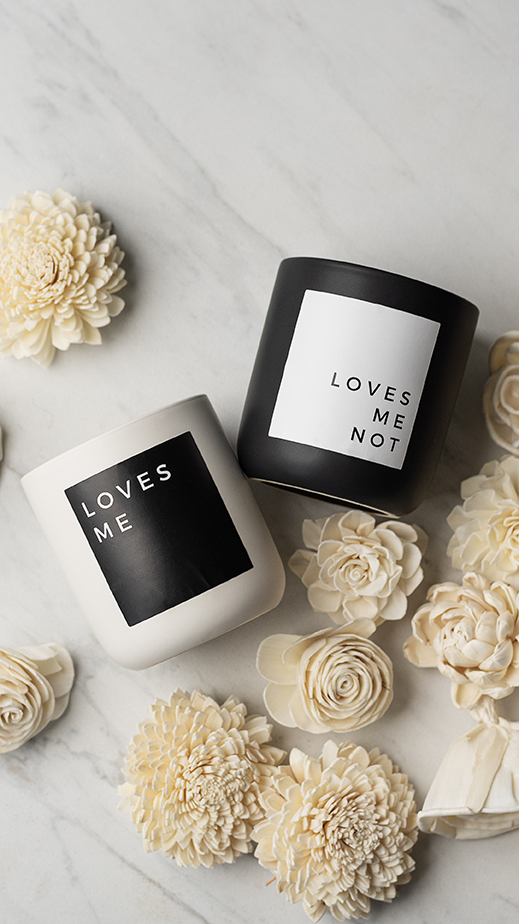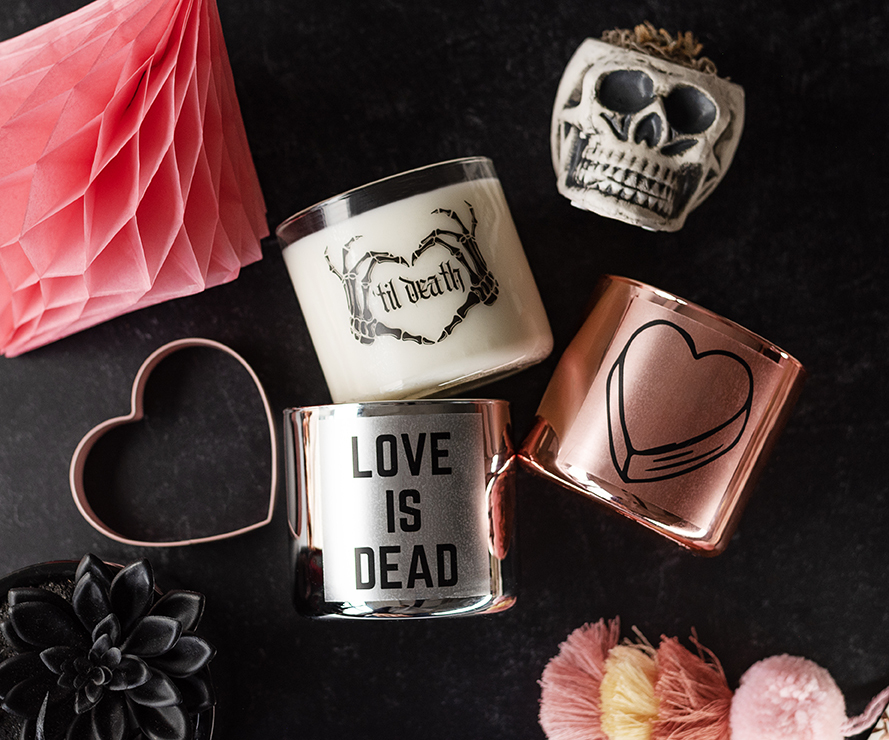 1. Rose trio: Snazzy, eye-catching tumblers join for the perfect rosey candle collection.
Create this look with the Rose Gold, Rose Gold Mercury, and Silver Tumbler Jars!
2. Love me, love me not: Play off the old flower petal game that determines a lover's affections with a candle duo! Pair white and black jars with opposing minimalistic labels, and consider opting for complementary fragrance pairings–check out the fragrance wheel for suggestions of opposing scent families!
Create this look with the White and Black Nordic Tumblers.
3. Love is dead: Lean into the trend we talked about above with these label and jar ideas. Matte film labels with simple, bold black outlines create a striking effect, particularly when paired with electroplated jars.
Create this look with the Rose Gold, Silver, and 3-wick Tumbler Jar!
We custom-designed our labels with a graphic design tool, then uploaded and printed them with Avery WePrint™. Head to avery.com to browse designs, create your own, and take 10% off all label orders!
Keep things traditional, curate a truly sensual experience, or just make something smell like a good-looking man with these scent ideas.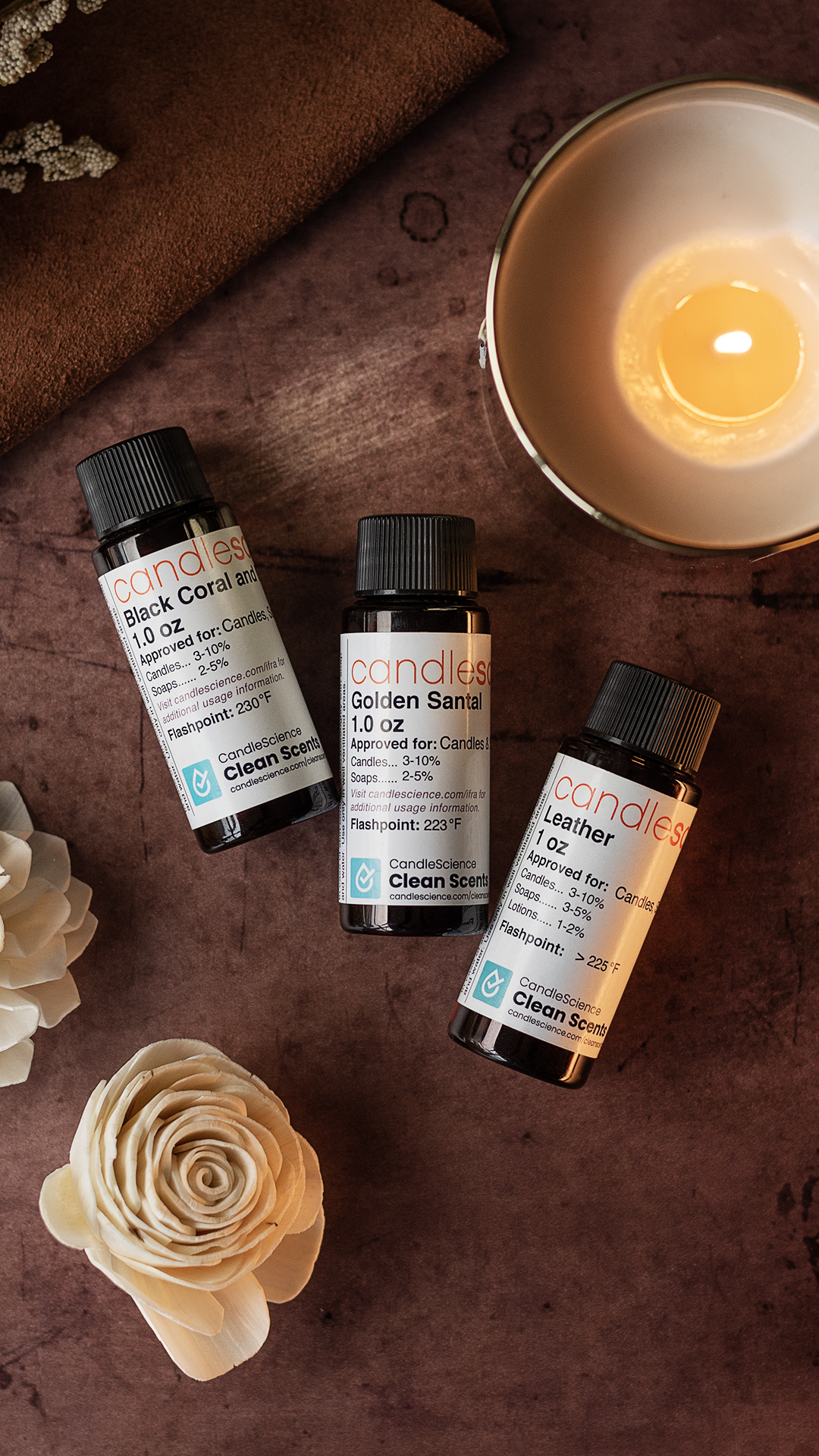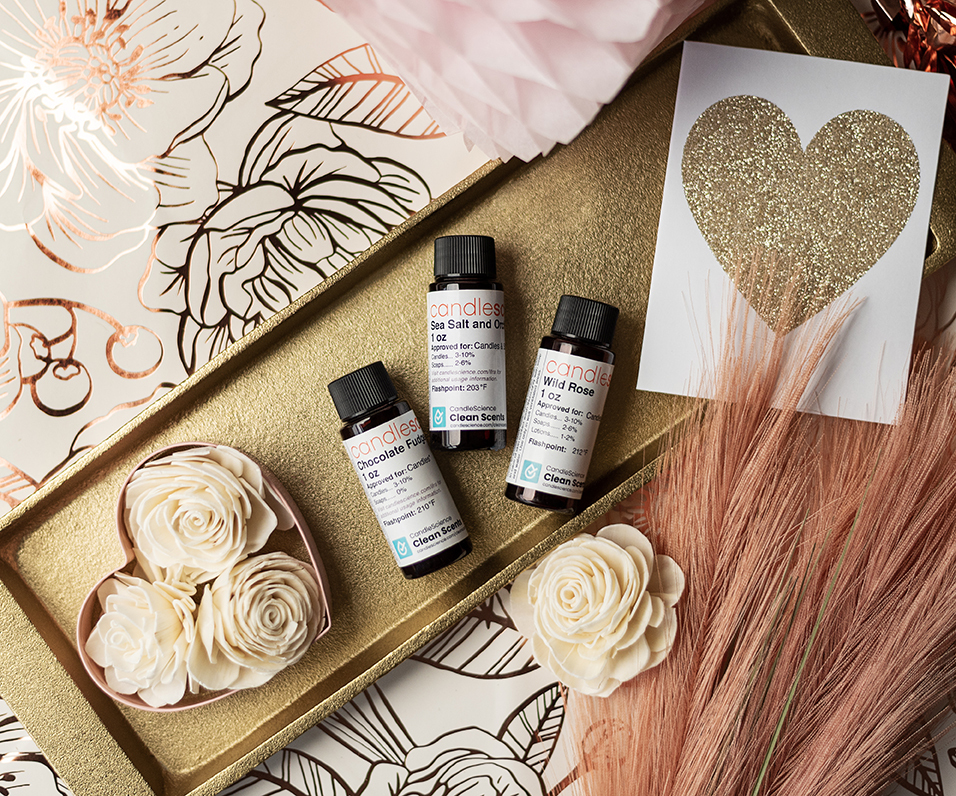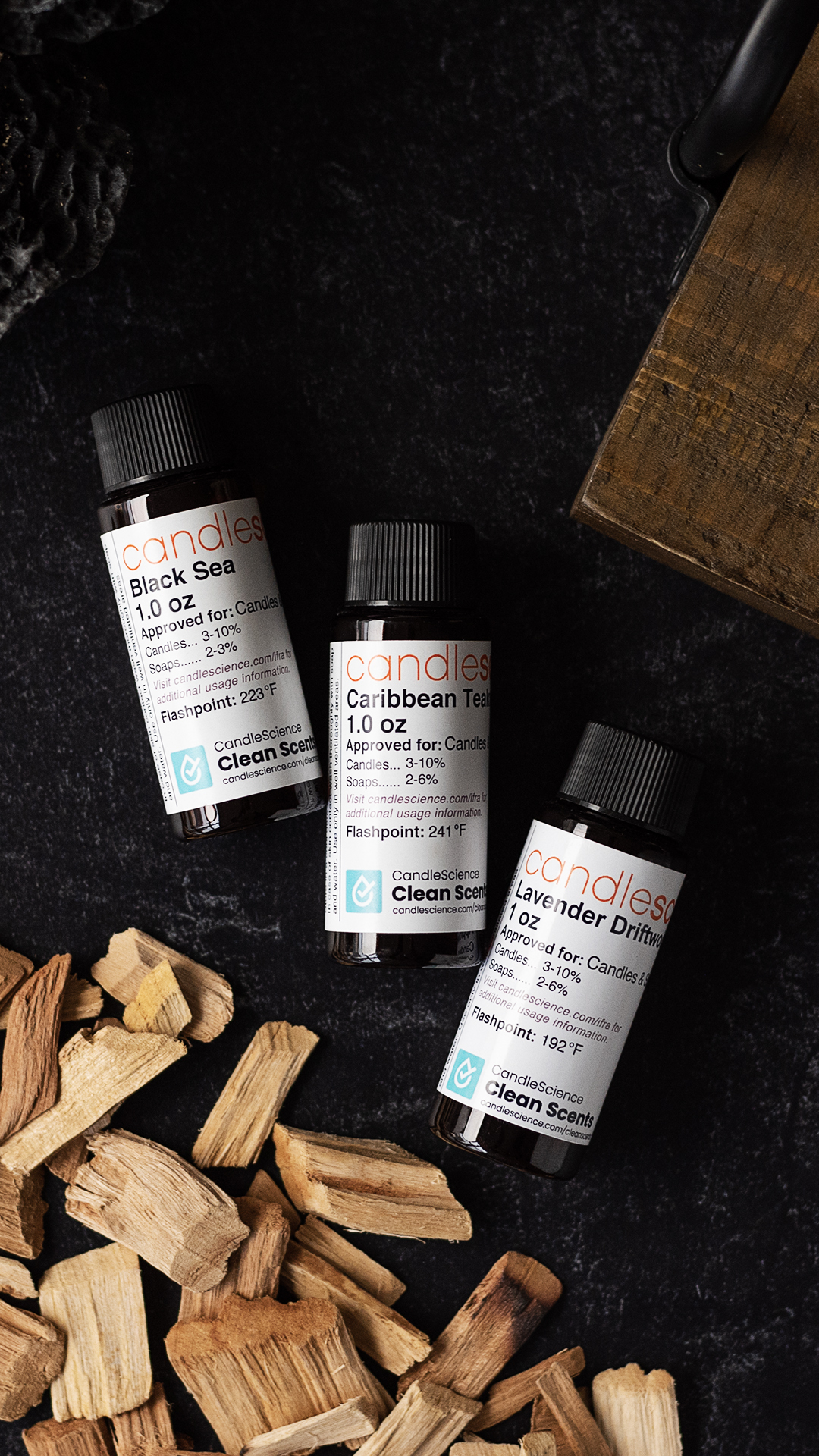 Carousel with 4 Products shown at the same time. Use the Previous and Next Button to Navigate.
Carousel with 4 Products shown at the same time. Use the Previous and Next Button to Navigate.
Tall, dark, and handsome // Mr. Darcy, is that you?:
Carousel with 4 Products shown at the same time. Use the Previous and Next Button to Navigate.
What are you creating for Valentine's Day?
Show us your Valentine's Day inspired product lines and all your handmade creations, with the CandleScience community by tagging us @CandleScience and using the #CandleScientist hashtag on Facebook, Twitter, and Instagram. We may feature you in our Stories or on our website!