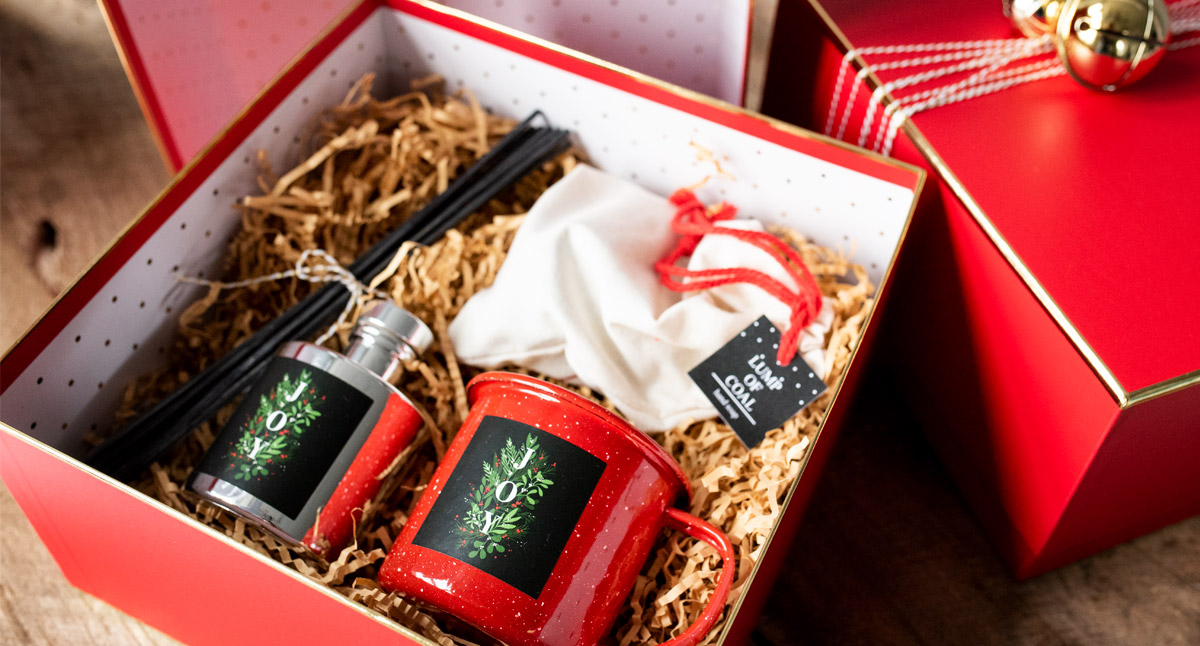 Spread a little holiday cheer with this fun, giftable project idea. Packed with a few of our favorite scented things, this gift set makes a beautiful, personal gift for friends and family this holiday season.
We chose to create a sampling of holiday-themed goodies and scents for this boxed set. The enamel candle mug features a blend of Fraser Fir and Fireside, the Lump of Coal Hand Soap was made with Tonka and Oud, and we saved one of our favorite holiday scents, White Currant, for the reed diffuser.
There are so many fragrance possibilities and ways to personalize this gift set! Get creative by selecting some holiday-themed scents like Frosted Juniper, Vanilla Chestnut, and Christmas Hearth or choose a top-seller like Black Sea, Sea Salt and Orchid, or Amber Noir.
Ready to get started? Let's unbox and take a look at what's inside.