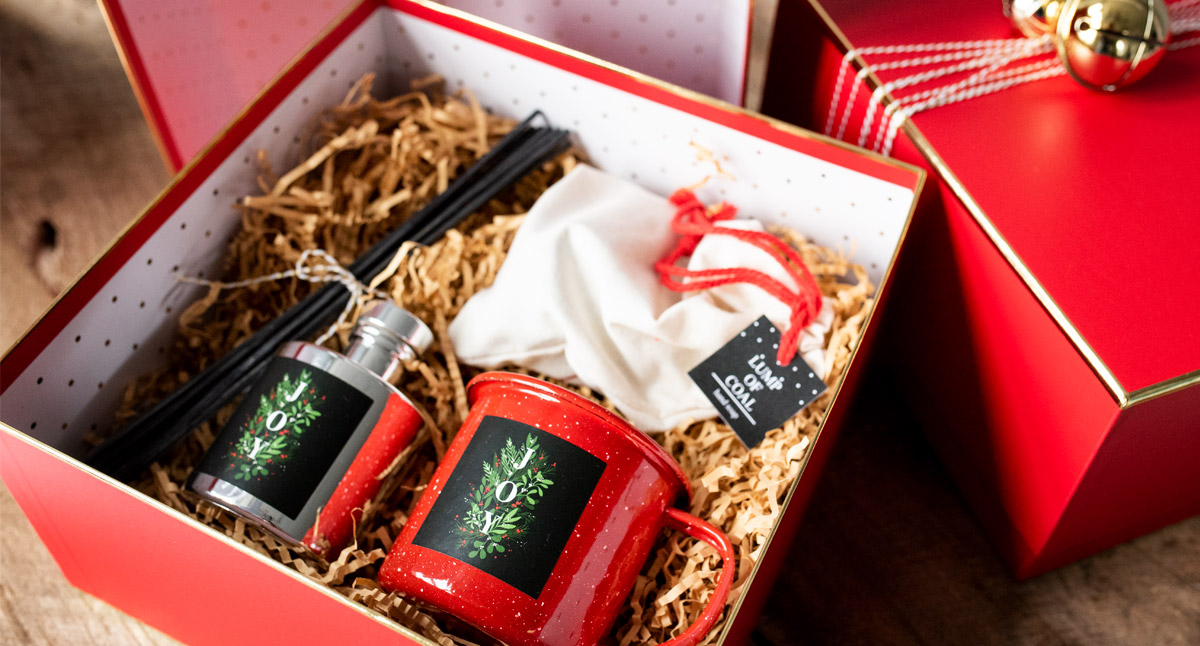 Spread a little holiday cheer with this fun, giftable project idea. Packed with a few of our favorite scented things, this gift set makes a beautiful, personal gift for friends and family this holiday season.
We chose to create a sampling of holiday-themed goodies and scents for this boxed set. The enamel candle mug features a blend of Fraser Fir and Fireside, the Lump of Coal Hand Soap was made with Tonka and Oud, and we saved one of our favorite holiday scents, White Currant, for the reed diffuser.
There are so many fragrance possibilities and ways to personalize this gift set! Get creative by selecting some holiday-themed scents like Frosted Juniper, Vanilla Chestnut, and Christmas Hearth or choose a top-seller like Black Sea, Sea Salt and Orchid, or Amber Noir.
Ready to get started? Let's unbox and take a look at what's inside.
This enamel mug candle is perfect to cozy up to in the cold weather with its by-the-fire inspiration. Plus, who wouldn't love a candle in a mug?
More ways to customize:
Add liquid dye or color blocks
Use your favorite enamel camping mug
Create your own fragrance oil blend
Label: 2" (5 cm) Square on Matte via Avery WePrint 〉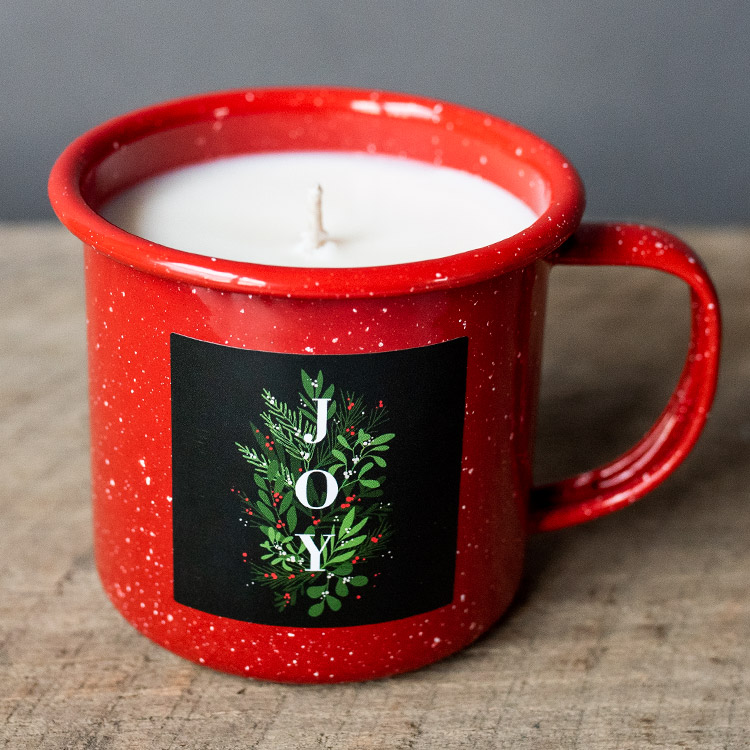 These hand soaps are a fun, tongue-in-cheek addition to this gift set and perfect for anyone, no matter if they've been naughty or nice.
To create the lump of coal soap pictured, we chose our Black Liquid Soap Dye for color.
More ways to customize:
Incorporate activated charcoal to cleanse and detoxify
Use a white soap base for a more gray look
Add an exfoliant like poppyseeds

Tag: 1.5" (3.8 cm) Square via Avery WePrint 〉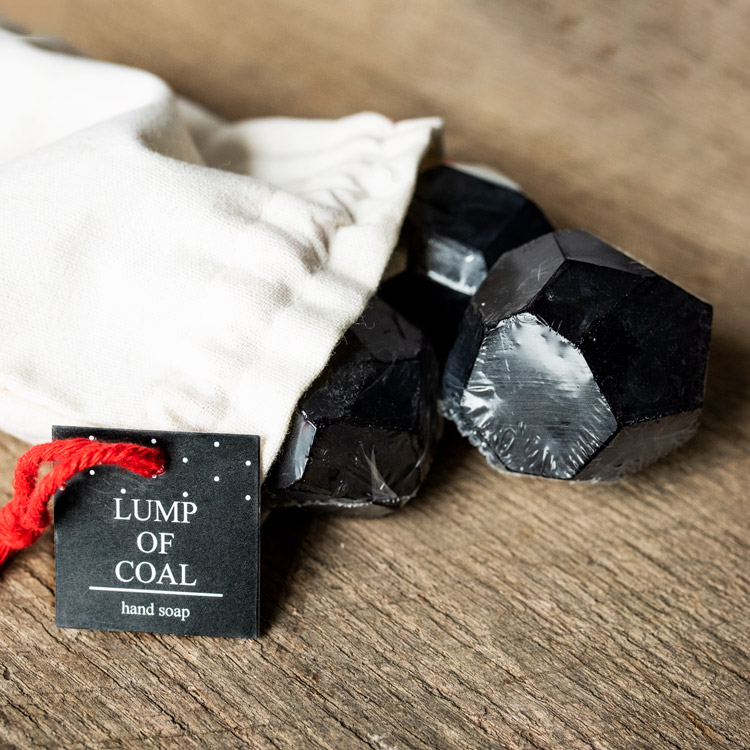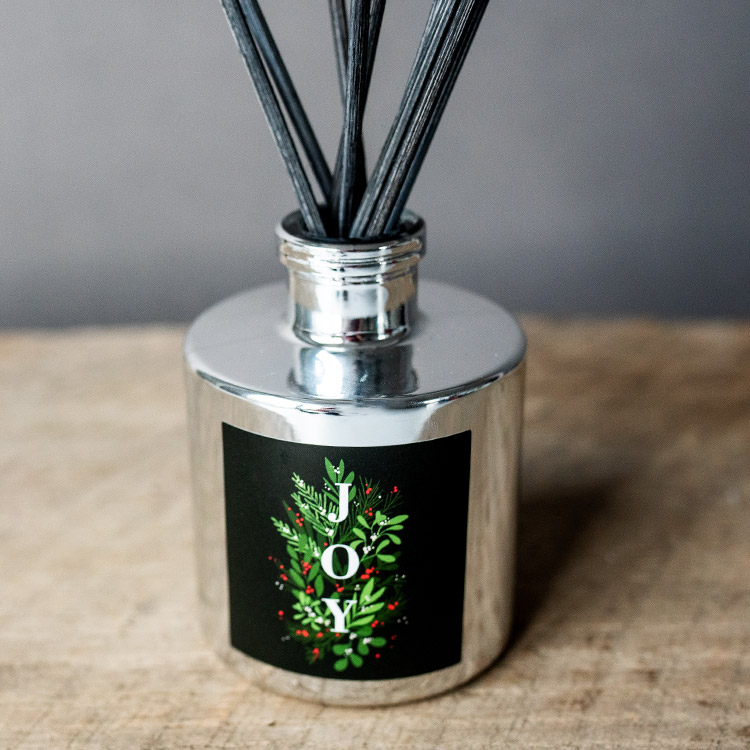 To tie everything together, we package our handmade items in a festive gift box, wrapped with golden twine and brass jingle bells. You can match your gift sets to any style of packaging you desire with custom holiday labels from Avery WePrint.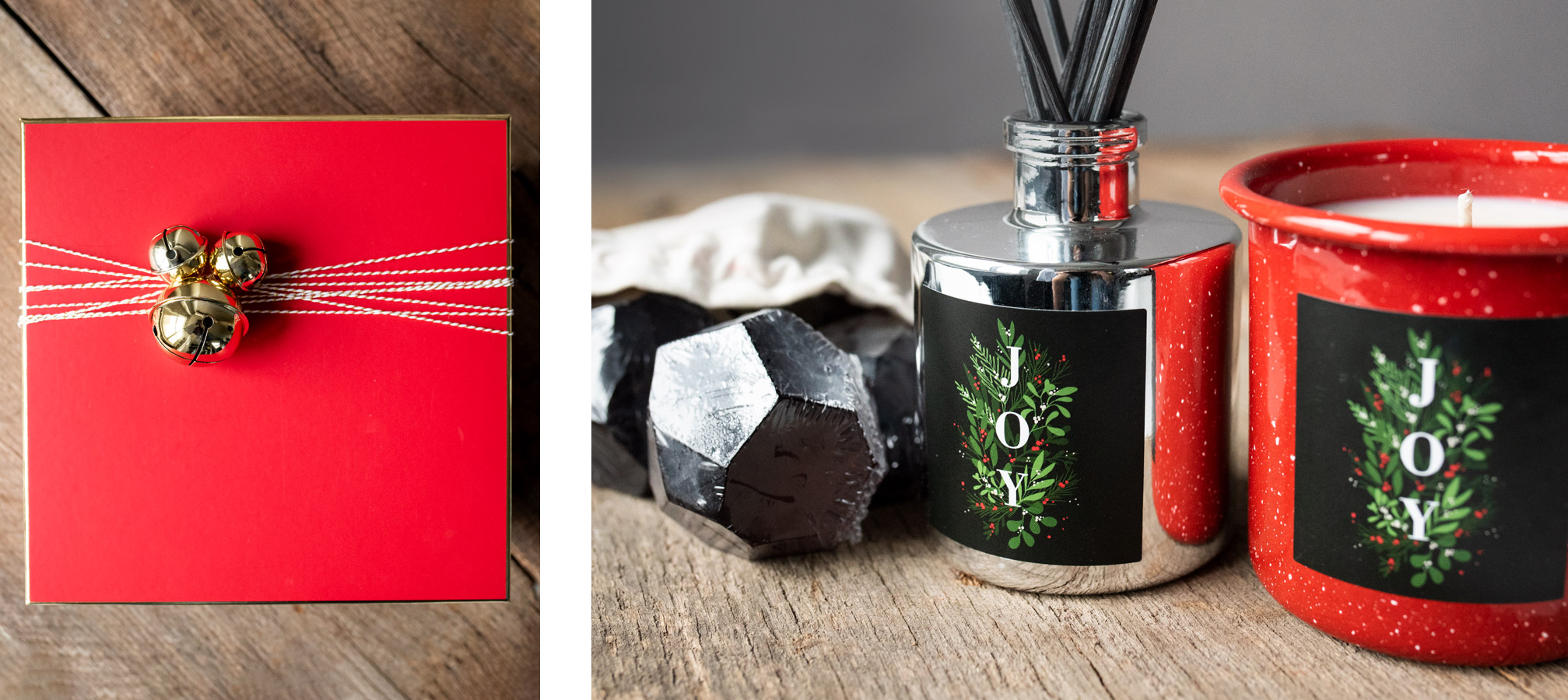 Did you make it?
Show off your Holiday Boxed Gift Set, and all your handmade creations, with the CandleScience community by tagging us @CandleScience and using the #CandleScientist hashtag on Facebook, Twitter, and Instagram. You could be featured in our social media or on our website!