maker inspiration: uplifting lemon candles and soap
Brighten up your collection with lemon-inspired candles, soap, and body care products.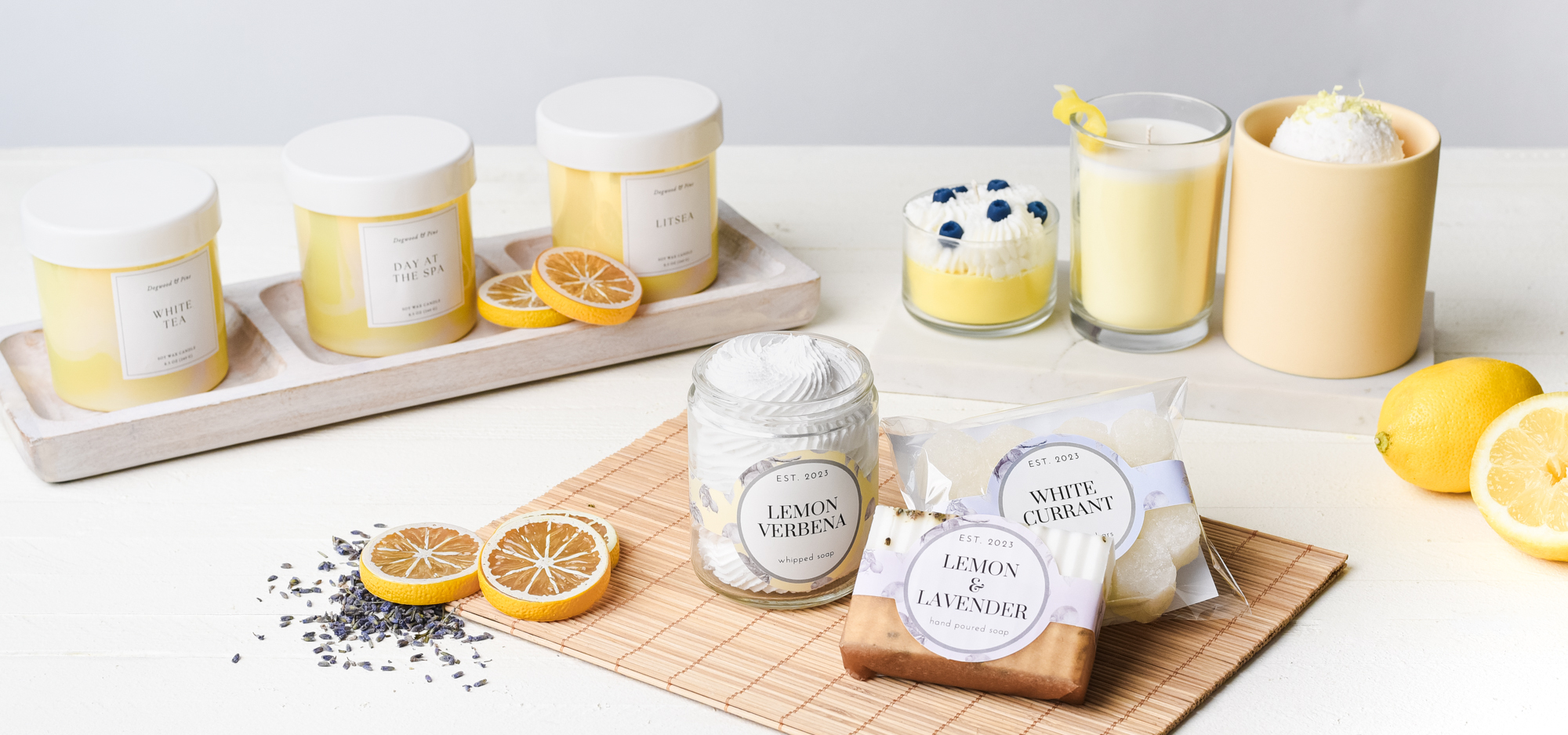 If your collection could use a little energizing, let lemon inspire you. Citrus-scented products are like a burst of sunshine for the senses—and lemon is a surprisingly versatile scent! 
Scroll through our ideas to learn how to bring up the mood with lemon-themed candles, bath and body products, and more.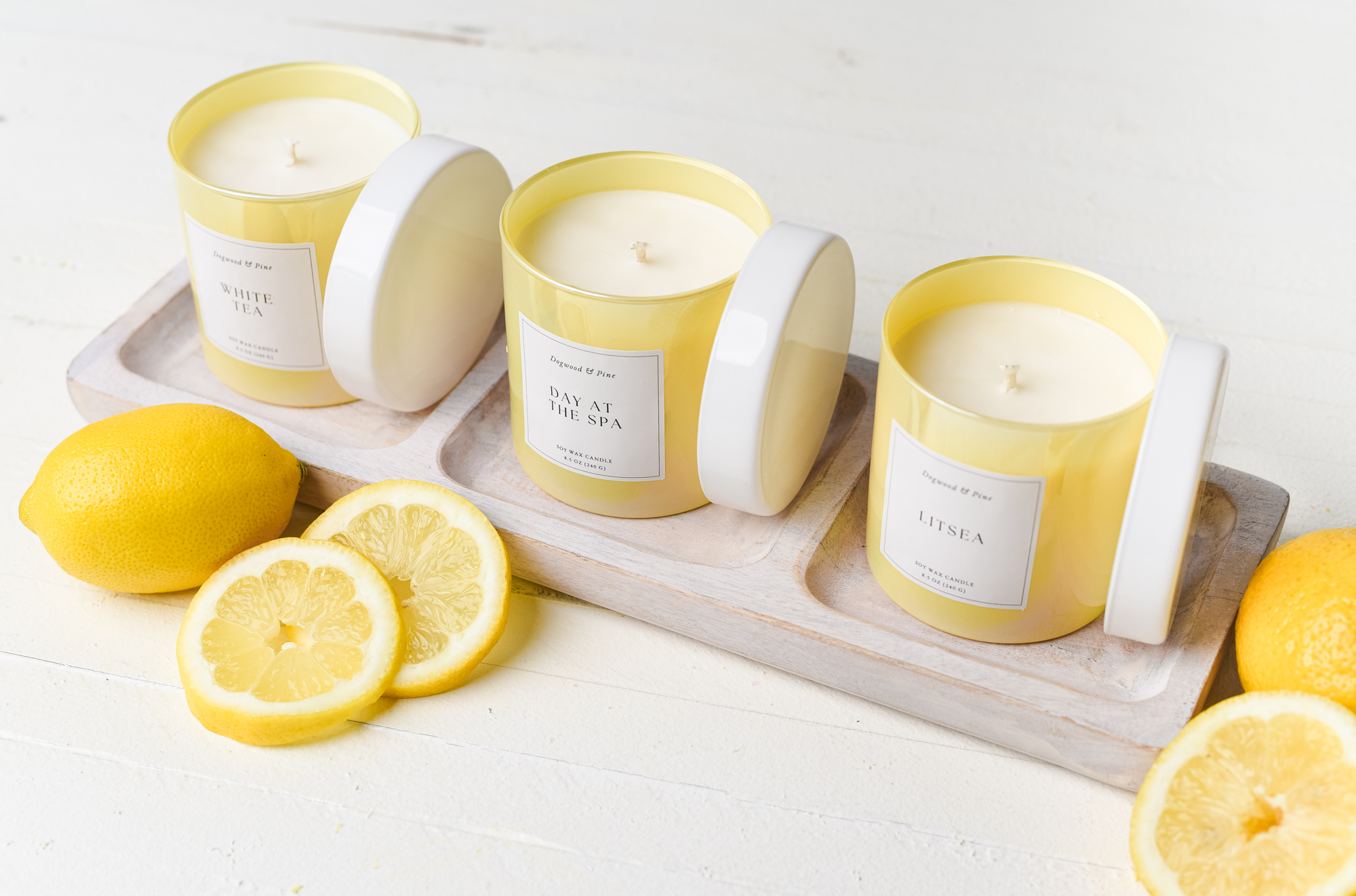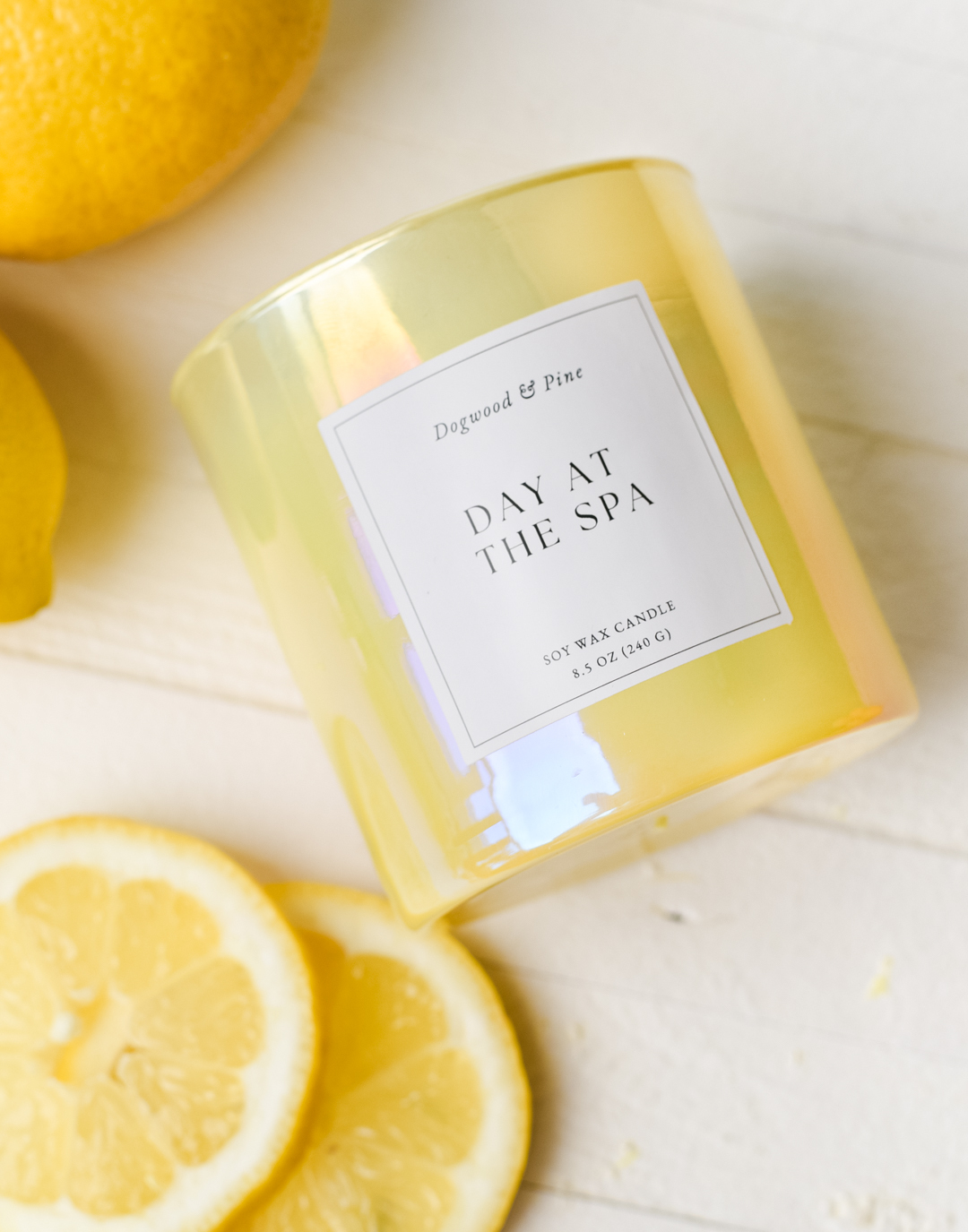 Candles for zest and relaxation
While lemon is lovely as a single-note scent, we might enjoy it even more as part of a sophisticated accord. This first collection is a refined interpretation of lemon fragrances that would be right at home in luxury lines or spa-themed collections. 
Opt for complex yet balanced fragrances, like White Tea or Day at the Spa, to elevate a recognizable scent like lemon. For naturally-scented upscale candles, try Litsea Cubeba essential oil.  
Iridescent yellow containers and vintage-inspired white glass lids underscore the "lemon, but better" vibe of this collection.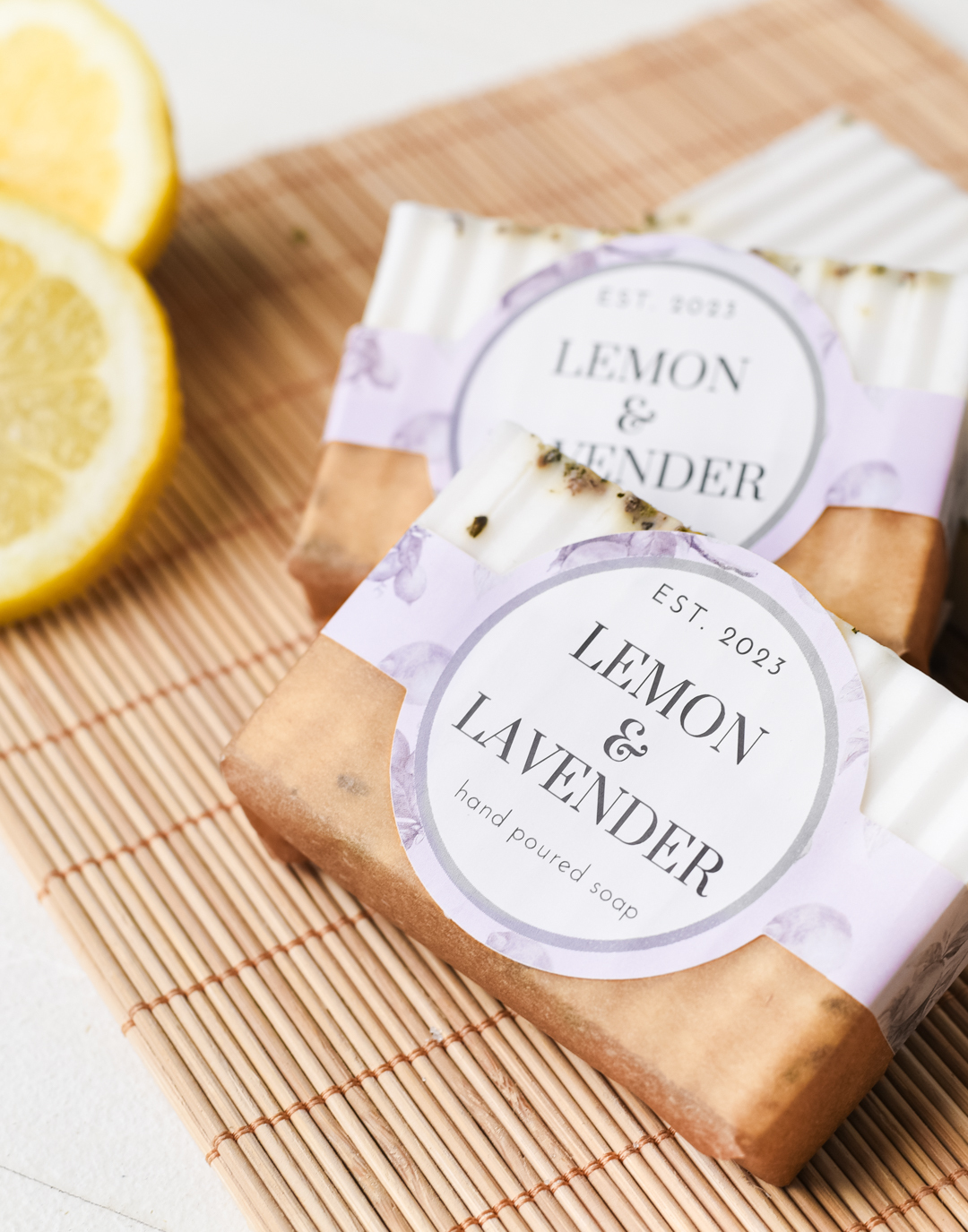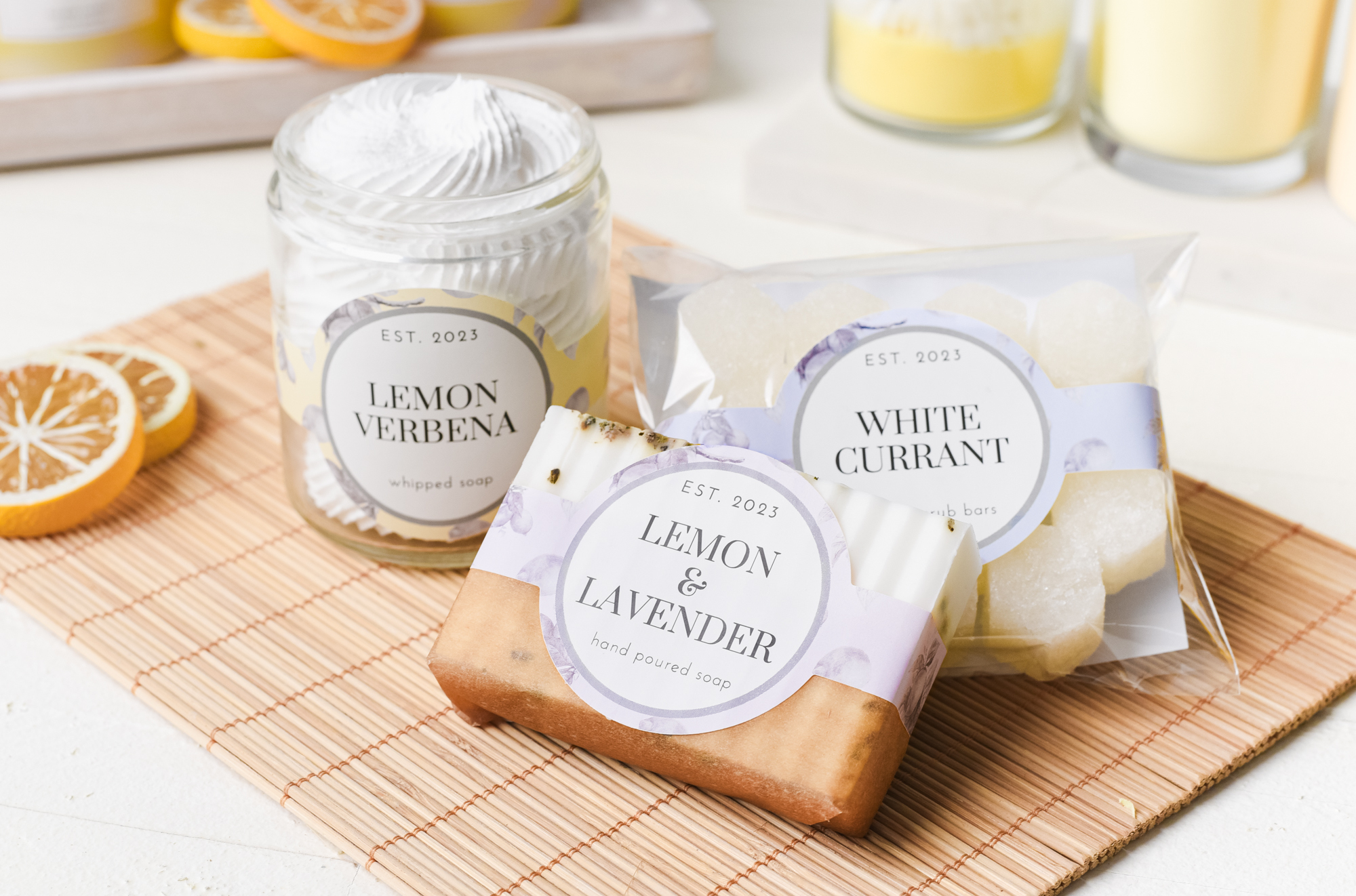 Citrus bliss bath and body care
Sometimes we want our bath and body products to help us wind down and relax; at other times, we want a refreshing and invigorating experience. When the latter is the vibe, lemon-scented body care is the spa-like way to wake you up and leave you feeling refreshed. 
Our bath and body collection features three ways to pamper yourself with aromatic lemon:
Lemon Verbena Whipped Soap
Lemon & Lavender Hand Poured Soap
White Currant Sugar Scrub Bars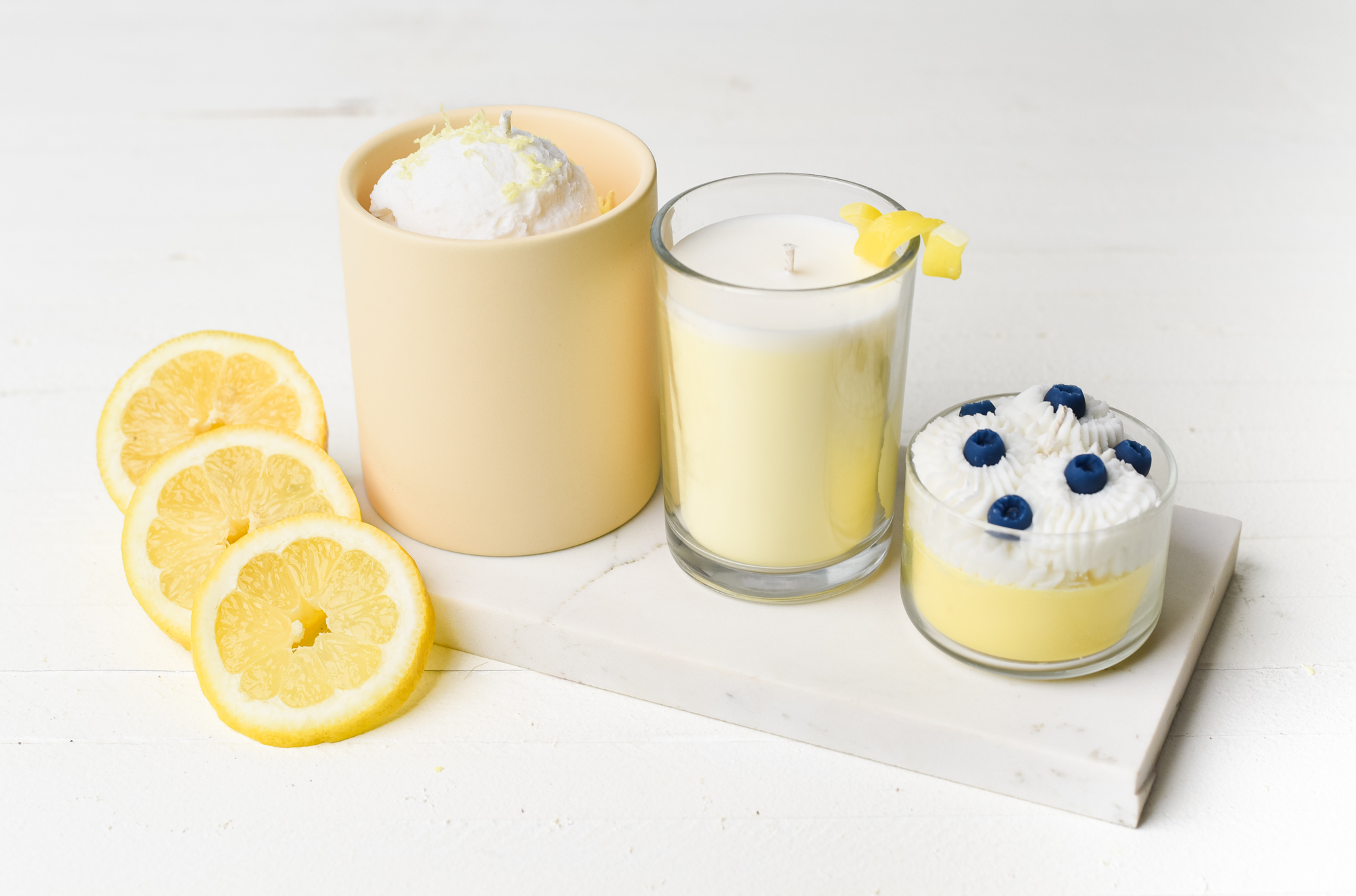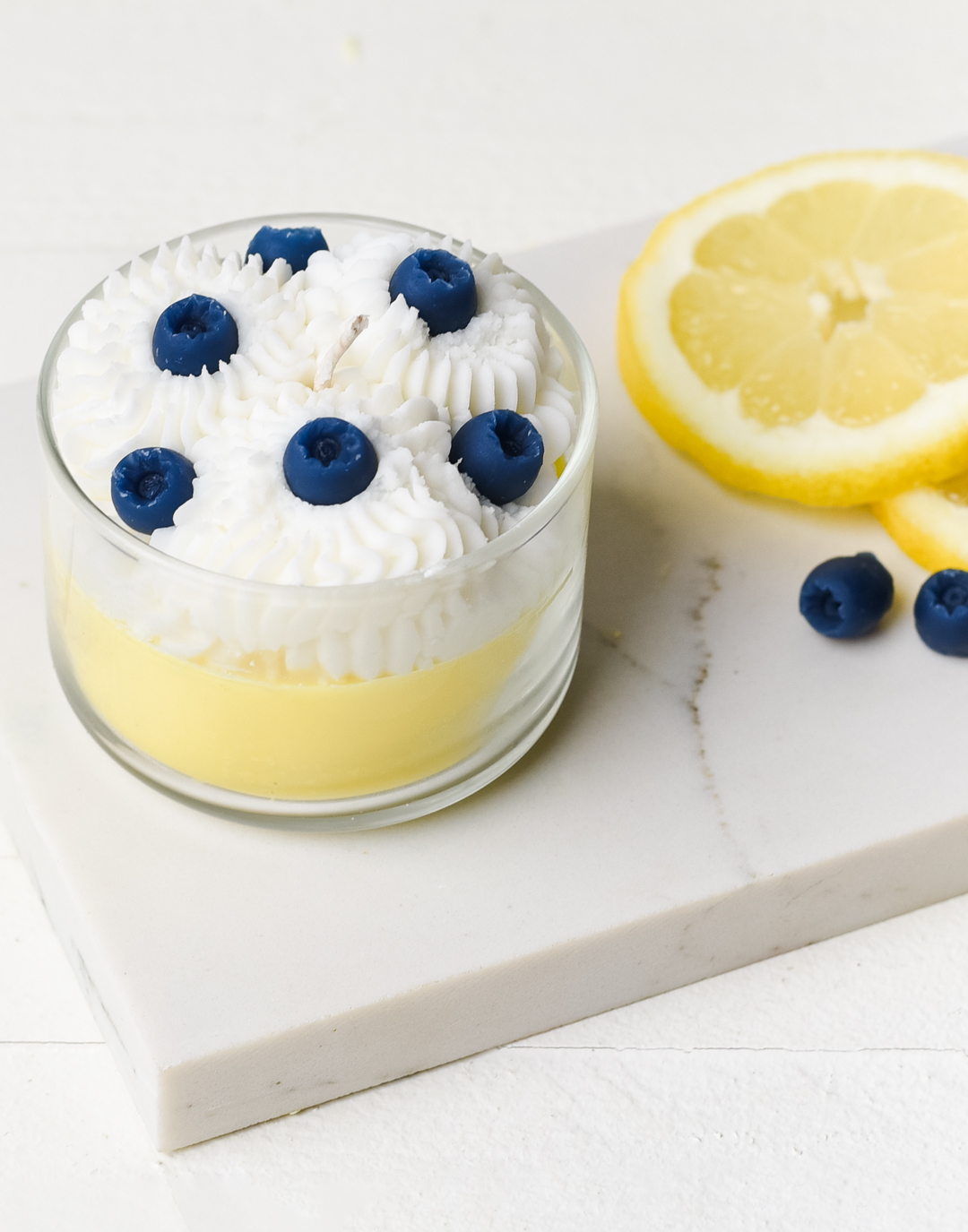 Carousel with 4 Products shown at the same time. Use the Previous and Next Button to Navigate.
Did you make it?
Share your lemon-inspired candles, bath and body projects, and all your handmade creations with the CandleScience community. Tag us @CandleScience and use the #CandleScientist hashtag on Facebook, Twitter, and Instagram. We may feature you in our Stories or on our website!