DIY home fragrance ideas to celebrate classic Halloween icons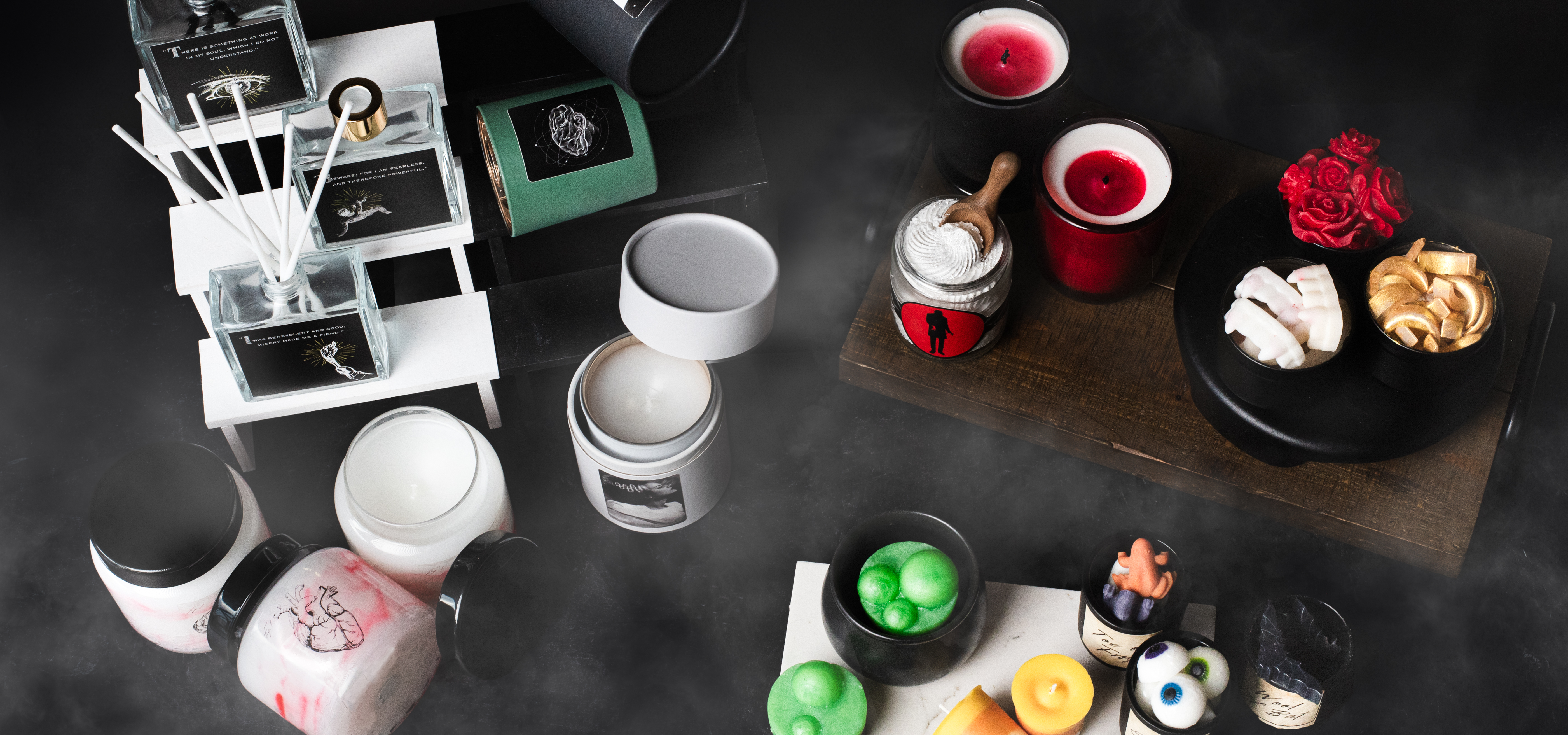 Pay homage to Halloween icons with these candle, soap, and wax melt projects. Inspired by timeless characters, these DIY project ideas are perfect for a festive family-friendly activity or a cozy crafting night.
Creating your Halloween collection
What comes to mind when you think of classic Halloween icons? Dracula, the Wicked Witch, and Frankenstein are three nostalgic Halloween characters that will never get old.
This year, something familiar and nostalgic felt like the way to go. Instead of going too far out there with Halloween themes this year, we decided to celebrate the classics. So put your garlic away, sanitize those specimen jars, and get ready to cast a spell with scent this Halloween.
A blood-curdling collection fit for Dracula himself, our vampire-inspired projects will get you into the spooky season spirit.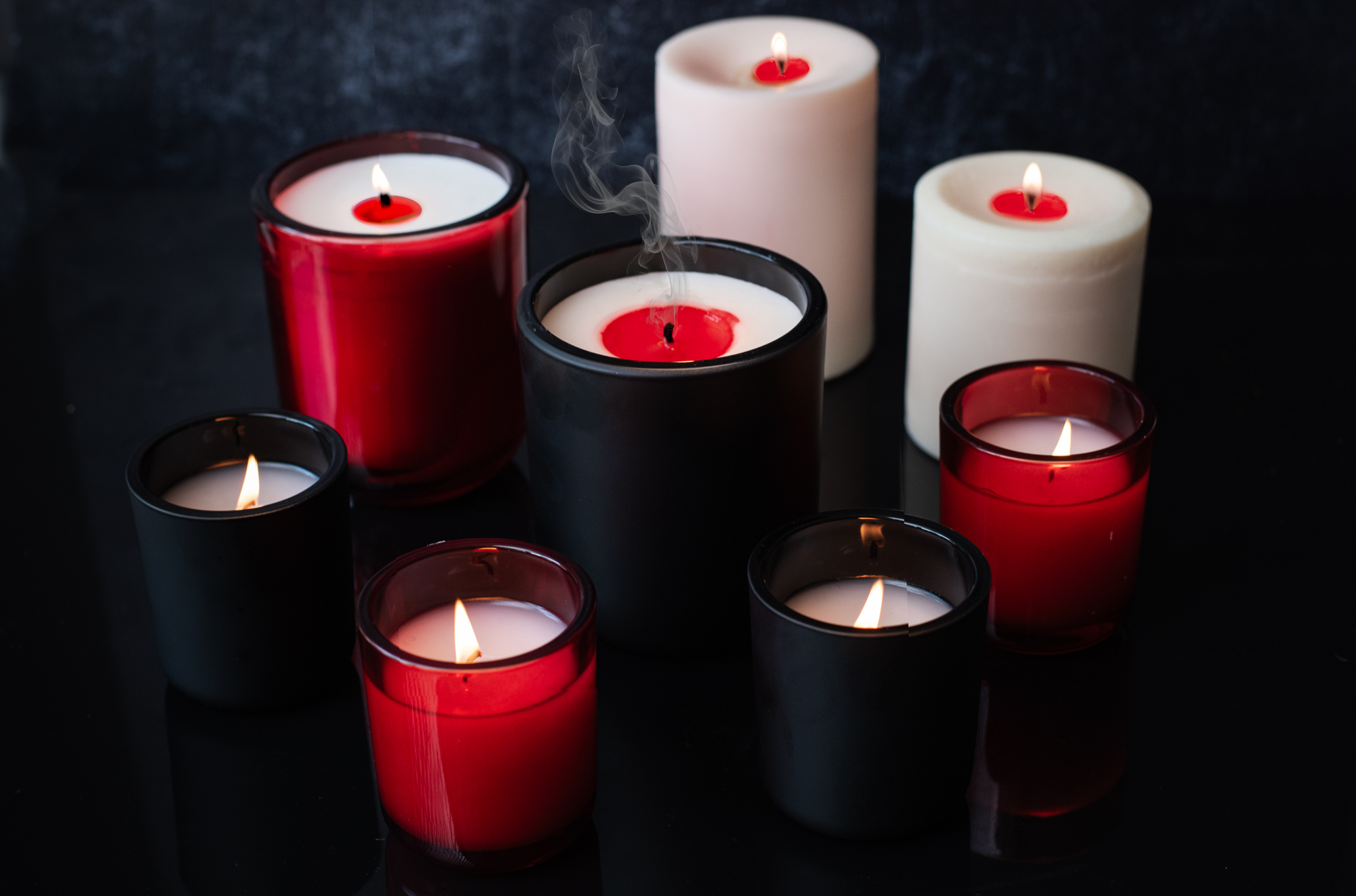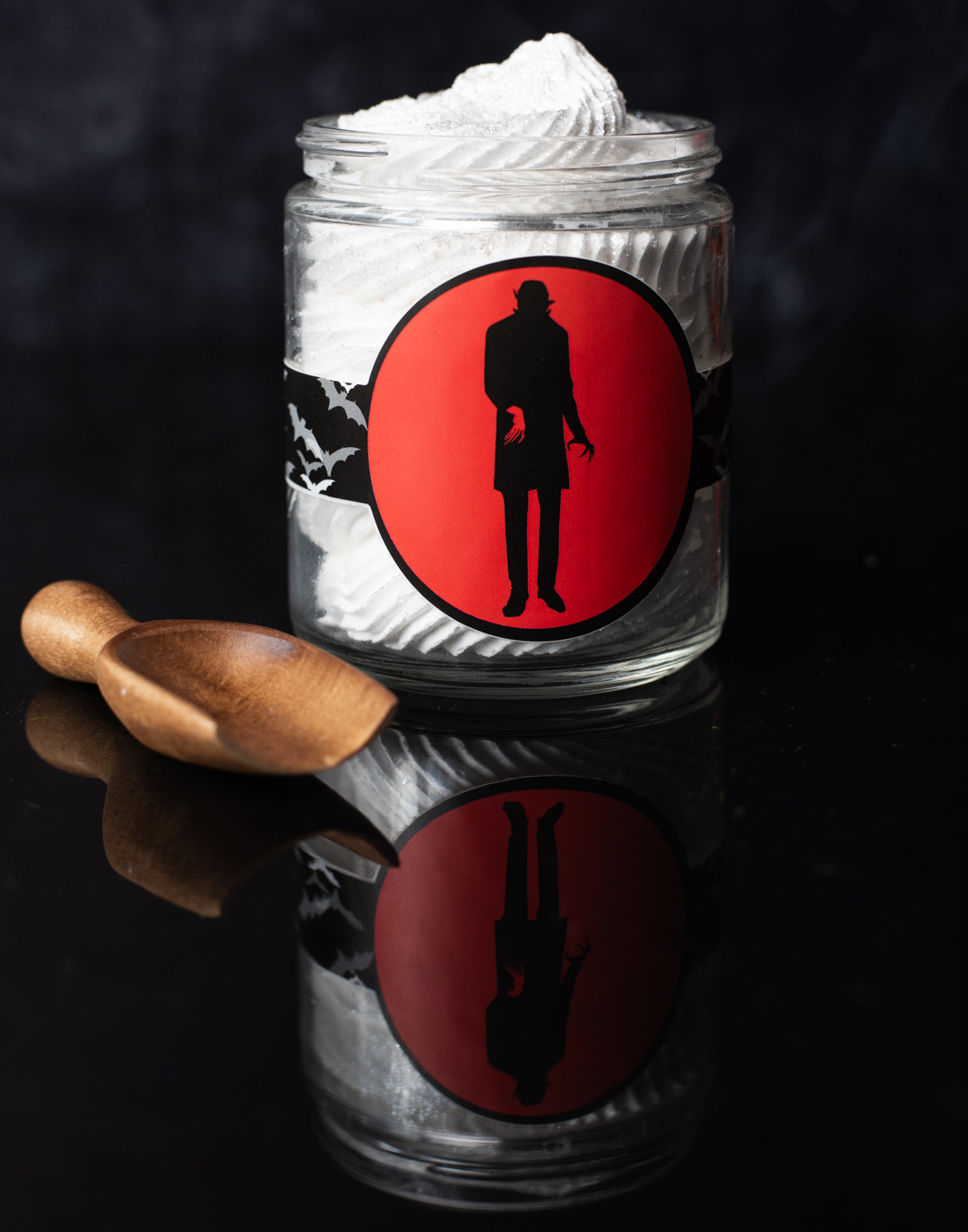 Pro Tip!
To find wax melt molds for obscure or uncommon shapes, don't skip the bakery section! Silicone molds are often used for making chocolate or other baked goods. Look for silicone molds online, or in the bakery section of local stores. 
Grim reveal: candles and wax melts
Candles and wax melts that bleed as they melt—what more could a vampire vant?
To make our Dracula candles, we hid a red core of wax in the center of our candles. For wax melts with an extra bite, we paired our bleeding heart wax melt technique with silicone fang molds.
Learn how to make bleeding wax melts here. 
Shimmering whipped soap
For a vampire skincare option, we knew we had to make something that showcases the glistening shimmer of Sparkle Plenty Mica—it perfectly captures the look of vampire skin sparkling in the sunlight!  We went with whipped soap and dusted it heavily with mica powder.
Learn how to make your own whipped soap here.
create your own vampire inspired collection
Carousel with 4 Products shown at the same time. Use the Previous and Next Button to Navigate.
These witch-inspired projects are simply wicked. This Halloween, let your favorite witch character inspire you to brew up some magic!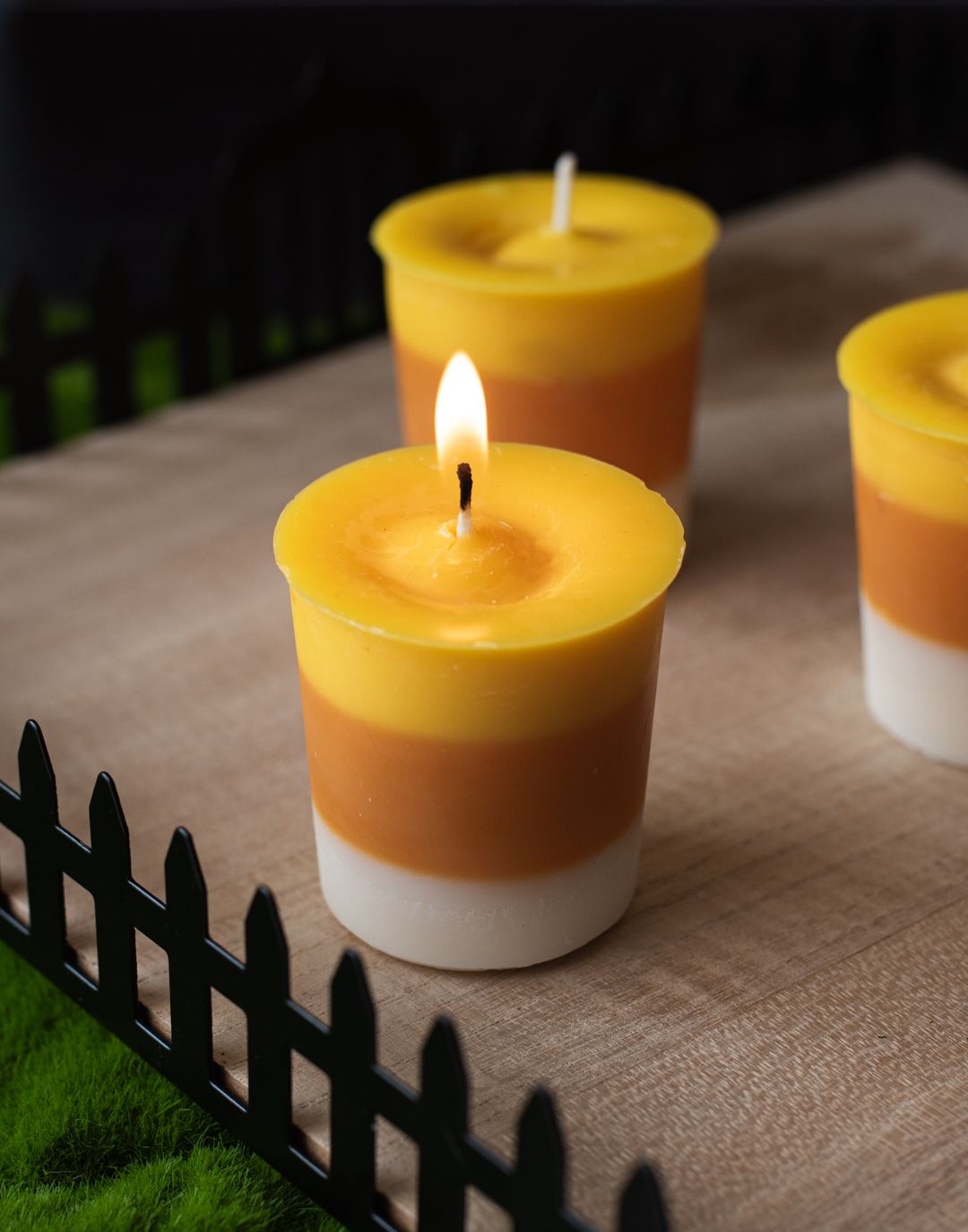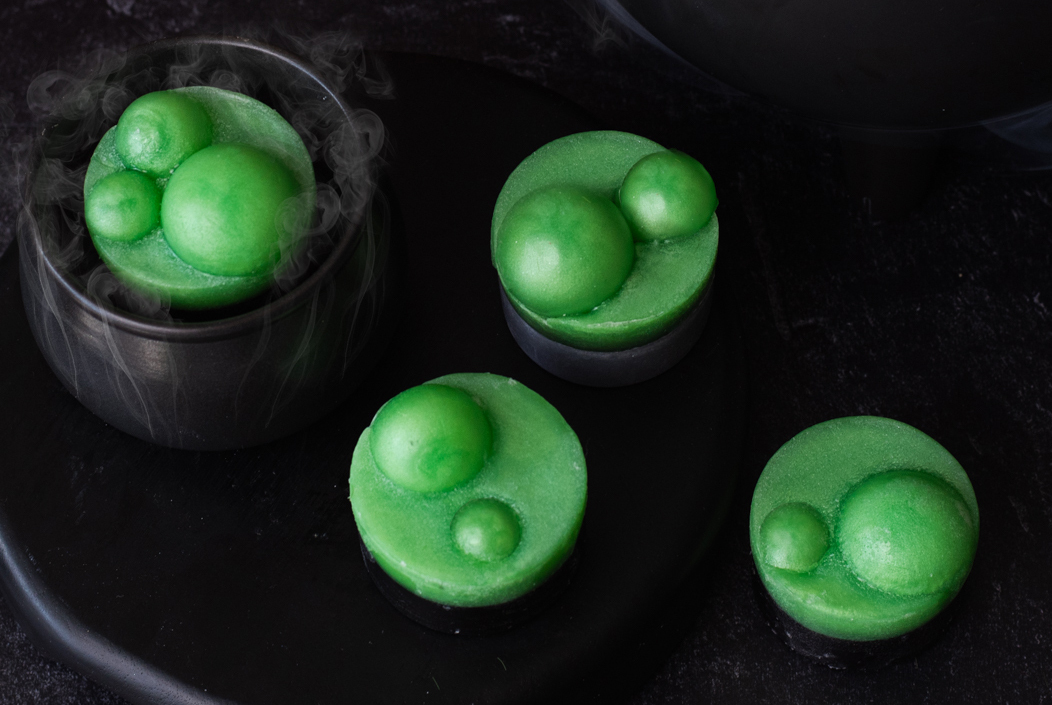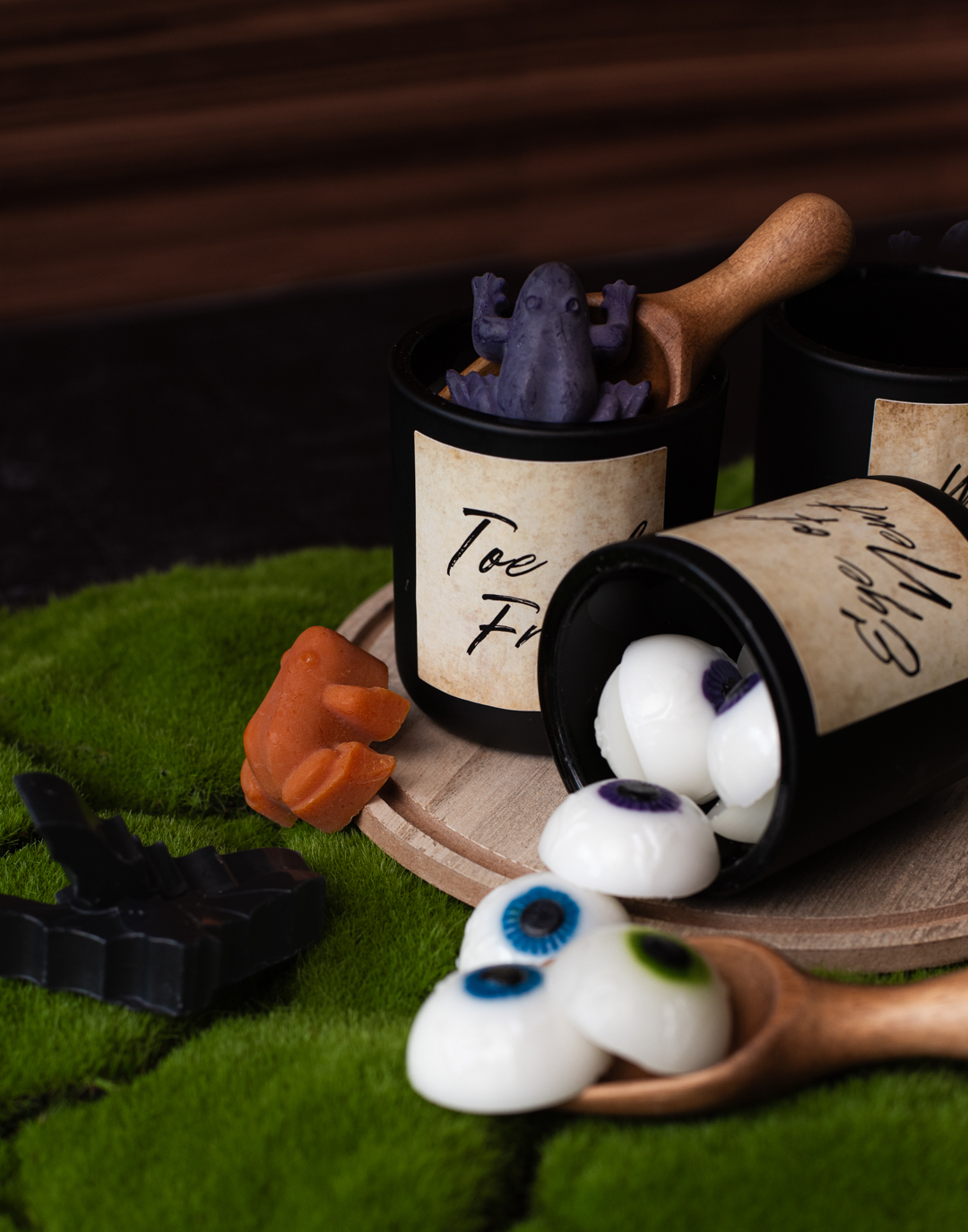 Candy corn votives
As a reminder not to follow candy trails to a cottage in the woods, we have some candy corn votives. These layered candles are fun to make and smell good enough to eat!
See the votive candle tutorial here. 
Bubbling cauldron soap
These adorable bubbling cauldron soaps are easy to make and full of magic! We made ours using the sphere soap bar tutorial and Circle Silicone Soap Molds (instead of the rectangular mold in the tutorial). 
Toil and trouble wax melts
You can't skimp on eyeballs and frogs if you want to make a well-rounded potion! These witch-worthy wax melts will ensure you're well-stocked and ready for the witching hour.
Learn how to make your own wax embeds here.
create your own witch's potion
Carousel with 4 Products shown at the same time. Use the Previous and Next Button to Navigate.
Unleash your inner mad scientist with these Frankenstein-inspired projects! From creepy candles to reed diffusers you'll want to leave up after Halloween is over, these horrifying home fragrance options bring Frankenstein's monster to life.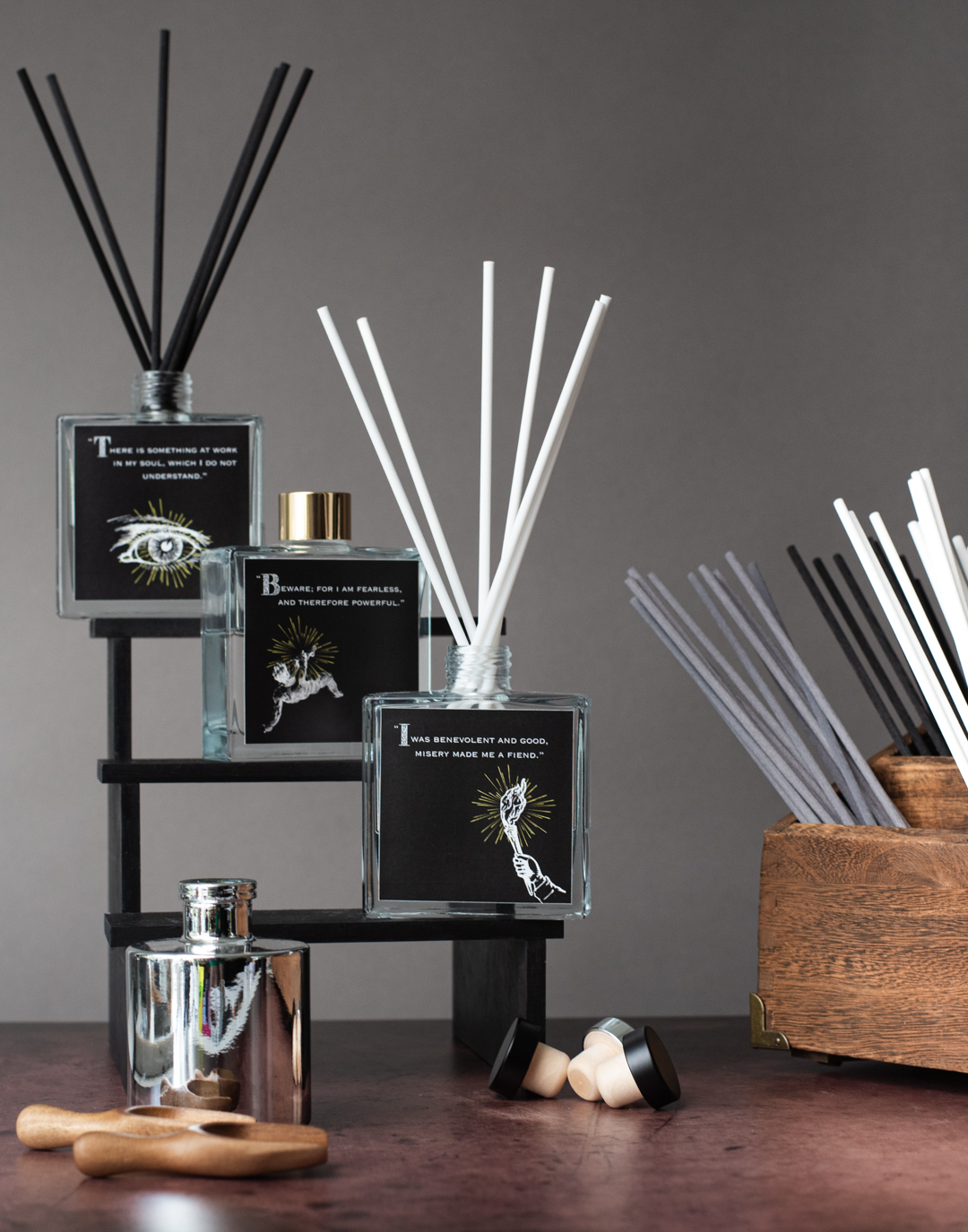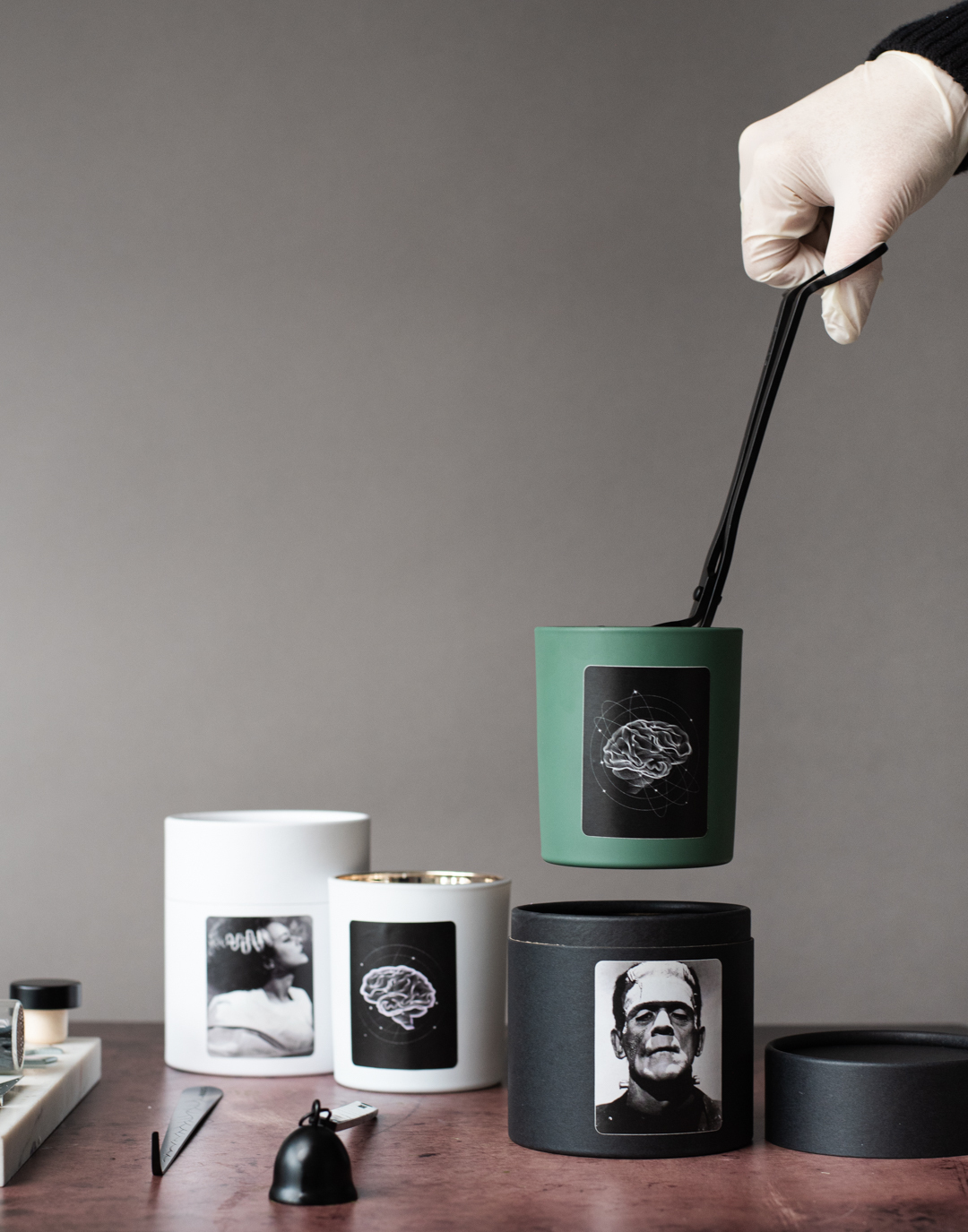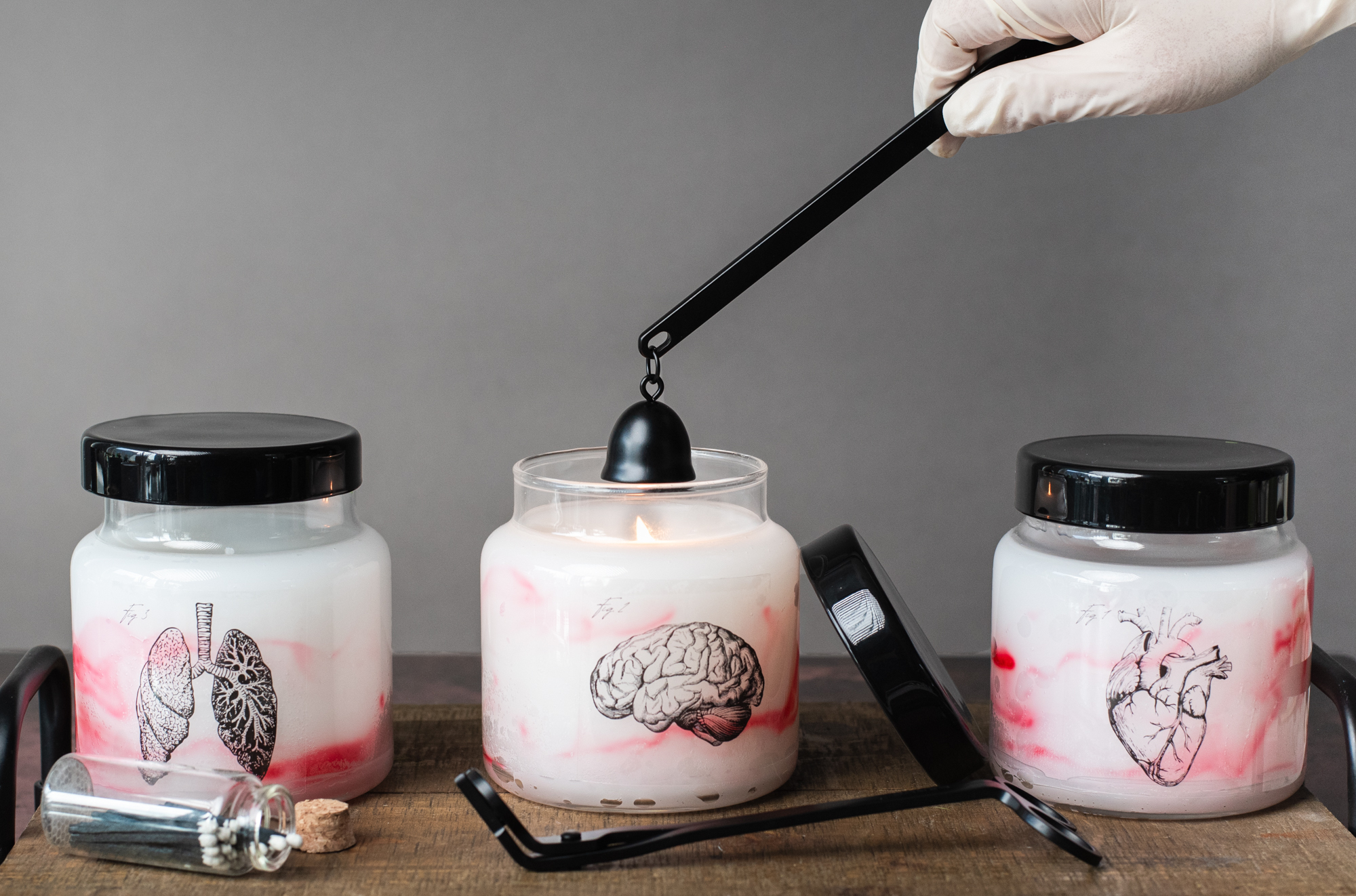 Reading nook reed diffusers
As a nod to Mary Shelley's novel, we made reed diffusers with labels displaying quotes from the book. Diffusers are perfect for reading nooks because you can relax without worrying about an open flame while still scenting your space.
Learn how to make your own reed diffusers here.
Specimen jar candles 
What would Dr. Frankenstein keep in his candle containers? We think these specimen jar candles would make him proud.
To keep track of what's inside our specimen candles, we made labels with images of various body parts. The Astra Jars offer an elevated specimen storage option, while the Apothecary Jars feel more like what Frankenstein himself would've chosen.
A look at the labels
We custom-designed our labels with a graphic design tool, then uploaded and printed them with Avery WePrint™. Head to avery.com to browse designs, create your own, and take 10% off all label orders!
bring your own Frankenstein collection to life
Carousel with 4 Products shown at the same time. Use the Previous and Next Button to Navigate.
What are you creating for Halloween?
We want to see the ideas and characters that inspired you this Halloween! Share your handmade creations with the CandleScience community. Tag us @CandleScience or use the #CandleScientist hashtag on Facebook, Twitter, and Instagram. We may feature you in our Stories or on our website!