Winter holiday inspiration: candles and projects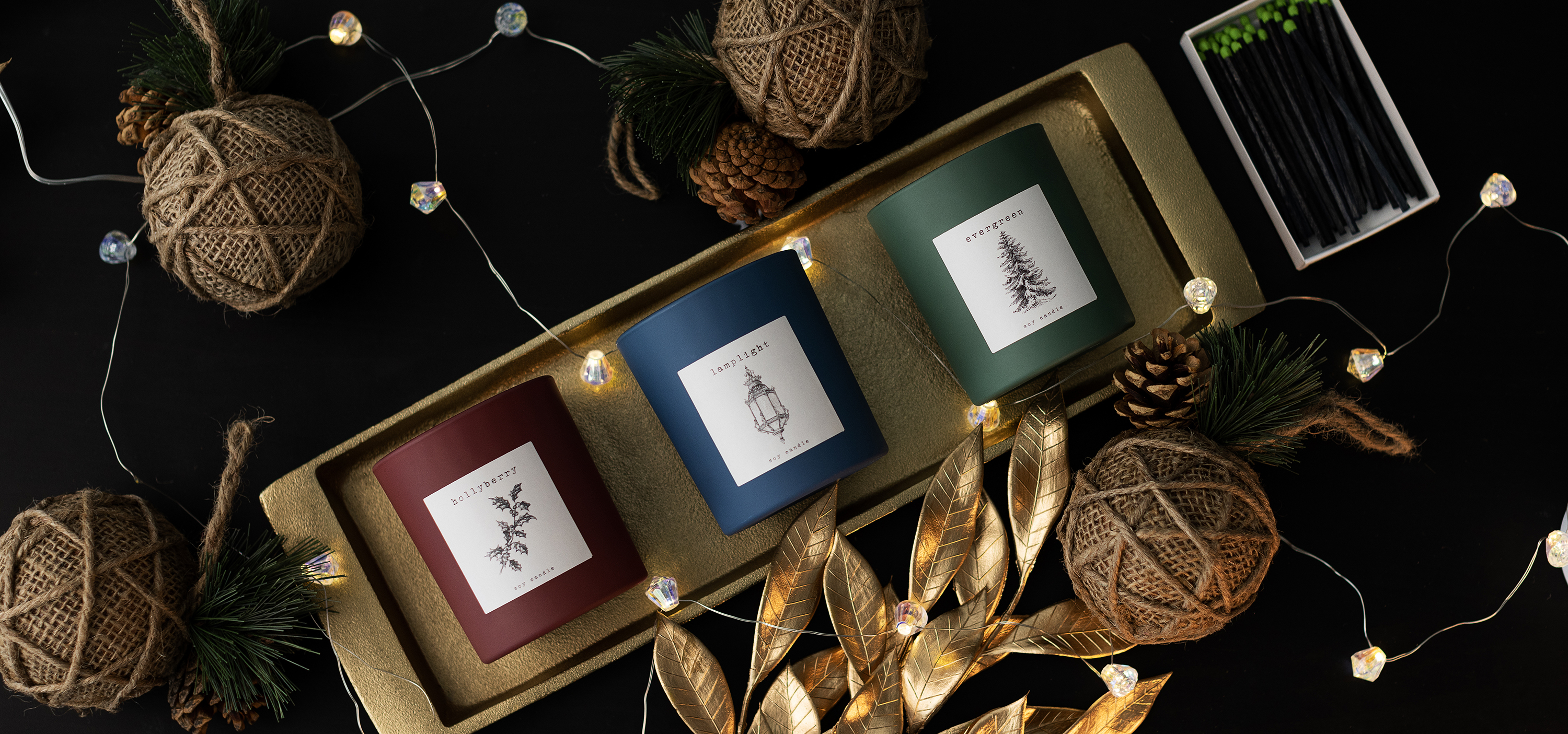 Winter holidays mean different things to different people. Some love the comforting familiarity of holiday decorations, some spend their time observing meaningful religious practices, while others simply enjoy the jovial atmosphere and chance to spend time with loved ones. 
Fragrance is a powerful tool we can use to evoke memories or emotions, create a festive atmosphere, or provide comfort. This article will cover the trends, themes, projects, and fragrances that inspire us this holiday season. Whether you celebrate Bodhi Day, Hanukkah, Winter Solstice, Christmas, Kwanzaa, a different holiday, or nothing at all, we hope you'll be inspired, too. 
Creating your winter holiday collection
Limited-edition collections are great opportunities to inspire, connect, and experiment creatively. Use your winter holiday collection to test new fragrances, techniques, and products. Share stories about your favorite holiday traditions, inspire your audience with new ideas and themes, or educate people about holidays and traditions they may not be familiar with. 
Keep travel-friendly products in mind when planning your holiday collection. Candle tins and Flush Packaging boxes are great solutions for candles, while soap, shave, and shampoo bars are convenient and customizable additions to our toiletry bags.
If you're not sure where to start, look to trends! Use these trends as inspiration for candles, melts, soap, shave, and shampoo bars. Or, plan a thematic gift set based on your interpretation of these themes.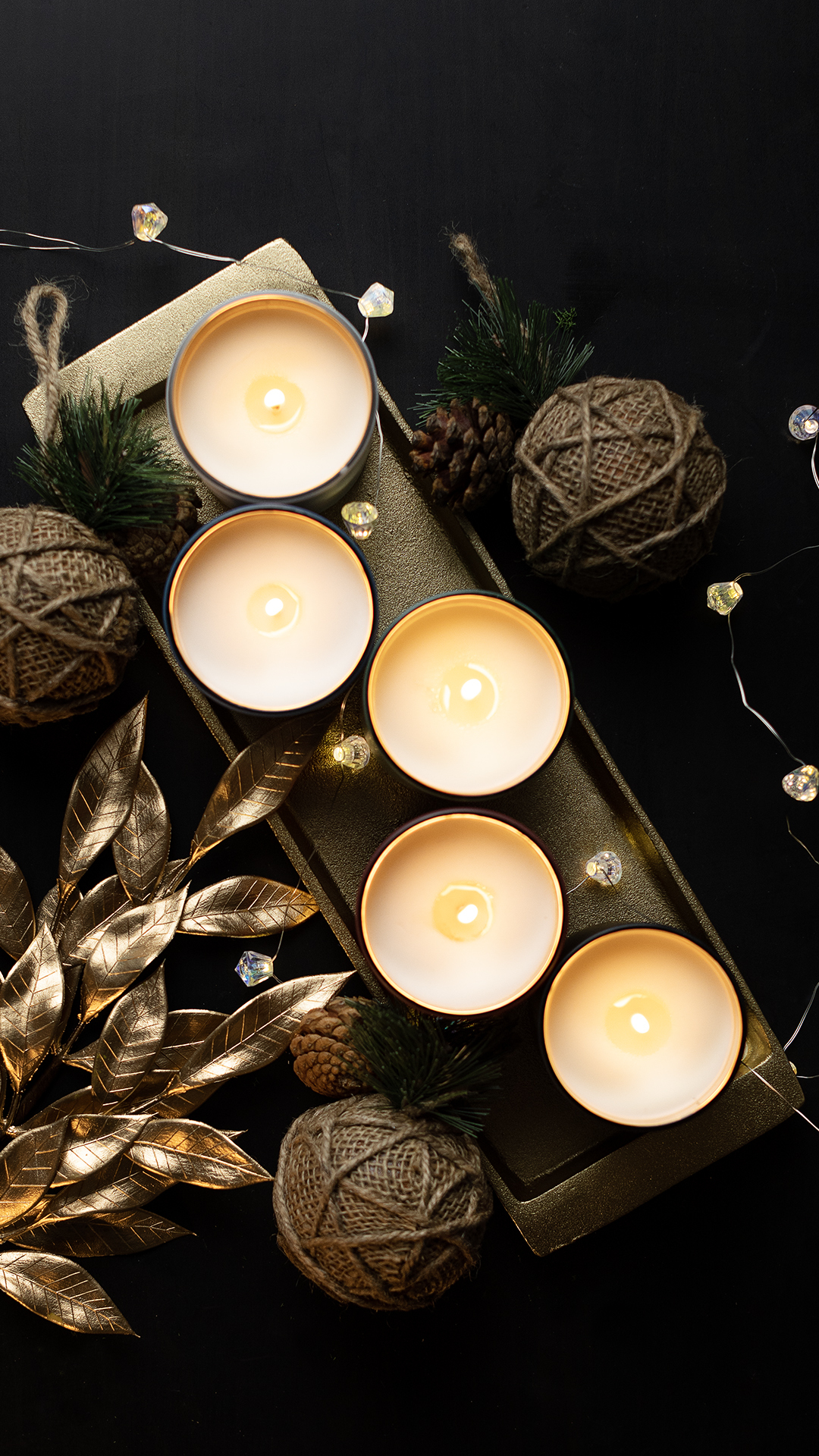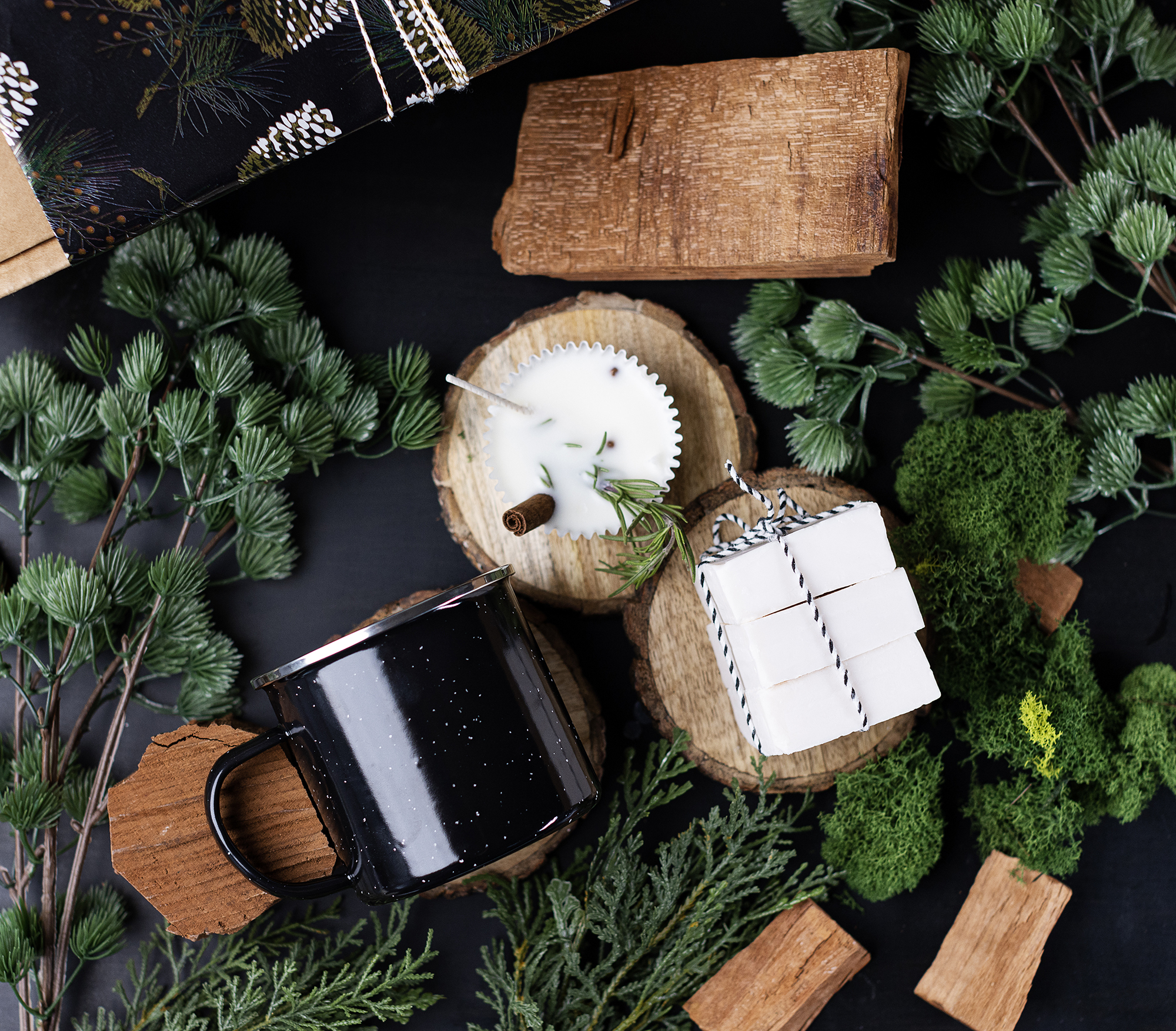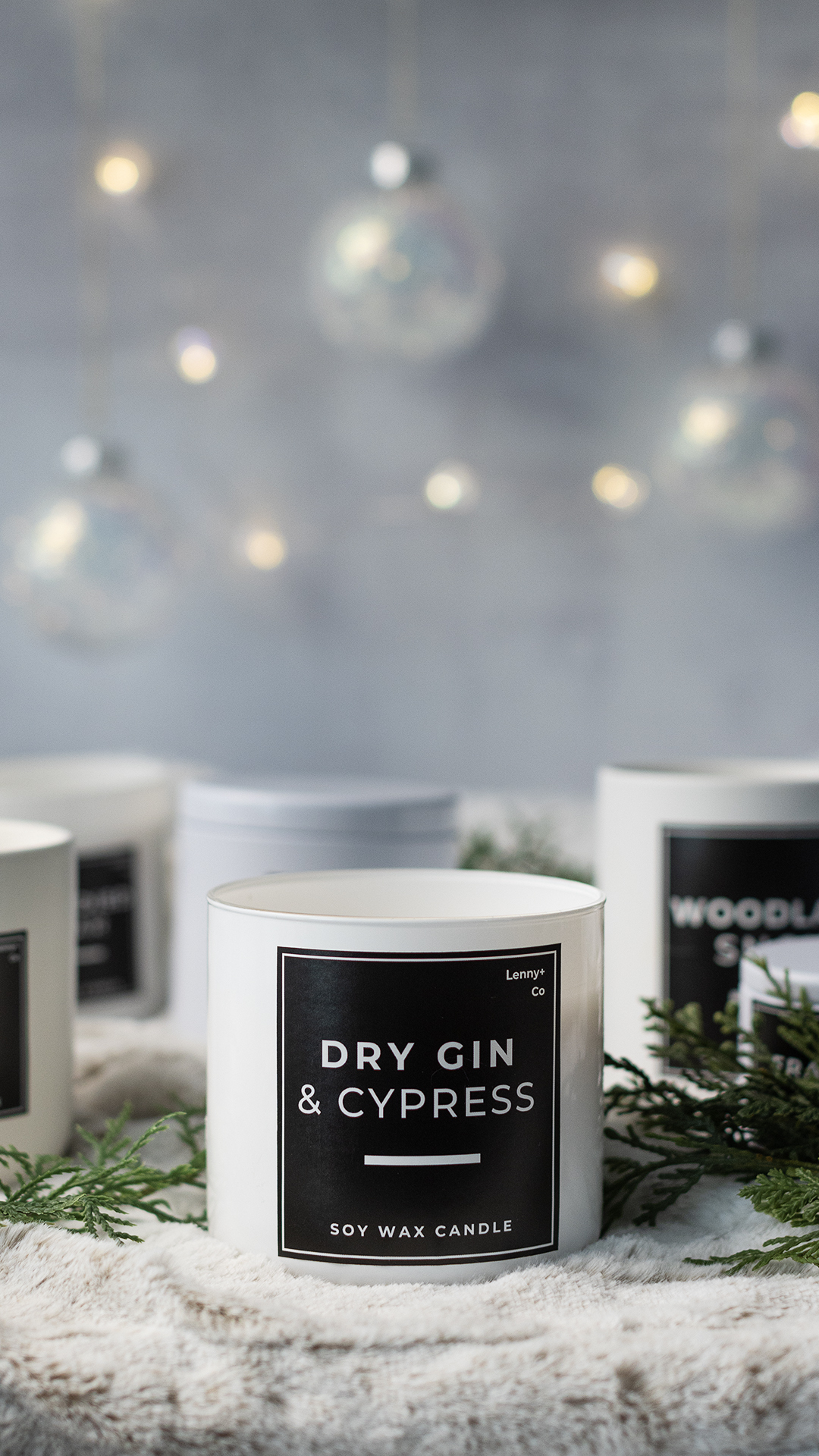 Gilded Gatherings embraces the excitement surrounding holiday gatherings and elevates them with an upscale aesthetic. There's something especially meaningful about intentionally reconnecting with loved ones during the holidays. Sophisticated, luxe-level containers highlight the significance of reconnection while unique candle names spark conversations. 
Forest Glow is an unconventional exploration of classic coniferous scents. This trend looks beyond holiday trees and wreaths and towards the environment they came from—the forest. During cold winter months, use fragrance to explore nature by pairing notes of moss, vetiver, ozone, sandalwood, and marine with pine-forward fragrances. Consider highlighting micro-level elements of the forest; the roots beneath the snow-covered soil, vibrant green moss scattered throughout, and the burrows that shelter furry forest dwellers. 
The Art of Illumination asks you to reflect on the ways we illuminate our world in winter. We light streets and outdoor spaces out of necessity, we string lights on trees and buildings as decoration, we build fires to tell stories around, and we light candles for celebration, comfort, and ritual. This theme asks us to reflect on the ways we use light to enliven the longer, darker days of winter. Feature your favorite kind of winter light, dive into its history, and contemplate which fragrances feel like an olfactory version of light in a dark space.
(Subscribe to our newsletter to be the first to learn about new products and trends.)
Get crafty with giftable DIY projects
If the only time you break out of your crafting comfort zone is when you have a gift list to check off, you're not alone. These beginner-friendly projects will jumpstart your creativity and help you check off your gift list. Customize your project by switching up your fragrance oil selection, designing a fun label, or using unique packaging.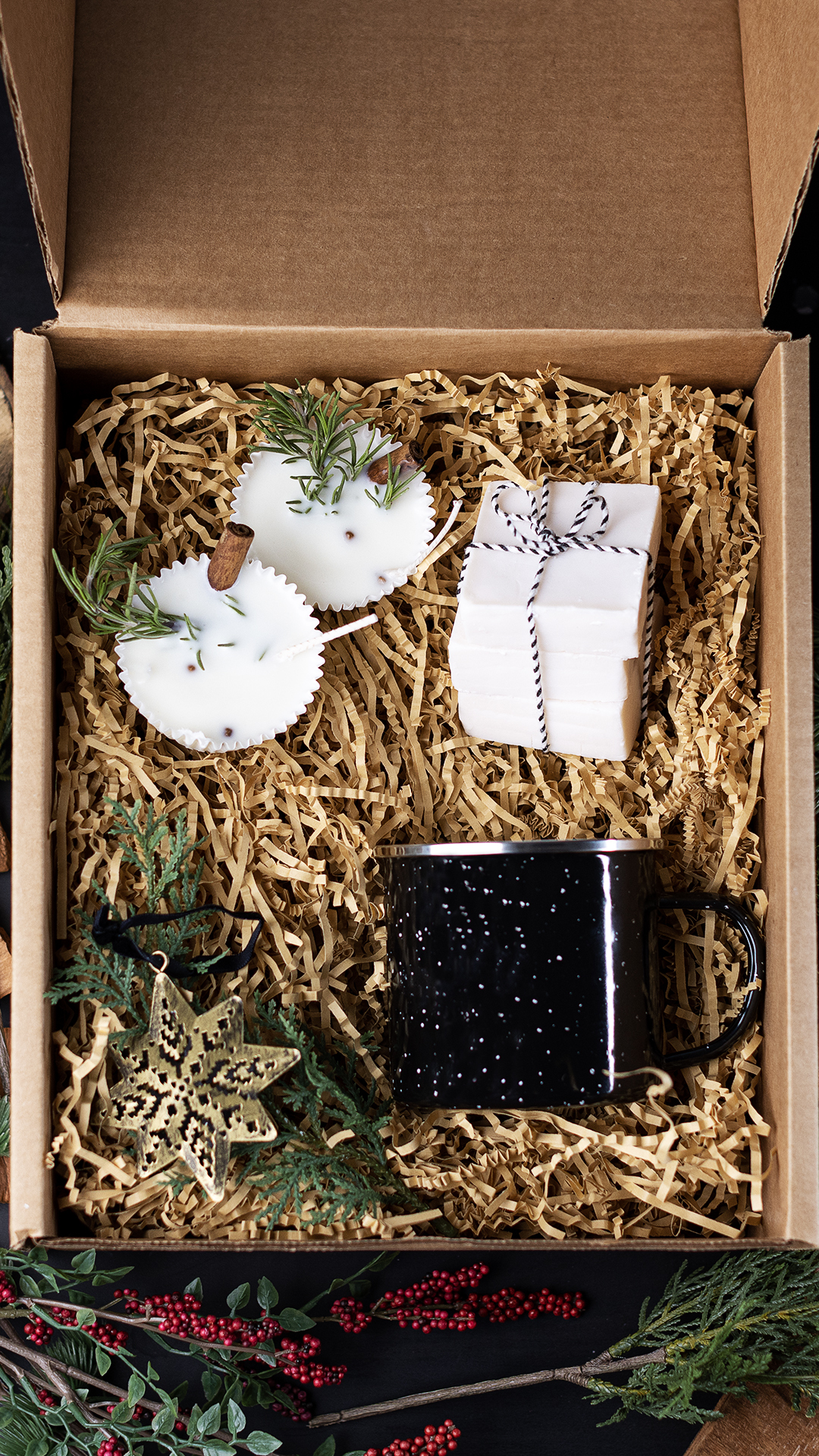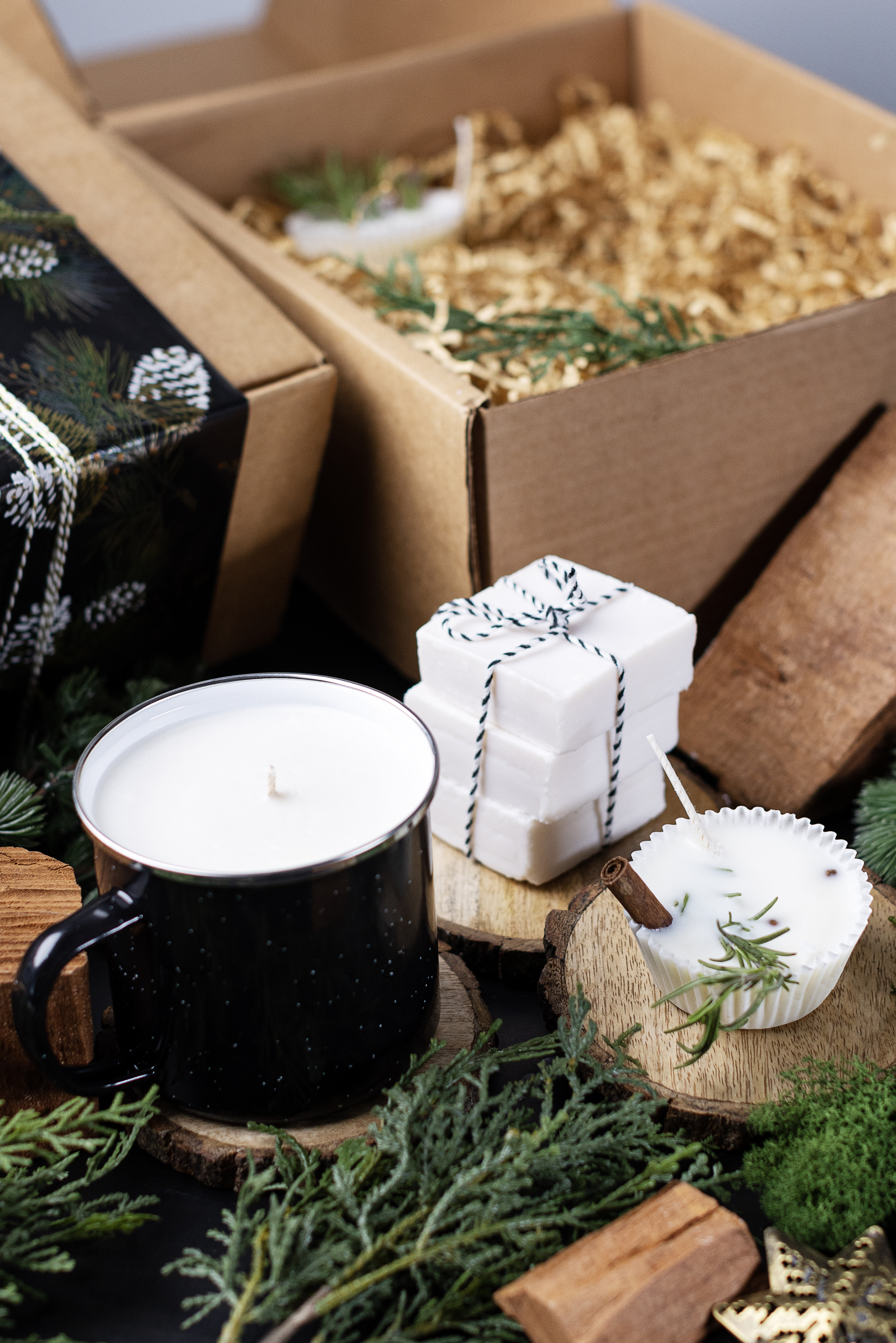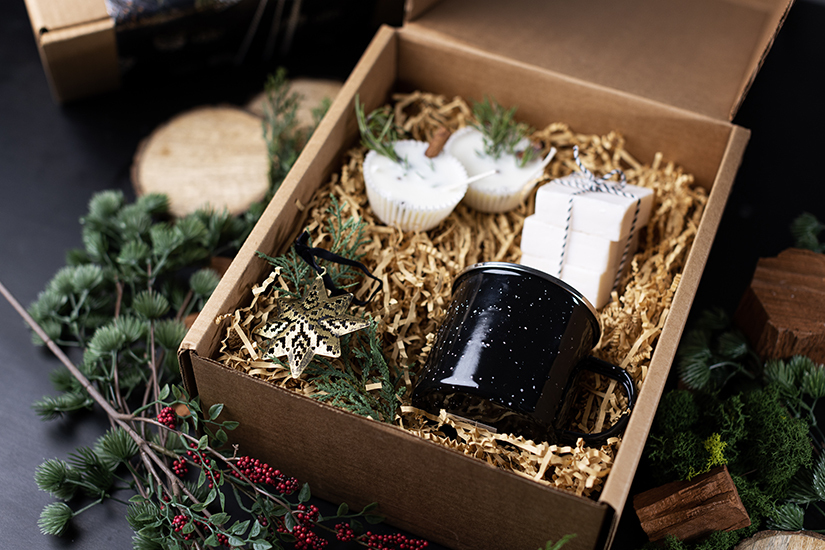 These projects are great gift options, both alone or grouped together as a Camping Gift Set. Mountain Cabin essentials, anyone? For more projects, visit our inspiration page!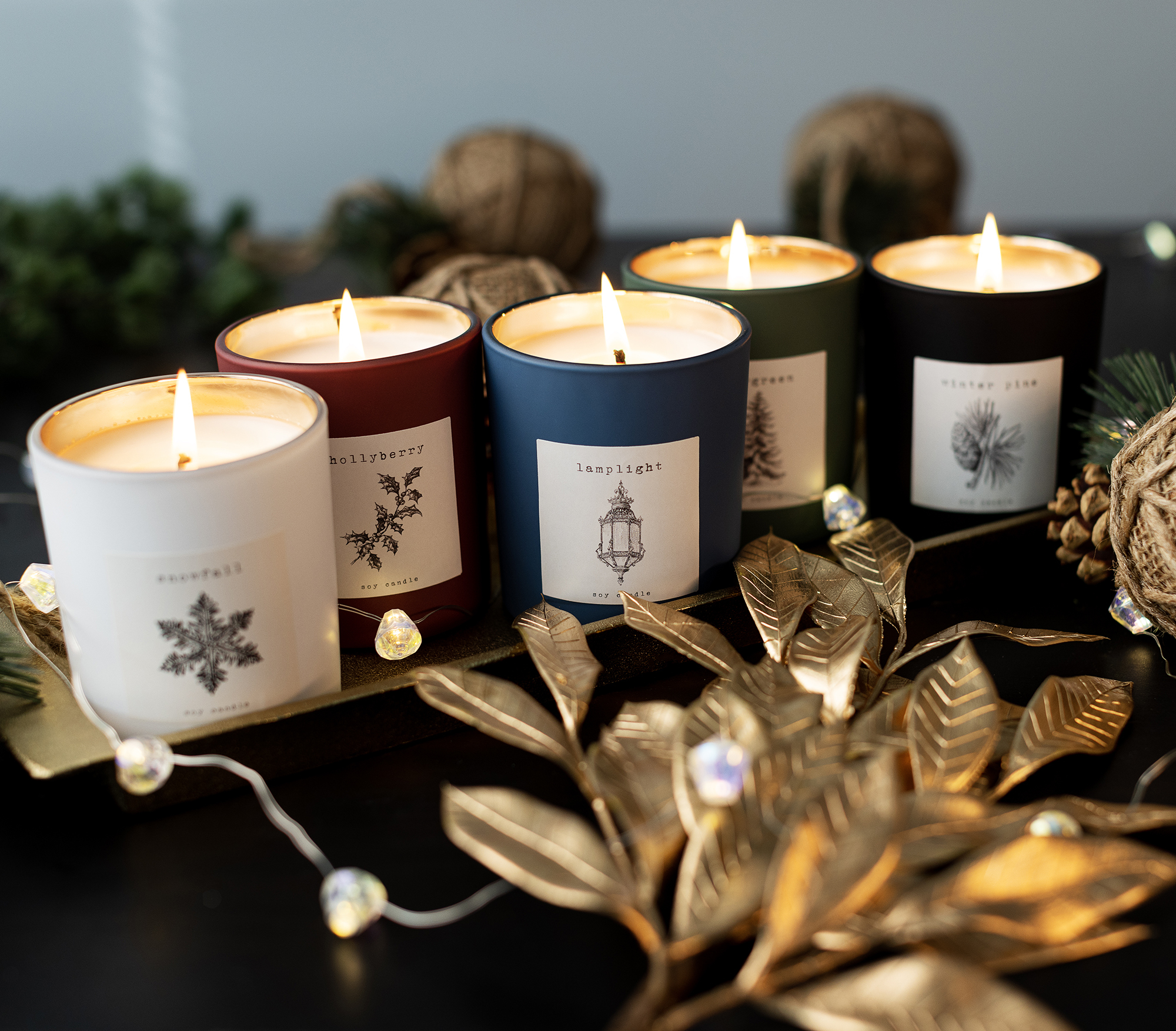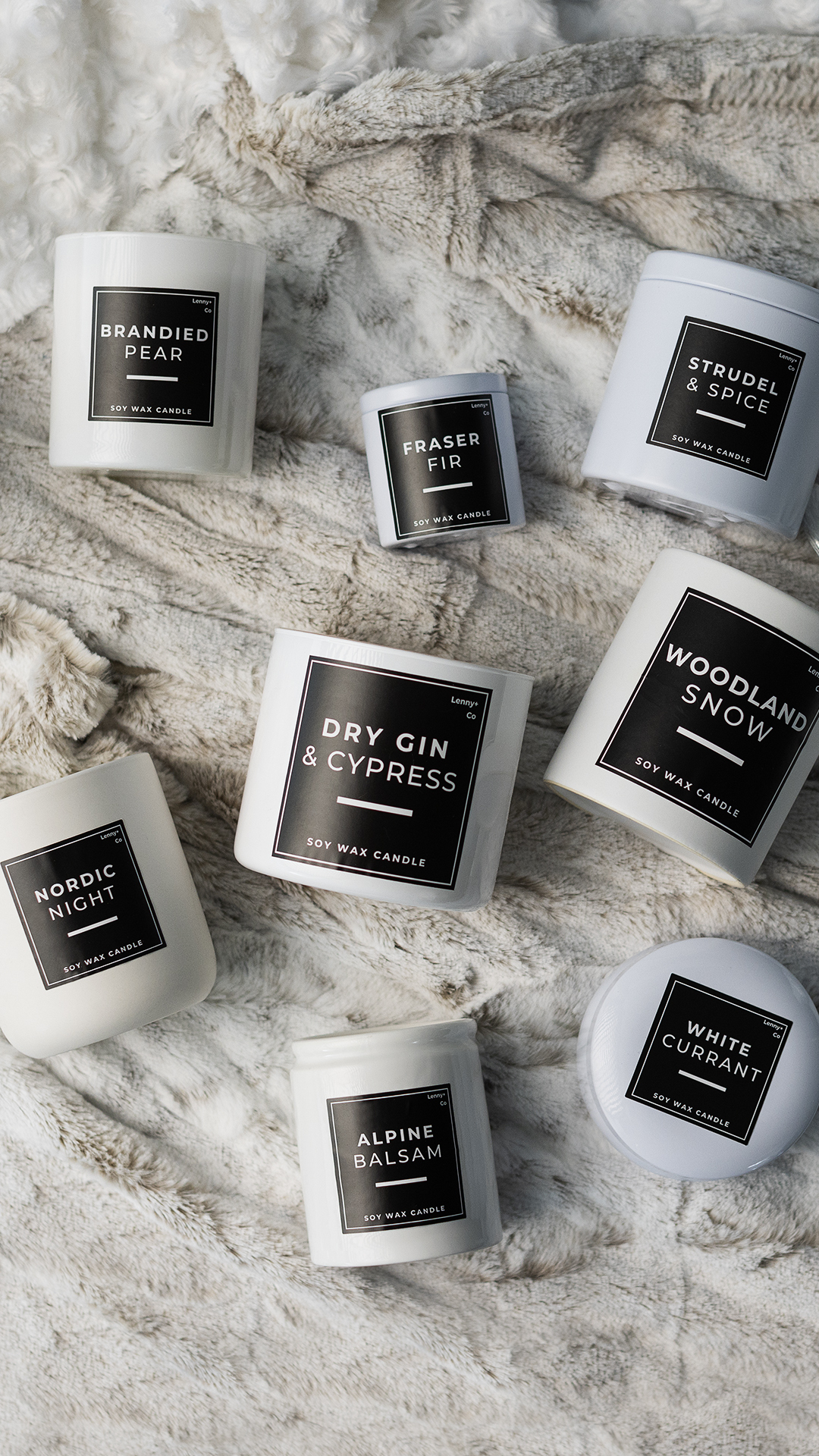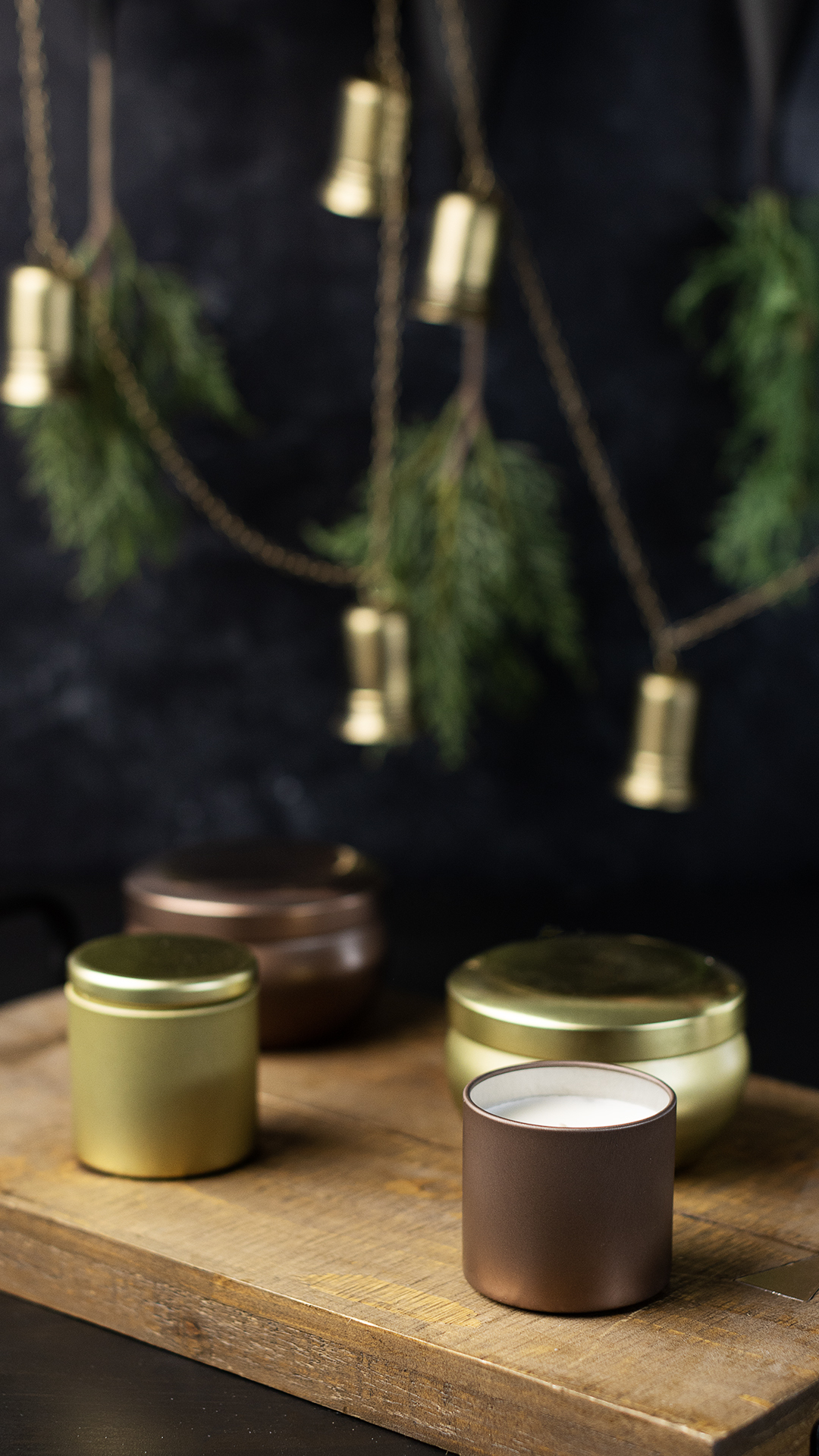 1. Luxe Astra Tumbler Jars: Winter is the perfect time to get festive and fancy. These tumblers make impressive gifts, elevate the ambiance of any space, and are the perfect ornament for the nights you dress to the nines.
Snag these Astra Tumbler Jars in cranberry, cornflower, green, white, and black!
2. Midwinter Monochrome: Our monochrome collection draws inspiration from snow-covered scenery. Containers with frosty-white finishes connect the concept with the help of square, black labels. 
Create our monochrome white look with the Iridescent Tumbler Jar, Modern Ceramic, Nordic Tumbler, Farmhouse Tumbler, and Bubble Tin.
3. Travel-friendly tins: With so much travel during the winter holiday season, stylish yet durable tins are an excellent container choice. Tins like our Infinity Tins and Bubble Tins are a great choice for anyone planning to travel this holiday season, and are perfect for festive holiday gifts.
Check out all of our tin options here!
We custom-designed our labels with a graphic design tool, then uploaded and printed them with Avery WePrint™. Head to avery.com to browse designs, create your own, and take 10% off all label orders!
Scents that remind us of the dessert table, bring us nostalgic joy, or start interesting conversations are the inspiration for our holiday fragrance oil selections.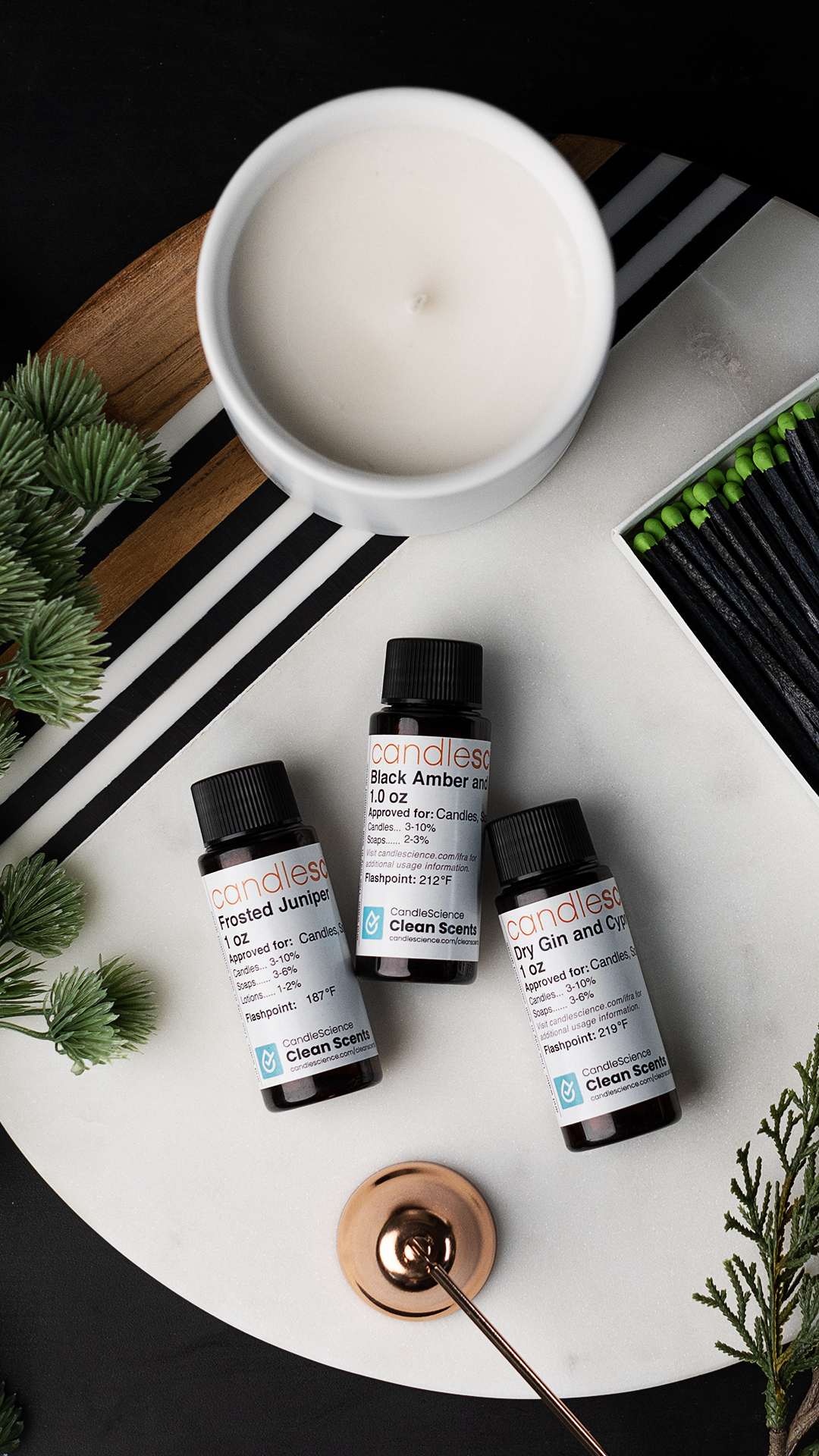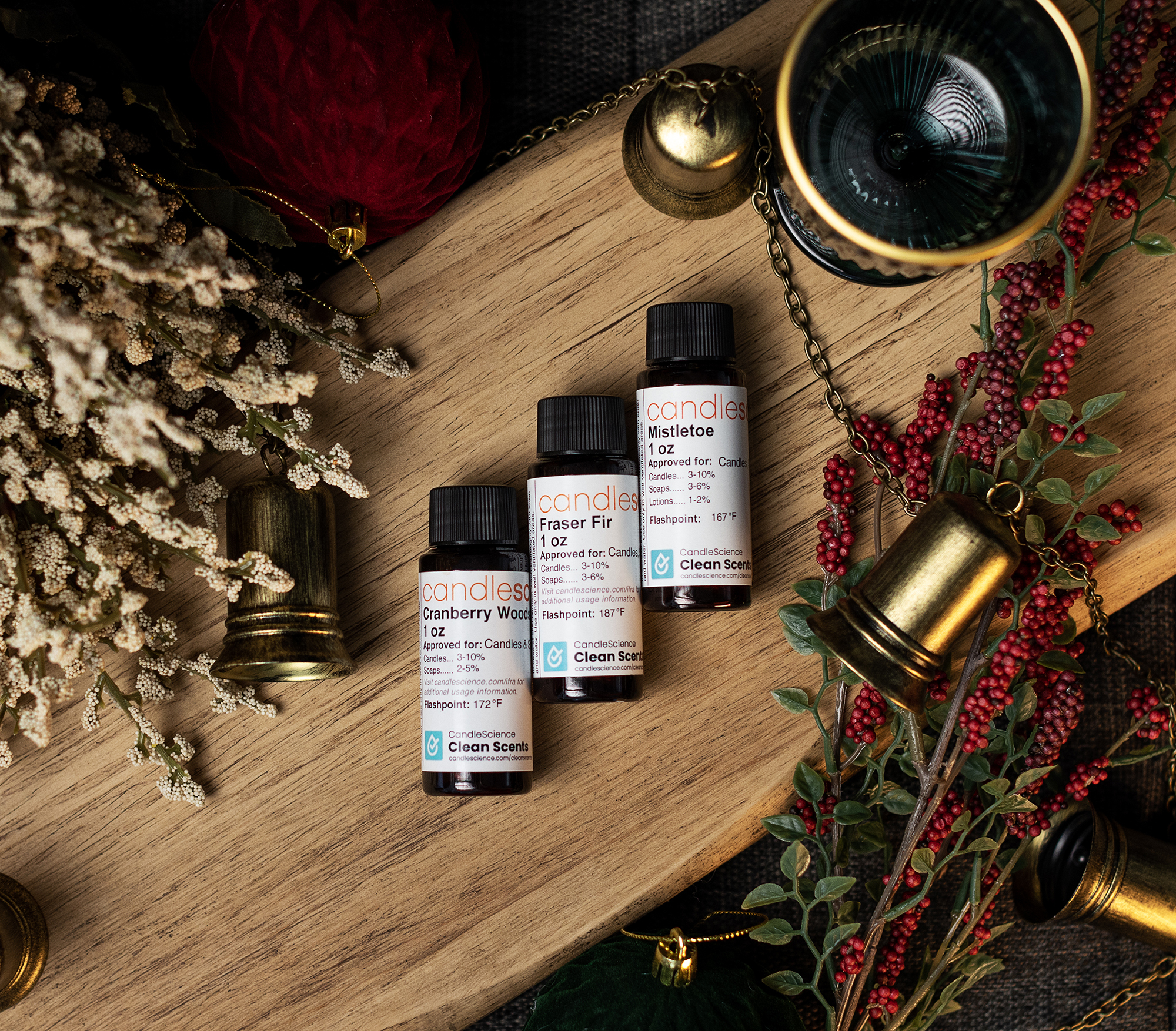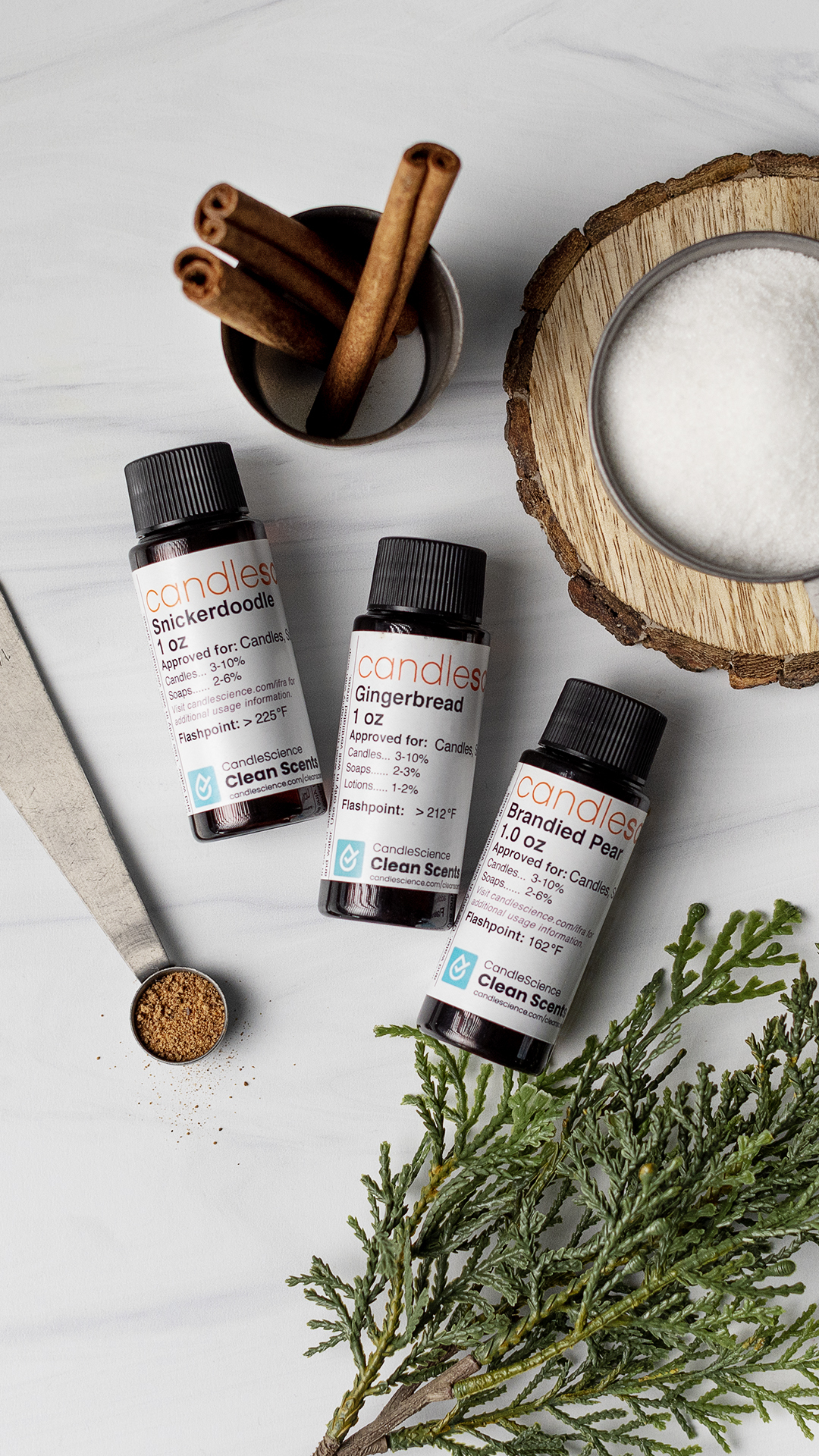 Carousel with 4 Products shown at the same time. Use the Previous and Next Button to Navigate.
Carousel with 4 Products shown at the same time. Use the Previous and Next Button to Navigate.
Carousel with 4 Products shown at the same time. Use the Previous and Next Button to Navigate.
What are you creating for the holidays?
Show us your holiday product lines and all your handmade creations, with the CandleScience community by tagging us @CandleScience and using the #CandleScientist hashtag on Facebook, Twitter, and Instagram. We may feature you in our Stories or on our website!