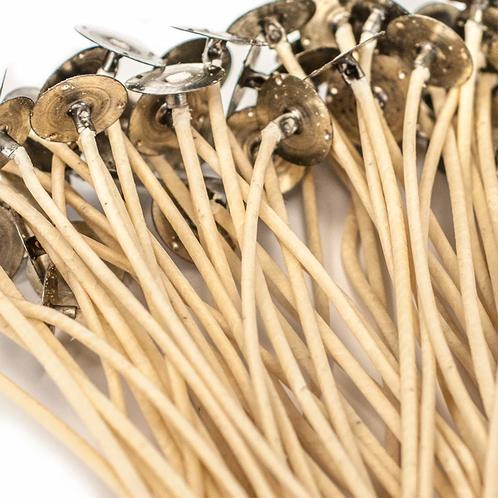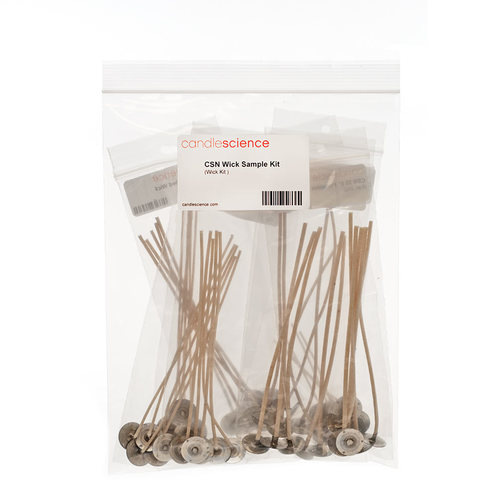 Details
Need wick for natural wax candles? Try our CSN Wick Sample Kit!

Perfect for deciding which wick will work best for you, the CSN wick sample kit contains 5 pretabbed wicks of each size in the CSN wick series.

CSN wicks burn with a tight curve for a consistent and even burn. The reinforced construction of the wick also gives it a superior rigidity that allows for easier pours and keeps the wick upright in a deep wax melt pool. The rigid structure also makes it an easy wick to use when making soy tea lights, votives, containers or pillars. CSN Wicks are constructed from reinforced ring spun cotton with a high melt natural coating, specifically designed to be used with natural waxes. They do not contain zinc or any other metals.

The range of wick sizes in the sample kit can be used to create tealight, votive, container and pillar candles.

Sample kit includes 5 wicks of the following sizes: (Total of 35 wicks)


- CSN 7 6"
- CSN 9 6"
- CSN 12 6"
- CSN 14 6"
- CSN 16 6"
- CSN 22 6"
- CSN 26 6"


For help choosing the right wick for your candle, visit our wick guide.
Reviews
No reviews have been written for this product.