home fragrance guide for the holidays
how to scentscape with fragrances, container candles, pillar candles, wax melts, tealights, soaps, and reed diffusers
You probably have more visitors to your home during the holiday season than any other time of year, and some may be guests you're welcoming for the first time.
While it's traditional to adorn your home with holiday decor, fragrance is another way to decorate your spaces—and delight the senses of everyone who spends time there. With a method called scentscaping, you can use fragrances to set the tone for your holiday gathering and add special details your visitors will remember long after the festivities have ended.
Scentscaping is the intentional use of aroma to create a desired atmosphere. Similar to how landscaping involves arranging plants and outdoor elements to create a pleasing environment, scentscaping achieves the same effect—but indoors and with fragrances.
Scentscape to express your personal style, evoke memories, or enhance moods. It can be as simple as using a single fragrance in a specific space. Or layer scents together for an even more unique and complex olfactive experience throughout your home. 
Think of the real estate agent strategy of baking cookies in a house they're showing to create an inviting, homey atmosphere. You can do the same with your home fragrance to evoke the season's spirit for your guests, and even capitalize on this idea for a new product line.
Fragrance Pro Tip:
Gifts for teachers, coworkers, and hard-to-buy-for friends and family are always in high demand this time of year. Curated holiday fragrance sets are a gift anyone would be delighted to receive—and candle samplers are an opportunity to get your your products into the hands of new customers.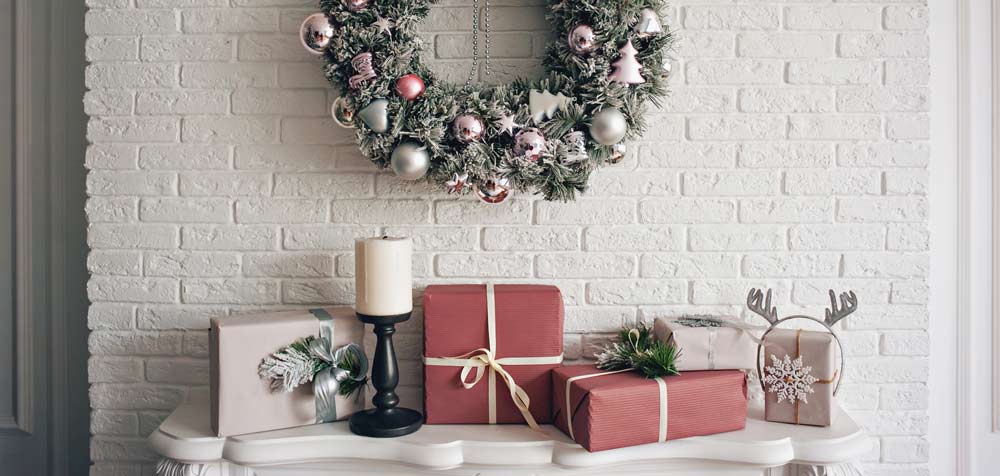 Your foyer or entranceway is the first place guests will see—and smell—when they arrive, so greet them with a space-filling scent that makes an impression. At this time of year, many people love decorating with wreaths and garlands, so a fresh, woodsy scent works beautifully here—but any strong, seasonal scent will do.
Mix in decorative pillars with your various wreaths and garlands for a festive scene. Pillars make for chic decor on their own or incorporate decorative stands or other containers for a bit of classic elegance. And with so many ideas and tutorials out there for DIY holiday decor, you can create an entryway straight out of the pages of a magazine without breaking your budget.
Carousel with 4 Products shown at the same time. Use the Previous and Next Button to Navigate.
Cypress and Bayberry is my current favorite for the season, and it's a beautiful choice for entrance ways. It's like walking through an evergreen forest on a cool, crisp day. I love how fresh it smells and it also evokes a hint of Christmas tree, which is always a special smell in my mind—and likely for your guests, too!
– Janel, Office Manager
Get inspired! Take a peek at some of the ideas for foyers and entryways we've gathered in our Pinterest board:
Pinterest Gallery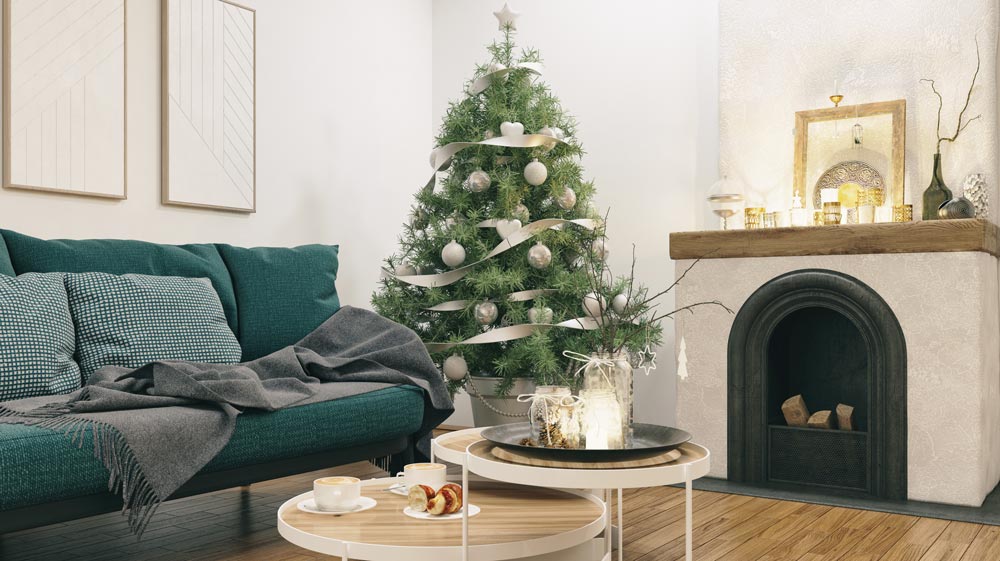 Your living room is likely the space where you and your guests will be spending the bulk of your time, so it's the perfect place for container candles. Choose containers that complement your decor: Sonoma Tumbler Jars, Modern Ceramic Tumblers, Status Jars, and Straight Sided Tumbler Jars are great options for nearly every design aesthetic.
Since the living area is likely the largest space in your home, especially if it's open concept, it's also ideal for big, room-filling fragrances. Try strong, simple fragrances here, as the more subtle notes of complex scents may lose some of their impact in large spaces.
Carousel with 4 Products shown at the same time. Use the Previous and Next Button to Navigate.
White Birch is a sophisticated, room-filling fragrance. The earthiness of fallen leaves meets a touch of pine for a crisp scent reminiscent of the forest in late autumn. Pleasant and fresh, this is a wonderful fragrance for hosting visitors.
– Dan, Co-founder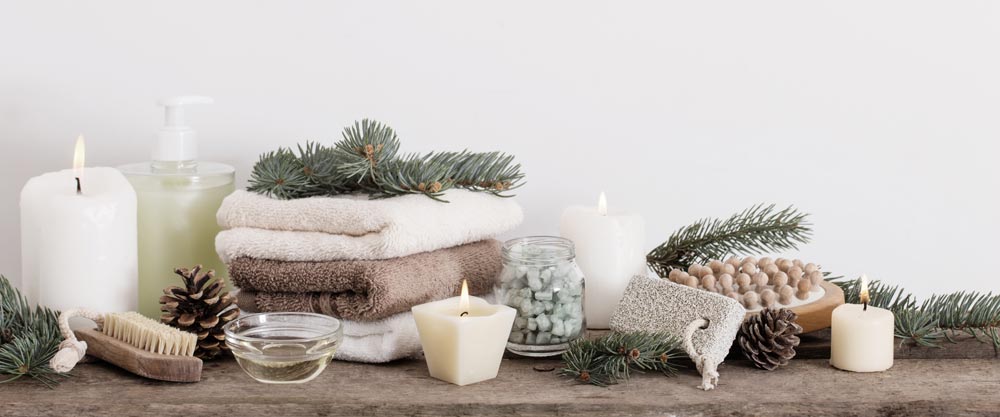 The guest bathroom is the one place in your home where fragrance isn't just an accent, it plays an important purpose. Make sure to keep this room a pleasant place to take care of business. Reed diffusers with a bright, clean scent are an excellent choice for bathrooms; there is no open flame to worry about keeping an eye on, and you can choose a bottle that matches the space Similarly, wax melts are another great flameless option for bathrooms and with the variety of decorative melters out there, you can match your decor appropriately.
The bathroom is also, of course, the place to feature handmade soaps. Experienced soapers will have their favorite recipes (and more than likely plenty of bars ready to go!), but if you're new to soap making or just crunched for time, try out melt and pour! It's a foolproof way to create uniquely shaped and scented soaps and add a handcrafted touch to powder rooms. You can keep it simple with straightforward bars, or get creative with layering and embeds. The possibilities are endless!
Carousel with 4 Products shown at the same time. Use the Previous and Next Button to Navigate.
Red Ginger Saffron is one of my favorite fragrances and I think it's absolutely gorgeous anywhere you choose to use it. The brightness of the ginger is so fresh and lovely, and a surprisingly festive substitute for the citrus or ozonic scents often found in bathrooms. Bonus: it's soap and lotion safe, too!
– Cassi, Marketing
Pro Tip!
Have extra soaps, melts, and candles? Make gift bags for your guests so they can take a piece of the evening home with them. If you have your own business, it's a great way to spread a little goodwill and expand the visibility of your products. And if you don't, maybe you'll think about starting one once you get a few requests for more of those amazing smelling goodies!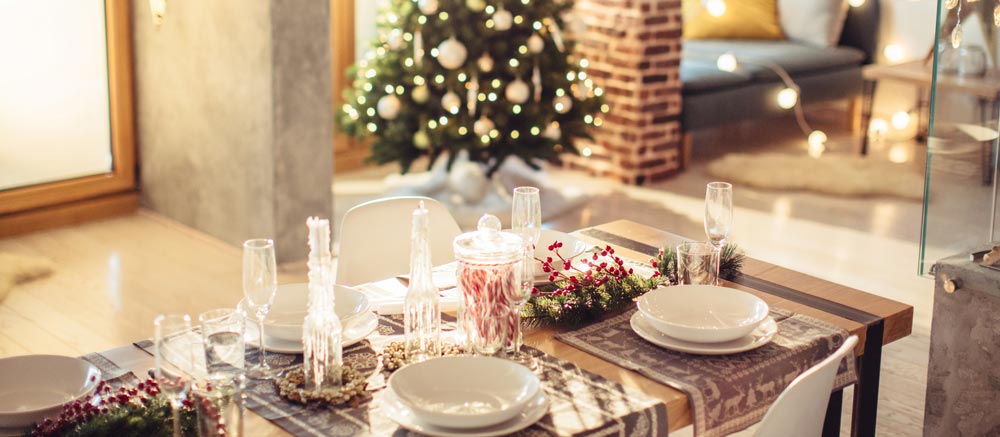 The main event for many holiday gatherings is, of course, the food. When you and your guests move to the dining area, let the delicious aromas of the meal you're about to share be the star. This doesn't mean you have to forgo fragrance and candles altogether; what would a dinner party be without a little candlelight? Choose scents that won't overpower the meal you're about to enjoy or opt for unscented candles if you prefer.
Votives and tealights are a beautiful way to incorporate the inviting flicker of candlelight into your table settings, either on their own or as part of a larger tablescape like in the examples we found below. 
Carousel with 4 Products shown at the same time. Use the Previous and Next Button to Navigate.
As soon as the first leaf of autumn falls, I light a Brandied Pear candle. And I keep one lit straight through winter! It's warm without being too spicy, it's fruity without being too sweet, and it's strong without being overpowering. My favorite for the holiday season for sure!
– Dana, Marketing
Find lots of inspiration for stylish dining room tablescapes by exploring these ideas we found on Pinterest:
Pinterest Gallery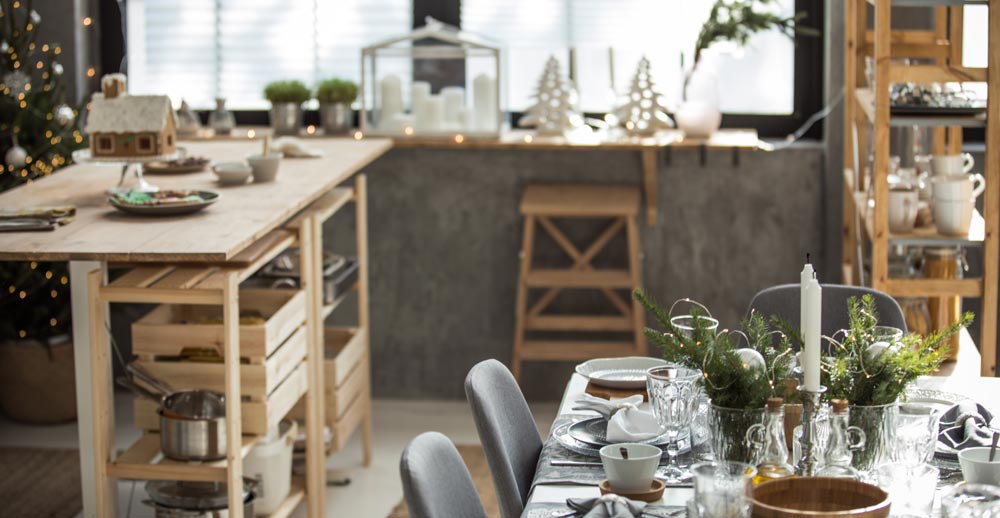 As you begin closing the festivities with your post-dinner treats of choice, do the same with your fragrance. There is no competing with the aroma of a freshly baked pie, but if you have dessert already prepared you can still tempt the sweet tooth of your guests with a delicious scent wafting from your kitchen.
Bakery fragrances like Snickerdoodle or Hot Apple Pie are go-to options here. Combine with rustic, traditional glass containers like Mason and Jelly jars for candles that are perfect at home in any kitchen. Or, pair upscale Almond Macaron with kiln-fired containers like the Farmhouse Ceramic Jar (in black or white) and the White Nordic 3-Wick Ceramic Jar to amp up cozy kitchen vibes.
But bakery fragrances aren't the only choice here—beverage scents for the kitchen can be both festive and unexpected. Tureen and Apothecary jars are classic containers for Cranberry Prosecco, Vanilla Eggnog, or Black Currant Absinthe candles. And if you're feeling extra ambitious you can even serve matching after-dinner cocktails to really close out the night with panache.
Carousel with 4 Products shown at the same time. Use the Previous and Next Button to Navigate.
Wassail is one of my favorites for this time of year. It evokes memories of fun nights playing games by the crackling fire with friends and family and just enjoying each other's company. Full of spices and warmth, this scent will set the scene for any holiday gathering.
– Amanda, Crafter Support
No matter what seasonal traditions you keep, enjoying time with friends and family is always a reason to celebrate. So when you're planning your next gathering and considering home fragrance options, keep your traditions and those of your guests in mind for a source of inspiration.
What scents and scent combinations are on your radar for the holiday season? Do you prefer sticking with a single fragrance while hosting or do you like switching it up? Scent connects us to memory like nothing else. With a little thought, you can draw on those happy holiday memories to set the tone for your get-togethers this season and hopefully, make some new ones.