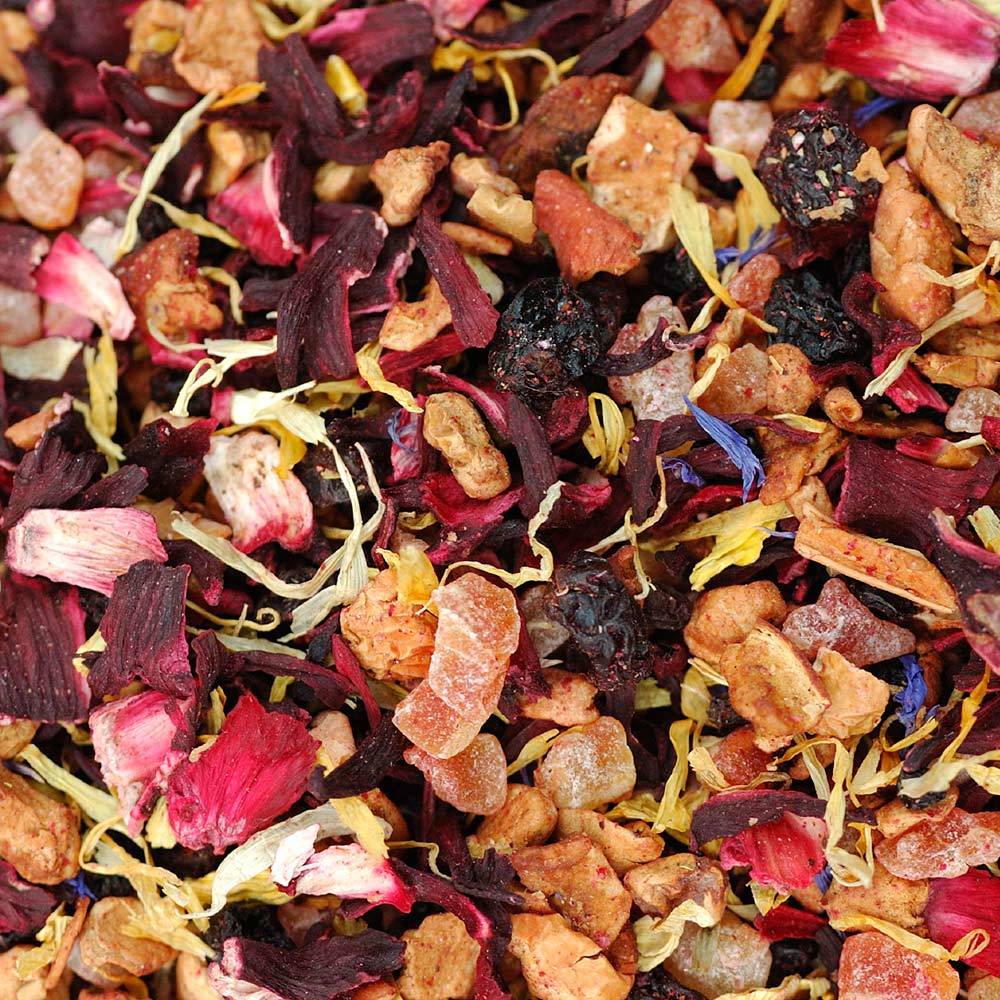 Ready to Order?
6+ 5lb Jugs
$79.94
$1.00 /oz
12+ 5lb Jugs
$71.94
$0.90 /oz
Details
A tantalizing tincture of herbal white tea, ripe raspberries, blackberries, and a hint of citrus.


This fragrance is infused with natural essential oils, including cedar, ginger, mandarin, nutmeg, and ylang-ylang.

Note Profile:
Top: Raspberry, Blackberry, Mandarin
Middle: White Tea, Rose
Base: Vanilla, Ylang Ylang


Revised - August 2011
In our never-ending quest to get the strongest, truest and safest fragrances, we sometimes make slight revisions to our existing line. We always notify customers, and let them know how the new fragrance has changed (for the better!).

Our new White Tea and Berries is a bit drier and has a more natural tea smell. It has lost a touch of sweetness but is at least as strong as the old version. If you liked this fragrance before, we know you'll love the new version. If you hadn't tried it yet, now is the time!
Suggested Colors
: Ivory, Pink
See our complete list of
candle making dyes
and
soap colorants
.
Note: Bottles filled by weight, levels may vary.
Properties
Candle Safe

Yes

Usage: 3-10%
Soap Safe

Yes

Usage: 3-6%
Lotion Safe

Yes

Usage: 1-2%
Vanillin Content
0.01% - 2%
Soy Performance
Flashpoint
> 212 °F
Phthalate Free
Yes
Prop 65 Warning Required

Yes

Diffuser Base Compatible
Yes; Up to 25%
*Usage amounts are recommendations only. Individual usage amounts can vary based on your desired fragrance strength, wax type, soap base, or lotion base. See IFRA certificate for max usage levels.
**Warning: This product can expose you to myrcene, which is known to the State of California to cause cancer. For more information go to www.P65Warnings.ca.gov.
Documents


Reviews
My customer loved this scents and my product always sold out so fast. Thanks for Candlescience.
I love this scent. Refreshing and not a loud outgoing scent. I renamed it as well.
I received this as a sample on my last order and I am completely in love with this scent. I actually renamed it. !! It's a beautiful scent. Love. Love. Love. My best seller right now and it's not even a fall scent...
I really like this scent! To me, the smell is light, fresh, and smells amazing. I almost didn't try it because I usually prefer scents like vanilla or spices, but this was a refreshing difference. I'm excited to give away some of the candles I made with it and see what people think!
I love white tea in 464, i wish I could add this to my scents but I hate the fact it requires prop 65 warning ⚠️
Hi! Thank you so much for the feedback. Keep an eye out for revisions. We will have all fragrances phthalate free and prop 65 compliant by the end of this year! You can learn more here: https://www.candlescience.com/fragrance-oil-revisions.
My customers absolutely love this scent! Its great and dont regret buying it at all.
I'm crazy about this scent, I love it in soaps, but it is my favorite for lotions. The scent stays for a few hours topically, and is very relaxing.
This scent is heavenly! I enjoyed both the hot and cold throw. My candle melts smell sooooo great! I will continue to buy this scent!
This smell was not good... It would not grow on me even after trying several times to smell it
Very Light Scent but Love it!
This is scent is light CT or HT but I love mixing it with others and I love the way it does work with different scents.
I ordered this because of all the great reviews but I was very disappointed! OOB it's very strong so I'll give it that but it has a very unappealing scent. Like a previous reviewer mentioned it kinda reminded me of spoiled milk. I'm afraid to waste wax even testing this scent. Thumbs down for me
I was sooo let down by this. The reviews were so good and when I received it I almost gagged... it smells like sour milk or yogurt not at all like white tea and berries. It has. Really tangy smell that is not at all pleasing.
I was reluctant about this scent when i orderd it. But OMG,, its amazing . Tested in 444 golden brand soy wax and parasoy wax melts,.. and both hot and cold Throw are great, it does seem to be a bit stronger in the tarts, but its still nice in a candle.. i am now reordering the lb bottle.. this would be really nice in body products to.. :-)
Perfect for scent for liquid soap! Am now ordering a larger bottle.
I absolutely love the smell. I started out with just a FREE sample and ended up ordering a 4 oz bottle on a recent order.
Lovely Fragrance, I love it!
I was looking for a white tea fragrance and I decided to give this one a go and OMG! it's perfect! this will be a permanent scent for my shop.
I love this scent, i was kind of wary about it when i ordered a bottle. I used a little over an ounce in 1 lb of soy 444, and the cold throw once it solidified was absolutely amazing. I love how its fresh and smells just like a cup of tea brewing with a hint of fresh berries. I decorated mine on the tops with a sprinkle of loose tea that has small petal pieces and heart sprinkles, it looks BEAUTIFUL on top of the creamy natural color of the soy wax in the 8 oz tins.
Probably the best scent I've tried so far. I made wax tarts using a soy wax/beeswax blend and used just 3% scented oil and the whole house smells yummy. Will buy regularly.
Smells like Snapple brand flavored iced tea. That is not a bad thing, if you really like the smell of Snapple. For me there is something a bit too artificial and sugary-sweet. Going to try the White Tea scent next.
I had great hopes in this one as I saw most of my favorite scents were in there but to my surprise straight out of the bottle it smells like a very industrial strawberry yoghurt. With time I can smell the lemon more and it smells more like cheesecake. It's extremely foody if that what you are looking for get this one, but I was expecting something way different. I'm fairly new to this this so I was wondering if the scent would be different once mixed in wax, soap or with other scents?
Nice inviting and soft scent. A perfect reminder of summer or that feeling to relax and breathe.
Love scent-Disapointed hot throw
I love this scent, but I can not get a good hot throw. I use GB464 which I can usually get lighter throw FO to be stronger in, but this one I cant, even with a 10-20 day cure. Any suggestions. Ive tried 1oz/lb, 1.5oz/lb and even 2oz/lb with the same results. Mix at 185* and pour at 170*. Help!!!
I Love this scent in my soap and so do my customers. It behaves pretty well. Slight acceleration. Mix your colors first, then add the
scent and stir well. Nothing you can't handle and it's very slight... It discolors to a beige. Scent sticks and is strong.!
I thought this scent was going to be light but it's a beautiful scent, it's #1 seller for my soy candle tarts! Will be buying again soon!!
Used in cp soap. Accelerated and discolored to tan. Nice scent to begin with but faded in a few onths.
Top two favorite scents. It is delicious!
sugar scrub with fresh rose petals and white tea and berries fragrance
Needed to do something with my fading Valentines roses and just blended petals of 1 rose into a sugar scrub recipe with 1 tsp of this fragrance oil that I had gotten as a sample and the scent is awesome! It's fruity and sweet but in a natural way. Even my husband and son liked this scent and they don't usually like sweet smells. Worth trying. I will be ordering more.
Surround Yourself Beautiful
Love this scent! Great cold and hot throw!
This scent worked great in CP soap. It did not accelerate trace at all. I used 2 ounces in a 37-ounce oil-batch, and the scent is perfect. I did not color the soap independently, and the fragrance turned the soap a lovely buttery yellow.
I really love this scent a lot! It is a very fresh and uplifting clean scent. I just wish that the Hot throw was stronger. I see why this only has a 2 leaf rating. Don't get me wrong, it has a decent throw but it's too subtle. This is a scent that I wouldn't mind being overpowering because it just smells that great! If CS can make this same scent but stronger it would be my number 1 favorite scent period.
Love it, but little throw
I LOVE this aroma, but I am getting no hot throw. I use CB-advanced soy add FO at 185* and pour at 135* and nothing. ANY SUGGESTIONS? I am going to try it in GB464 because I love it so much, I have to get it to work!
I recently ordered a 4oz.bottle,it was the bomb!! my peeps loved it hot or cold throw.I used IGI 6006wax W/1.5 of fragrance oil.CS keep up the good work.
I got this as my sample when I placed my last order,not really sure at the time if I wanted to add it to my line of scents carried or not.After making a batch of candles with it I was very pleasantly surprised!Its a great clean scent with just a touch of berries,really yummy and I was also surprised at how strong it was.Definately wont be disappointed if order!
Very strong in Ecosoya CB 135
I would rate this VERY STRONG hot throw in soy! This is a delicious scent and a very strong throw in my Ecosoya CB 135 wax.
Beautiful and strong. Robust and exotic.
This is such a clean scent. The berries are tart compliment this strong tea scent. Incredible. Wish I had tried it sooner.
Great scent, I used it in feather palm wax and it had the most amazing cold and hot throw!
The white tea is very popular and this mixed with the berries is even better.
A must have. Sold out instantly.