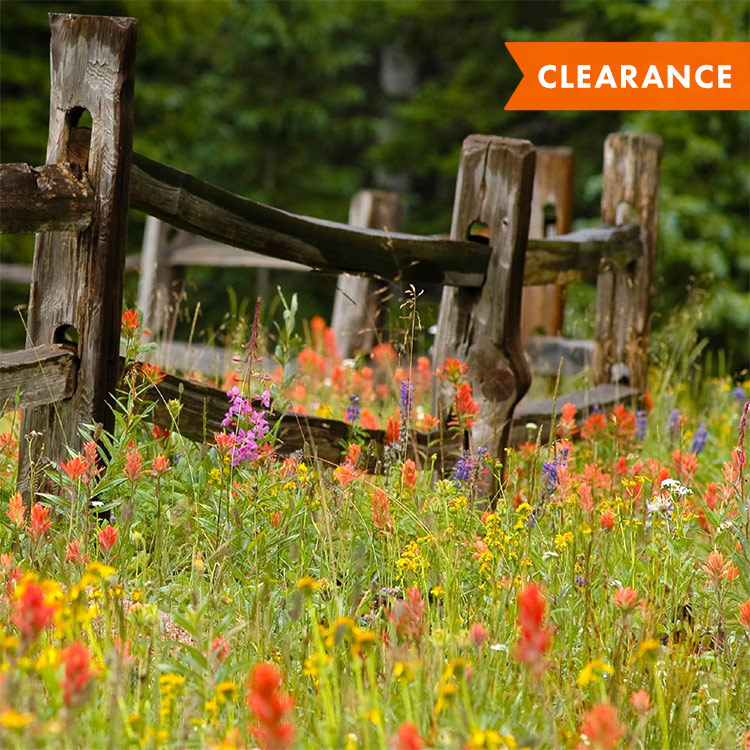 As of 03/14/2018:
This product is discontinued and no longer available.
Details
For a similar fragrance, we recommend trying our Sweetgrass and Violet.
Like a peaceful stroll on a sunny day, our Meadow fragrance oil captures the essence of summer florals and the fresh aroma of freshly cut grass. And with a hint of orange and sandalwood, it's a natural scent you'll love any time of the year. This fragrance oil is infused with natural orange essential oil. Note Profile:
Top: Orange
Middle: Leafy green geranium, Rose, Jasmine, Violet
Base: Sandalwood


Suggested Colors: Any shade of Green
See our complete list of candle making dyes and soap colorants.
Note: Bottles filled by weight, levels may vary.
Properties
Candle Safe

Yes

Usage: 3-10%
Soap Safe

Yes

Usage: 3-5%
Vanillin Content
0%
Soy Performance
Flashpoint
200 °F
Phthalate Free
Yes
Prop 65 Warning Required
No
Diffuser Base Compatible
Yes; Up to 25%
*Usage amounts are recommendations only. Individual usage amounts can vary based on your desired fragrance strength, wax type, soap base, or lotion base. See IFRA certificate for max usage levels.
Documents

Reviews
Please bring this back! It smells just like GAP Grass!
I didn't know this was discontinued!!! PLEASE BRING IT BACK!!!!!
Please bring this one back! It smells like a fresh summer day with fresh cut grass!!!
Would love this oil to come back
Please, pretty please bring it back. At the very least maybe post post a link where we can find it somewhere else.
We have so many customers that love this scent. Just adding to the chorus to bring it back.
Sad to see this one is gone!
I really wish that this one would come back. It is very missed bye all of my customers. Please bring this one back. The lemongrass is not the same.
Like others, I'm hoping the positive review of Meadow will make this scent magically become available again. I have many customers asking for it too.
Brilliant FO! Not so brilliant to Discontinue it!
I just can't fathom why you would DC such a popular, great selling, great performing, great smelling fragrance oil such as Meadow. It is by far THE BEST, most dead on fresh cut grass scent I've ever smelled in over 20 years in this industry. What a huge mistake DCing this one. *shaking my head*
Horrified it's gone!?????
I have kept this scent on my line for 4 years. It's a top seller during summer months. Everyone says its the perfect floral and the grassy notes agree with EVERYONE! Why is this discontinued?!!! I wish I would have realized sooner to stock up. Please Candle Science...BRING THIS BACK!!!
Bring back this fragrance!! One of my faves...
Loved this scent and it was a favorite for our customers. Sad to see it go.
This was my FAVORITE. Just came back to order it and it's gone. So upset. Please bring it back.
SO DISAPPOINTED YOU DISCONTINUED MEADOW. I CANNOT FIND ANYTHING LIKE IT NOW. IT WAS ONE OF OUR FAVORITES. WE STOPPED MAKING CANDLES SOME MONTHS AGO BUT NOW RESTARTED AND THIS WAS ONE THAT INTRIGUED CUSTOMERS. BRING IT BACK!!!!!
This was one of our most popular scents!! So sad this is discontinued and don't know what I am going to tell my customers :(
This is one of two top sellers for us year round! Please bring back Meadow!
Please please bring back!!
I agree with others-- I love this scent and it is very popular in our candle line!! Please bring it back!!
I too am begging you to bring back this scent! I tried the Sweetgrass and Violet as recommended for a substitute, but it is NOT at all like Meadow. Meadow was my favorite, and I don't know how I will replace it.
I mix meadow with English garden and it is the perfect outdoorsy smell! I'm really sad that it's discontinued- it's part of my permanent line so I've had to look elsewhere for a fresh grass scent! I'd love to see it come back.
I just launched my candle and fragrance company and 'Meadow' is already one of my top selling scents! I am SO sad that this beautiful, clean, and versatile scent is discontinued!!!!! PLEASE, PLEASE, PLEASE listen to your loyal, loving customers and bring this fragrance back! (please?) <3
I LOVE THIS SCENT! I use it for so many candles that I sell... Why has it been discontinued????
This has been one of my best sellers during spring and summer! Please bring this back, or something like it!
PLEASE BRING THIS BACK!!!
This is our best-selling FO and I'm at a loss without it. Please bring this back or send me a link to something similar!!! I have no idea what I'm going to do.
This is one of my favorite fragrances!! It is also no.36 in our candle line, dubbed green grass+sunshine because it captures both so perfectly! To me, it is summer captured, and I am crossing my fingers that you bring it back!
I love the cut grass and light floral fragrance of Meadow, and I've never been able to find something comparable. I'd be delighted to see it come back.
When I went to order more Meadow, I was sooooo sad to see it discontinued! This is one of my best selling spring candle scents! Will you be bringing back a similar oil?
It was such an amazing fragrance!!!!! I advertised it for our spring collection because i already had a sample and knew what it was like to find out now when i wanted to order bulk that it was discontinued. Please bring it back! IT smelled so amazingly good! It was a really high quality, niche smell
I love this scent! Super fresh, just like cut grass. I use it in one of my permanent candles, so I am super sad that it's being discontinued, I'll have to look elsewhere for a green scent like this!
This fragrance oil is a 5 star in my book because I love the smell of fresh cut grass. Great spring and summer fragrance. Not a big seller with our customers though. Not very popular.
Smells like haying season!
I live about a quarter mile from a big hay field, and when it's time to cut the first harvest of hay, I love to sleep with my windows open at night so I can smell the soft yet crisp, earthy/grassy perfume of drying hay. That's exactly what this FO smells like out of the bottle. I haven't tried it in wax yet, but I surely will! I can see this being a popular end of summer/early fall fragrance, or even a spring fragrance. It's not floral and not ozonic...more of a "general outdoorsy" scent. I love it!
smells like fresh cut grass.great for a cold winter day
This is a bit different than what the description says but this is AMAZING for the start of spring/summer. It smells as if you just walked outside on a beautiful sunny day, and can smell SPRING! Flowers, grass, warm breezy air. Its such a pretty scent!
Slighty sweet/perfumey grass!
Used this at 10% in 464 and it has worked very well for me. The hot throw could use just a teensy bit of work, but I am very pleased. Smells like fresh cut grass with a hint of sweet floral. Don't smell any orange or sandalwood, which doesn't bother me. It smells very nice!
Everyone loves this scent and it has an excellent throw. Really does smell like fresh cut grass with a slight floral touch.
Smells more like wild grass than sweet cut grass. Performs well in GB 464.
I was hesitant to buy a large size of this oil before trying it out based on the reviews so I started with the smallest size. Today I am ordering a large bottle so I can add this scent to my collection this spring. I mixed it with a grassy scent from another reputable company though I used 3 parts Meadow and only 1 part the grassy scent just to make it completely unique. I love it straight out of the bottle and I love the cold and hot scent throw. My votives with Ecosoya wax smell amazing. I always use GB464 for my container candles and know this one will be a great addition to my "Daisy's Farmhouse" Collection. If you love the true scent of grasses and "not too sweet" flowers this one is a winner! My picky husband and 21 year old daughter agree! Very impressed with Candlescience prices, selection, and quality. Have been a customer for over 6 months and will continue to use them as one of my main suppliers!
Love this scent! It seems like people either love it or hate it. I think it probably just depends on the types of scents people prefer. I prefer more natural smelling scents and light florals. This has both. Somebody mentioned they smelled mold in this? It is grassy and earthy, so maybe that's what they're smelling. I made candles as favors for my wedding and this scent was the first to be grabbed up!
This smelled lovely out of the bottle. I used it in cp soap and it accelerated very quickly. No chance for swirls. After it was cured I noticed a strange underlying scent like rubber. Won't buy this one again.
Smells like fresh cut grass but better!!
I have loved almost all of the scents I have received from Candle Science, this one was just NOT up to par! I had a customer describe it as smelling like "mold" and another said it smelled like "allergies" (whatever that smells like, not good though). The scent is not pleasant. I would not recommend.
This scent is pretty nice. It smells like fresh cut grass, plus fresh floral influence. The only drawback, though, is that it has some sort of chemical bite to it that sort of takes away from the freshness in my opinion.
One of the strongest scents I have used to date. Amazing throw and a beautiful scent. We sell it as Fresh Hay!
Smells like grass, but not the freshly cut kind - the wild kind. With just a hint of floral, to round it out. Lovely cold and hot throw.
Used in EcoSoya- Advanced. The scent is nice and earthy/grassy/fresh/calming... I used 1oz/ 8oz wax, and It still wasn't pungent & fragrant enough :(.. If you like subtle scents this is for you. Just wished this scent was stronger.. I'm still looking for a fresh grassy not too floral scent to add to my line!
Just wanted to make a quick comment on this scent. It definitely is NOT a good seller in my store. They actually make a ewwwwww sound when they smell it. I guess I am feeling the same way. I LOVE most of CS scents, but this will not be a reorder for me. Just hope I can sell enuf to get rid of my 16 oz. bottle.
Love it! I don't really know what a meadow smells like because I live in the desert but I definitely can detect a hint of grass mixed with flowers so I think it's great. Out of the 5 people that I've asked for their opinion on the scent, only one said that it was just 'okay'. Everyone else loved it. Definitely a keeper! I use 464 wax and 10% FO & hot and cold throw are really great.
This scent is very nice, not the common sweet/citrus or floral scent, but earthy and herby. Smells EXACTLY like fresh cut grass, to some people that is amazing, I like it :)
I like this very much but I really wish my nose picked up a bit more of the florals in it (testing 464/full scent load). I mainly smell fresh grass but, while not obvious to my nose, I think the other ingredients do soften the grass scent a bit. Fresh grass FO, on its own, is pretty intense and this scent is much nicer than my pure grass fo. I think this scent may also play well in a custom blend.
So far, My fav scent to date
I sweat, it smells just like walking through a meadow of tall wild flowers. I will say in the bottle though it does smell delightfull, their is a slight weird after smell. But does not throw that smell....Scent is to die for. Wish I would have splurged for the larger bottle.
This stuff smells exactly like fresh cut grass and some WOW! I will use a little less for my next batch.